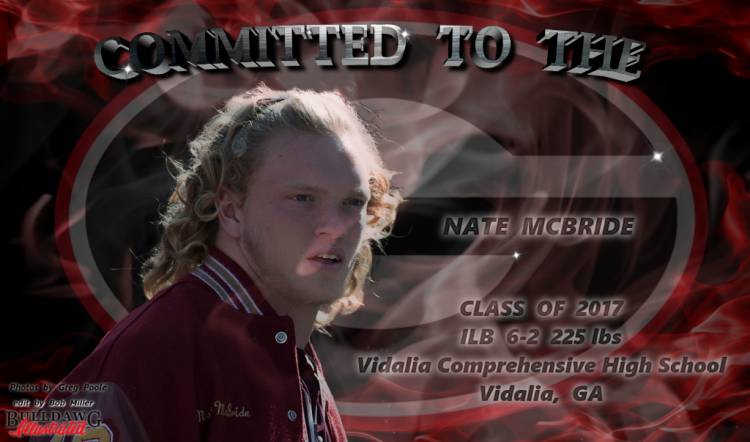 UGA commit Nate McBride is one of the nation's top inside linebackers and points to Kirby Smart continuing to lock down the state of Georgia's borders.



McBride has great speed for an inside linebacker, which is coveted for the position because coaches are looking for players that can play sideline to sideline. McBride is a very rare athlete and he should give the Bulldogs much-needed depth at the inside linebacker position.


Last season, the Bulldogs had to move both Rashad Roundtree and Tae Crowder to inside linebacker because of depth issues so getting a player like McBride should alleviate some of those issues. However, I do not see McBride getting very early playing time on defense unless there are some key injuries at this position.


This has nothing to do with McBride's level of skill, but more with the fact that Reggie Carter, Natrez Patrick, and Roquan Smith are all returning this season and they started the majority of the games at this position. If McBride is able to break the rotation, it would mean he is showing a great amount of growth in the Bulldogs system, which would be great news for the team.


I believe that McBride will definitely find the field on special teams, but I do not see him being a career special teams player for the Bulldogs. McBride's outstanding athletic ability should make him a staple in the Bulldogs defense within the next two seasons.