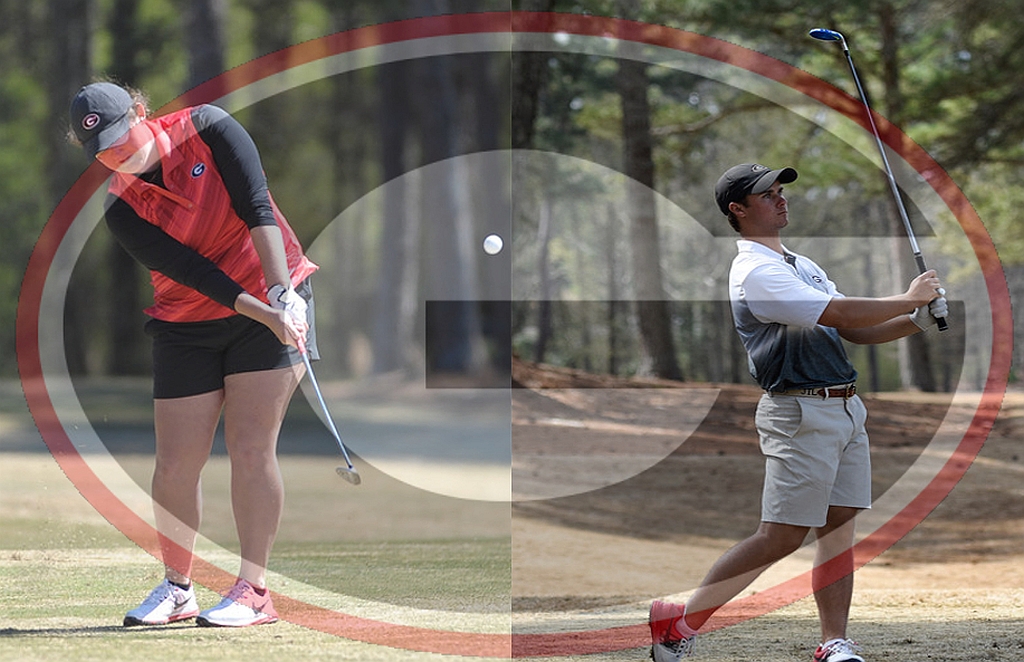 Members of the UGA golf team, Sylvie Brick and Jack Larkin, Jr., have been named to the 2016 Southeastern Conference Community Services Teams.


Brick, a senior from Frankfort, Illinois, has been extremely active in community service efforts throughout her four years in Athens. She is currently president of the UGA Athletic Association's Student-Athlete Advisory Committee (SAAC) and was named the 2016 female statewide recipient of the "Peach of an Athlete" Award by the Atlanta Area Council of the Boy Scouts of America. Brick spearheaded the UGA SAAC's production of a "No More" public service announcement against domestic violence and sexual assault. She also led the golf team's participation in a Halloween carnival at Hope Haven and building of bookshelves as part of the Family Literacy Project of Athens.


A four-time member of the SEC Academic Honor Roll and a three-time member of the SEC Community Service team, Brick will graduate from Georgia with a degree in statistics on Friday. She participated in two events during the 2015-16 season for the No. 6-ranked Bulldogs and posted a career-best finish of 10th at the 2015 Seton Hall Pirate Invitational.


Larkin is a men's golf representative of the Student-Athlete Advisory Committee, which identifies and meets community service needs in the Athens area. Larkin and SAAC have been involved in the "No More" campaign, the Hunger Bowl benefitting the Food Bank of Northeast Georgia, Relay for Life, the Special Olympics prom, the Home Runs For Hometown Rivals baseball game, "The End It" Movement to end slavery, Safe Routes to School, Learn-Play-Excel and Project SAFE. Larkin also has been an instructor in golf clinics and camps.


A redshirt freshman from Atlanta, Larkin has appeared in four events this season, including a seventh-place showing in the Puerto Rico Individual Championship. Larkin's father, Jack, lettered for the Bulldogs from 1980-83 and served as team captain his senior year.


---