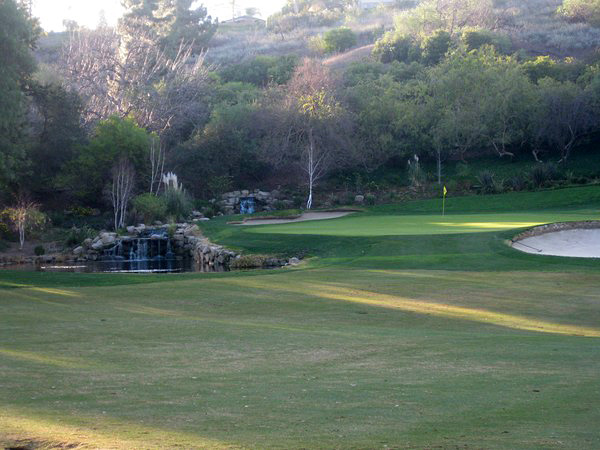 [break] The Georgia women's golf team will return to action on Monday when the Bulldogs open play at the Bruin Wave Invitational in Tarzana, Calif. The 54-hole event, which is co-hosted by Pepperdine and UCLA, will be contested at the El Caballero Country Club, with 36 holes on Monday and 18 on Tuesday.

[break] [break] Georgia's playing five will consist of junior Sylvie Brick; sophomores Harang Lee, Sammi Lee and Mary Ellen Shuman; and freshman Isabella Skinner.
[break] [break] "It's the first time we've tried this lineup this year and you sense some excitement, joy and jitters," head coach Josh Brewer said. "There are some people who are really excited about the chance to go out and represent Georgia."
[break] [break] The Bulldogs opened the spring with a 12th-place finish at the Lady Puerto Rico Classic two weeks ago.
[break] [break] "We need to do a good job of playing the practice round better and getting to know the golf course quickly," Brewer said. "Also, getting our bodies adjusted is going to be a big thing for us. Going West, we're going to go off at around 11 local time here, and it's probably going to be 9 o'clock Eastern when we come off. That adjustment is going to be very important."
[break] [break] The 15-team field features two top-10 and an additional three top-25 squads. No. 3 Washington headlines the competing schools, with No. 5 UCLA, No. 13 Stanford, No. 15 Oklahoma State, 23 Pepperdine, Baylor, Cal, Colorado, the Bulldogs, Long Beach State, New Mexico, Oregon State, San Diego State, San Francisco and Washington State rounding out the lineup.
[break] [break] Harang Lee, the only golfer to represent Georgia in every tournament this season, will occupy the No. 1 spot in the lineup.
[break] [break] "This is a chance to improve on the things we all have learned from past tournaments and continue to get better," Lee said. "I'm excited about that. In this sport, I think it's the same every time. The key is in putting. Everyone can hit the ball and the level is very high so we have to have the mental strength to go out there and do our best and fight for it."
[break] [break] Brick will be making her team debut for Georgia. She has competed individually with the Bulldogs but has never played in a team event at UGA.
[break] [break] "It's a great opportunity," she said. "Every day I get up and work hard. I think I deserve it and I'm ready. I'm really just excited to see what happens and see what I'm capable of. I'm just trying to stay relaxed and keep enjoying myself out there. I'm trying to keep my nerves in check because it is a little nerve-racking. I'll just take it one hole at a time."
[break] [break] Brick had earned a spot in the lineup for the 2012 Mason Rudolph Championship, the second event of her freshman year, but was forced to withdraw when a blister on her thumb worsened and she wasn't able to complete a practice round.
[break] [break] "That was an extremely difficult experience, to be so close," Brick said. "It was only the second tournament of the year. Everything was all so new. To have that injury and have that surgery in Nashville was a wake-up call like 'Welcome to college.' With every setback, you've got to keep pushing. I've continued to push the last couple of years, and I'm ready to go."
[break] [break] Skinner has contributed counting rounds in 86.4 percent of her 11 loops this season and hopes to improve that percentage this weekend.
[break] [break] "I think our entire team has the talent," Skinner said. "I love our team no matter who is with us. Our motto lately has been 'Do your job.' My only focus is doing my job for the team and hopefully everybody else will do their best to do their job. That's all we can really ask anyone for."
[break] [break] Georgia will be paired with UCLA and Baylor for Monday's first and second rounds. Live scoring will be available throughout the tournament at www.golfstat.com.