Despite a 2 RBI double by Alyssa DiCarlo in the third, tying the game at 2, costly errors capitalized by the Gamecocks allowed them to take game three over Georgia, 6-2.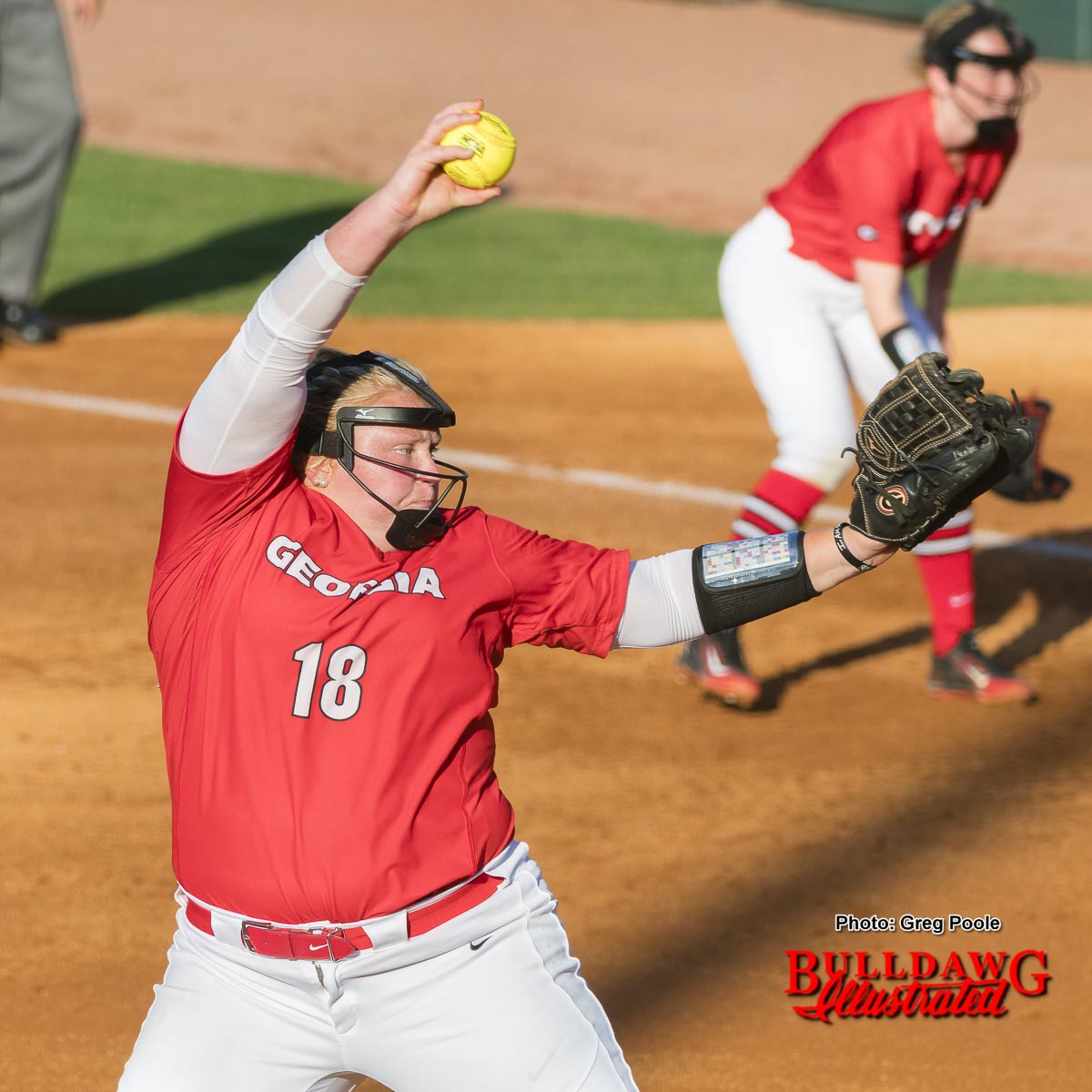 Brittany Gray[/caption]


Brittany Gray started for the Bulldogs, pitching 5.2 innings giving up eight hits and six runs. She struck out six, walked five and committed two errors. Kylie Bass came in to relieve Gray in the middle of the sixth. Bass pitched 1.1 innings, striking out one batter. Gray received the loss taking her record to 17-10.


South Carolina got to work fast scoring two runs in the first inning. Georgia responded in the third, but couldn't capitalize on a late offensive surge by the Gamecocks in the fifth and sixth.




The Bulldogs finished with six hits on the day. Jordan Doggett notched two to lead Georgia. Cortni Emanuel and Doggett scored the teams two points as Doggett singled before advancing on a sacrifice bunt. C. Emanuel reached on fielder's choice.


Georgia's four errors allowed South Carolina to score in crucial moments. The Bulldogs failed to keep the momentum for the second time this weekend, costing them another game.


The Bulldogs wrap up regular season play next week as they head to Arkansas for a three game series starting on Friday, May 5.



Recent Articles by Savannah Leigh Richardson


[pt_view id="8722077nva"]