If there's one thing that Georgia softball is known for is its tradition, and that point of pride continued throughout the 2017 season.


For the 16th straight year, the Bulldogs made an appearance in NCAA postseason action, heading to the Tallahassee Regional where it competed in the championship game against host and No. 4 seed Florida State. Georgia is just one of 11 schools in the nation and one of three SEC schools to accomplish the annual feat.


Sporting 35 wins in the season; it's also the 16th consecutive year that Georgia posted 35 or more wins, as 15 of those seasons saw 40 or more along with seven notching 50 or more.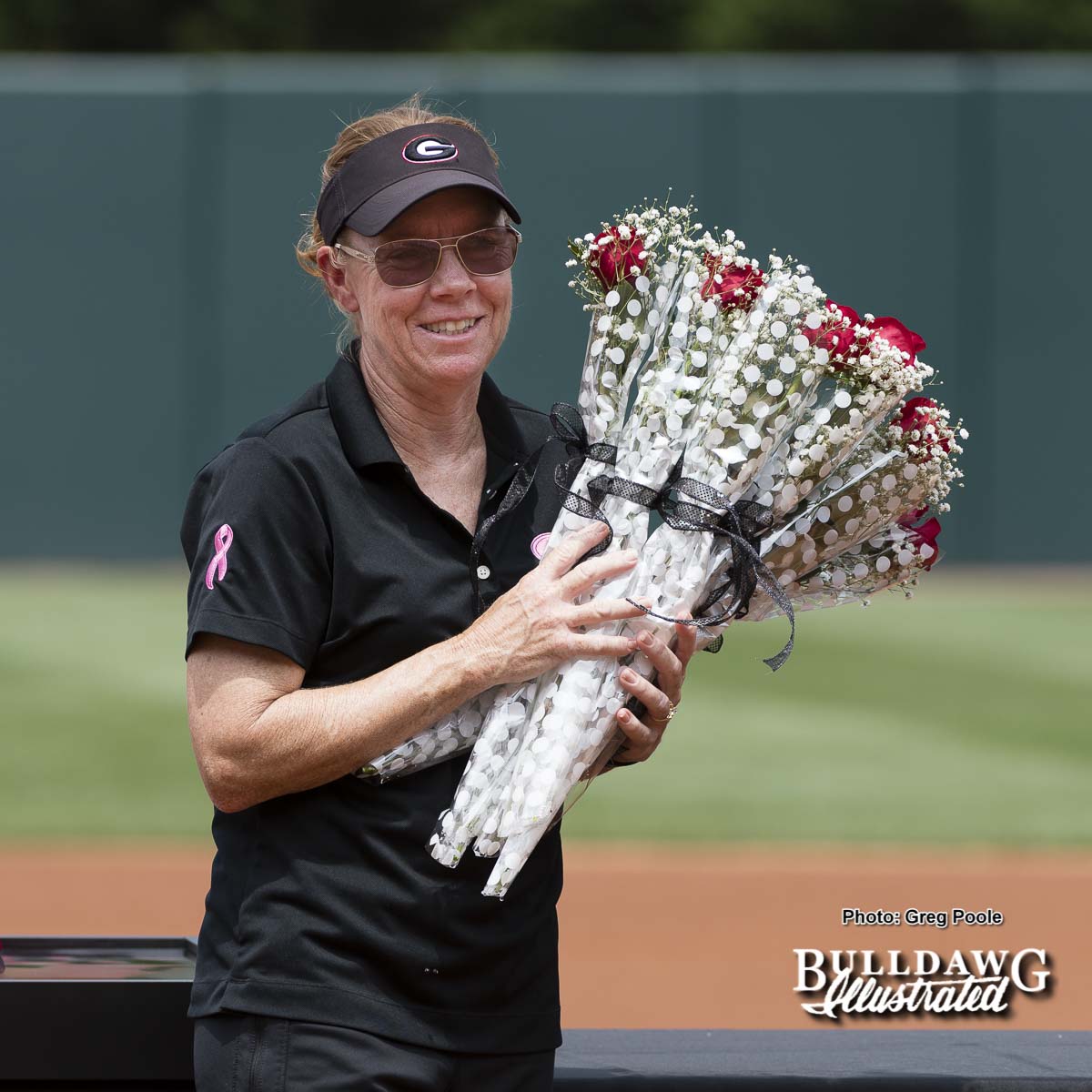 The continued success of Georgia softball comes from its architect—head coach Lu Harris-Champer. Finishing her 17th season in Athens and 21st overall, Harris-Champer hit a couple of milestones this season with her achieving her 1,000th career win along with win No. 800 at Georgia.


For the fourth consecutive year and ninth time in the last ten seasons, Georgia found itself in the final National Fastpitch Coaches Association Top 25 Poll, finishing the 2017 campaign at No. 25. Georgia is one of 10 SEC schools to finish in the top 25. The Bulldogs faced six of those SEC schools, including the three in the WCWS in national runner-up Florida, LSU and Texas A&M, in addition to three non-conference opponents in UCLA, Florida State and BYU.




The season wrapped the careers of five seniors—Sydni Emanuel, Bekah Farris, Maeve McGuire, Kayleigh Medlin and Lindsey Miles. This group led Georgia to 174 wins, four Regional appearances, three Super Regional trips and helped the Bulldogs to their third WCWS showing in program history when it went to Oklahoma City in 2016. They also made their spot in the records book, including S. Emanuel with the best career batting average in Georgia's history with a .432 clip while she and McGuire earned NFCA All-Region honors.


Along with those two seniors, sophomore Alyssa DiCarlo and junior Cortni Emanuel also notched All-Region accolades while C. Emanuel earned her second NFCA All-American award of her career. DiCarlo was second in the SEC with 64 RBI—with help from a team-best 13 home runs—while C. Emanuel was a threat at the plate, finishing the season with 80 hits while taking a commanding lead in the league with 43 stolen bases.


With 11 newcomers in 2017, Georgia brings back a lot of experience in 2018, including all from this year's pitching staff and a majority of a lethal lineup that finished fifth in the nation with a .338 average. The tradition of Georgia softball is looking good for years to come.