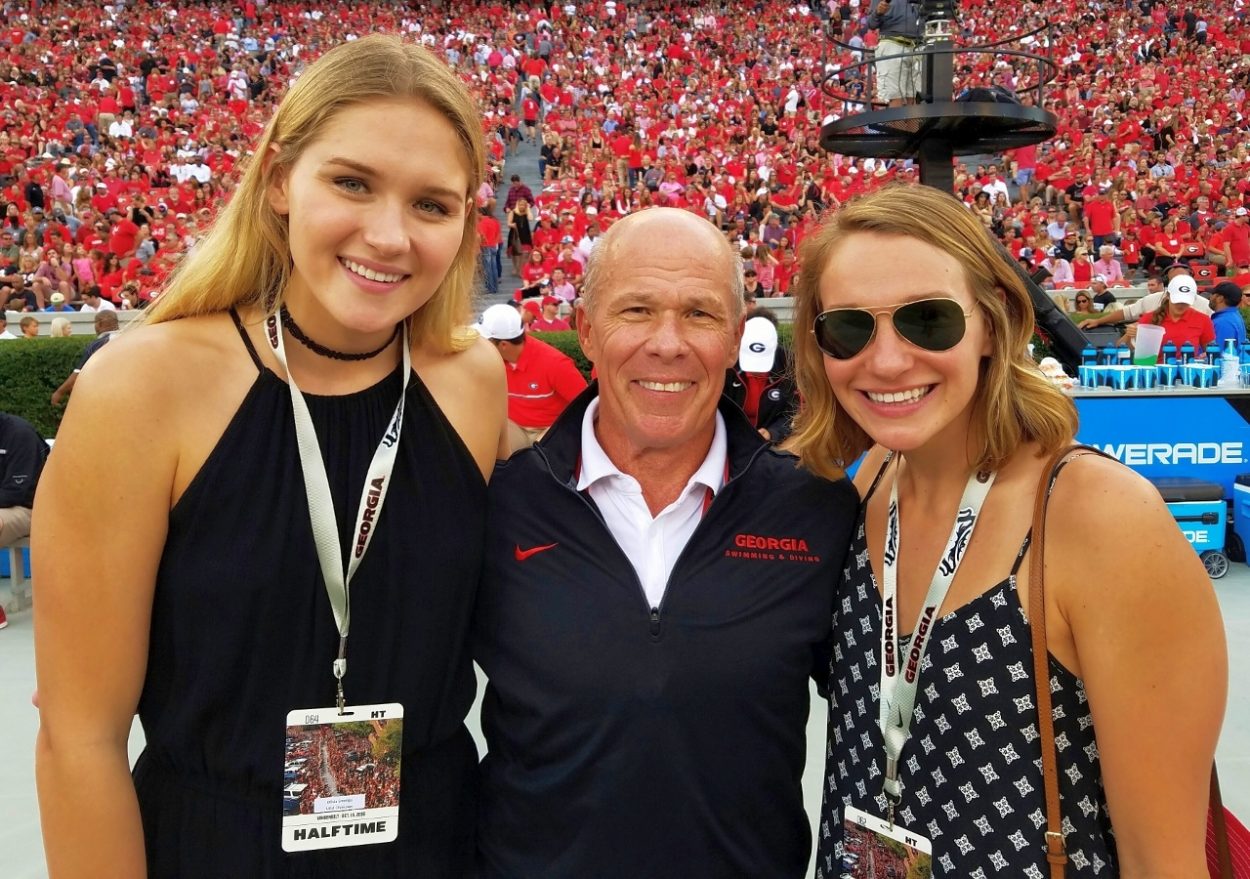 GWANJU, Republic of Korea — Olivia Smoliga earned the first major individual medal of her international career on Tuesday as she came in third in the 100-meter backstroke in the FINA World Championships in the Nambu International Aquatics Center.
Smoliga stopped the clock in 58.91, trailing only Canada's Kylie Masse's 58.60 and Australia's Minna Atherton's 58.85. Smoliga entered Tuesday's final having come in fifth in the prelims and sixth in the semifinals on Monday.
"This means a lot," said Smoliga, who capped her Georgia career in 2017. "After a rough day in prelims and the semifinals, I had to get my head together and believe in myself and put together my best finals. It hurt at the end, but I'm glad it finished the way it did. … I have worked so hard the past year, so I'm glad it all came together. I'm so excited."
Smoliga picked up three gold medals on relays in the 2016 Olympics and 2017 World Championships, then earned eight golds at the 2018 Short Course Worlds, including the 50- and 100-meter backstroke. She is considered a top contender for a spot on the United States' roster for the 2020 Olympics in Tokyo.
Also on Tuesday, Allison Schmitt came in 14th in the 200-meter freestyle semifinals with a time of 1:58.27. She picked up a silver medal on Sunday as a member of the United States' 4×100-meter freestyle relay.
On Wednesday, Smoliga will return to the pool in the 50-meter backstroke. Also scheduled to participate are Chase Kalisz in the 200-meter individual medley and Hali Flickinger in the 200-meter butterfly.