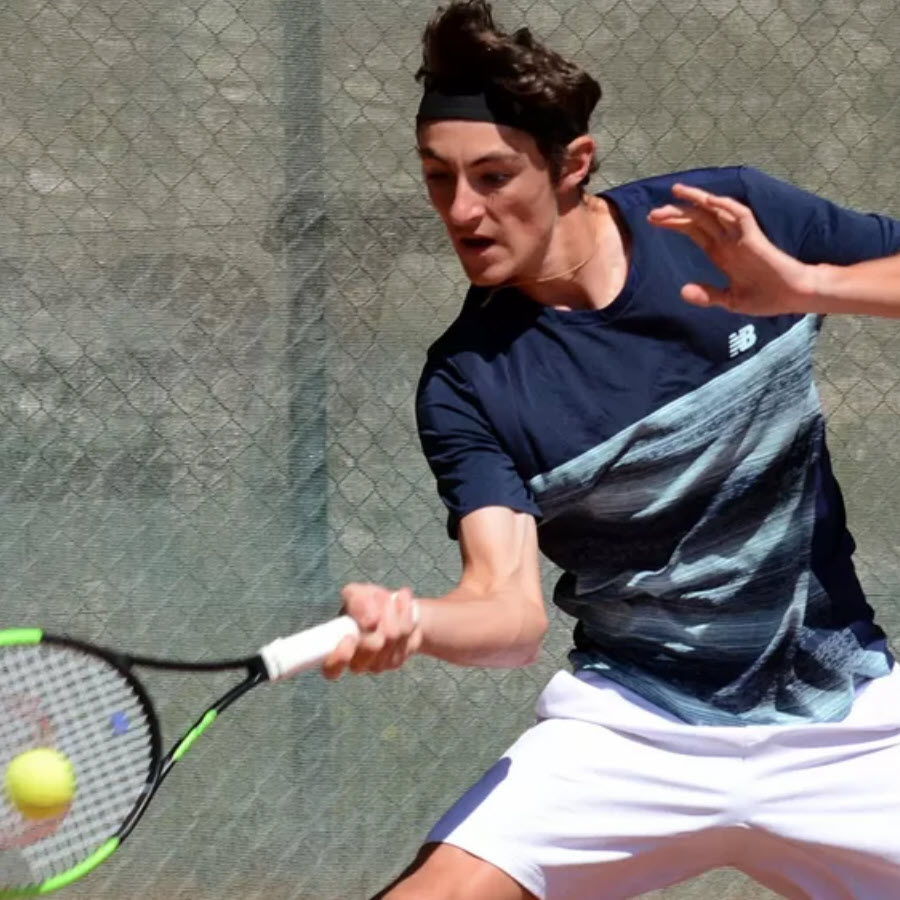 Baptiste Anselmo, a star junior tennis player from Aix-en Provence, France, has signed a national letter of intent with the University of Georgia men's tennis program, head coach Manuel Diaz announced on Friday.
Anselmo is the third signee of the Bulldogs' highly-rated 2019 class. He will join Erik Grevelius (Stockholm, Sweden) and Tyler Zink (Bradenton, Florida) as incoming freshmen, starting with the 2019 fall semester. All three of Georgia's signees are ranked among the top-100 juniors in the world.
"We are very pleased that Baptiste has decided to bring his talents to the University of Georgia," Diaz said. "We see huge potential in Baptiste, and he is a great addition to our program. As with all three of these signees, he is a very high character young man who will help continue the great tradition of Georgia tennis."
Anselmo has earned a career-high ranking of No. 83 according to the International Tennis Federation, and will bring an impressive list of accomplishments to Athens.
He made a semifinals appearance in doubles in the U18 Roland Garros French Championships and was a finalist in the ITF Junior Saint Cyprien Championships in 2018. He has also won two doubles titles this year in the Czech Republic and Slovakia and owns an impressive 11-1 doubles record so far this year.
As a member of the U16 French national team, he helped guide his country to a second-place finish in the European Championship Winter Cup, while the U14 French teams finished third in the Summer Cup and and second in the Winter Cup. Anselmo was a U14 French champion in doubles and vice champion in singles.
Anselmo, Grevelius and Zink are all highly-recruited prospects. Grevelius has been ranked as high as No. 92 in the ITF rankings after he won 12 Swedish national championships. Zink, an American from Florida, just achieved a career-high ITF ranking of No. 25.
Before Anselmo's signing, tennisrecruiting.net ranked Georgia's 2019 class No. 4 nationally among collegiate tennis programs.