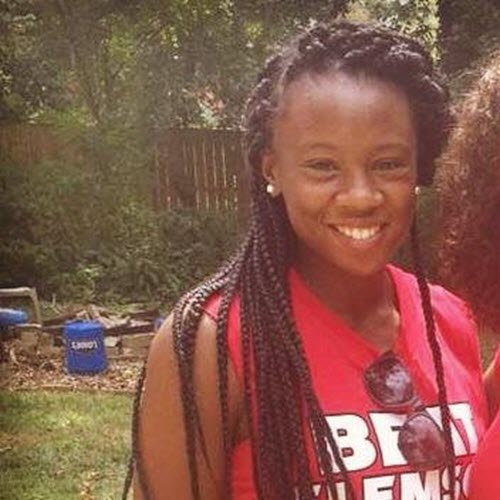 [break] Georgia jumper Keturah Orji has been named the Southeastern Conference Women's Freshman of the Week for the fourth time this season following her performance at this past weekend's Tyson Invitational, according to a league announcement.
[break] [break] This honor comes on the heels of the Lady Bulldogs holding down the No. 2 national ranking, courtesy of the latest U.S. Track & Field and Cross Country Coaches Association (USTFCCCA) poll released on Monday. The Georgia women were No. 1 last week and No. 4 in the previous two polls. The Georgia men moved up a spot and are currently ranked No. 7 in the latest poll.
[break] [break] This news comes with the SEC Indoor Championships arriving in Lexington, Ky., on February 27-28. The NCAA Championships will be run in Fayetteville, Ark., on March 13-14.
[break] [break] Orji, a native of Mount Olive, N.J., cruised to her second collegiate win in the triple jump in two tries with a top effort of 45 feet, 7 ¾ inches. She soared 45-1.50 on her opening attempt, which would have won the meet by nearly two inches, and went on to record 45-foot marks on her next three efforts as well.
[break] [break] Orji owns nearly every mark on the all-time U.S. Junior indoor top-10 list. At Tyson, Orji topped out at 45-7.75 on her fourth try, which was just three inches from her national-leading mark of 45-10.50 set at the McCravy Memorial. Other than a foul on her fifth try, Orji's shortest mark in her series was 44-8.25.
[break] [break] Orji also stands fifth on the national list in the long jump with a mark of 21-2.