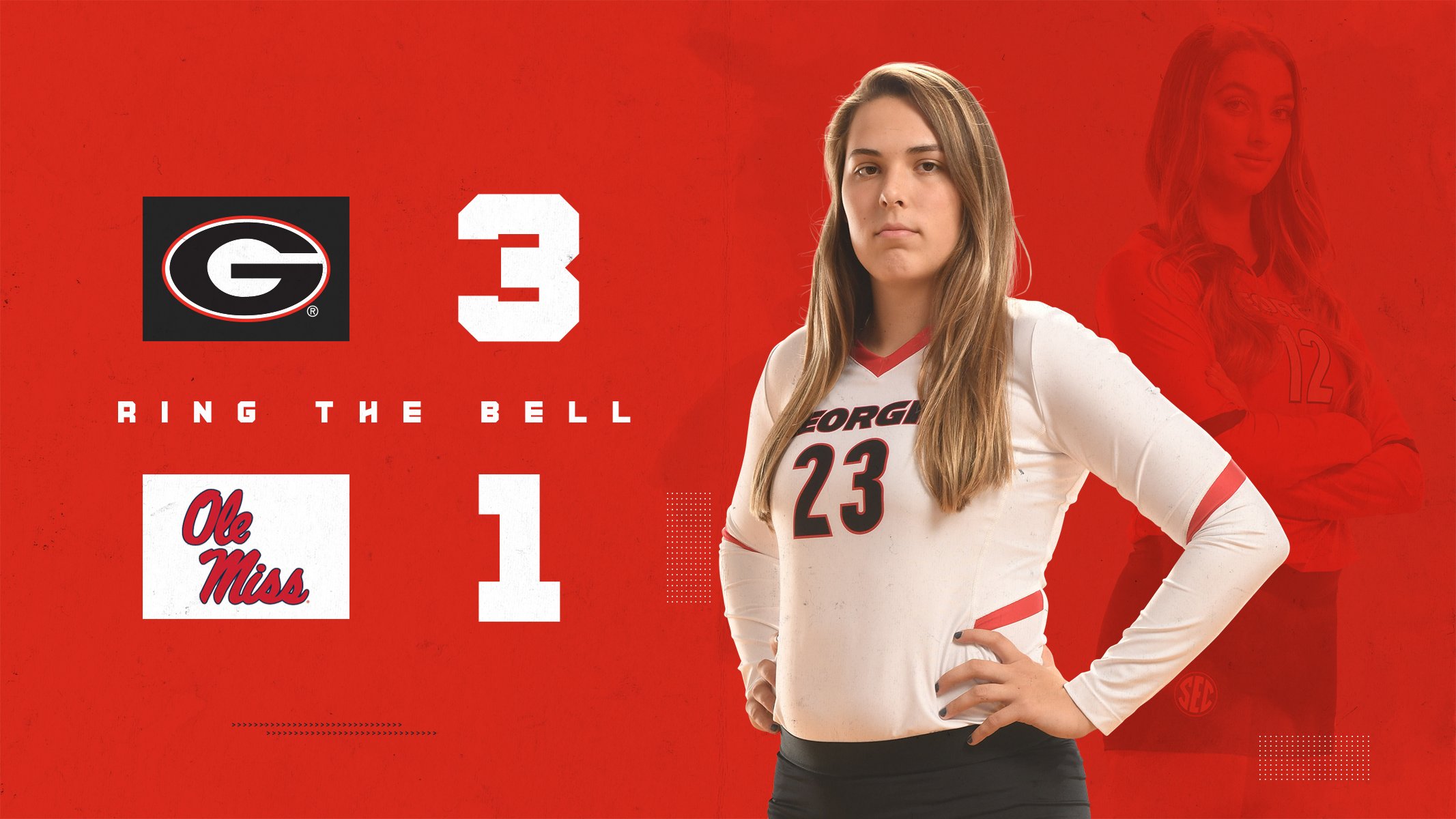 The Georgia women's volleyball team won their sixth SEC match in a row, downing Ole Miss in four sets, 3-1, on Wednesday night at the Stegeman Coliseum in Athens, GA.
The Dawgs hold on to FIRST place in the SEC with a four-set win over Ole Miss Wednesday night at Stegeman Coliseum!

📰 https://t.co/ELeskrCtue#GROW | #GoDawgs pic.twitter.com/s0MbiXhrm9

— Georgia Volleyball 🏐 (@UGAVolleyball) October 24, 2019
The win marked moves the Volley Dawgs to 15-4 on the year and puts them on top of the SEC standings. Head Coach Tom Black commented on being in first place in the conference:
"Big picture, it means we're doing okay, we're halfway through. For the program, it's really cool and a nice benchmark," said Coach Black. "Everything else you got to put in perspective because there's a ton of season left."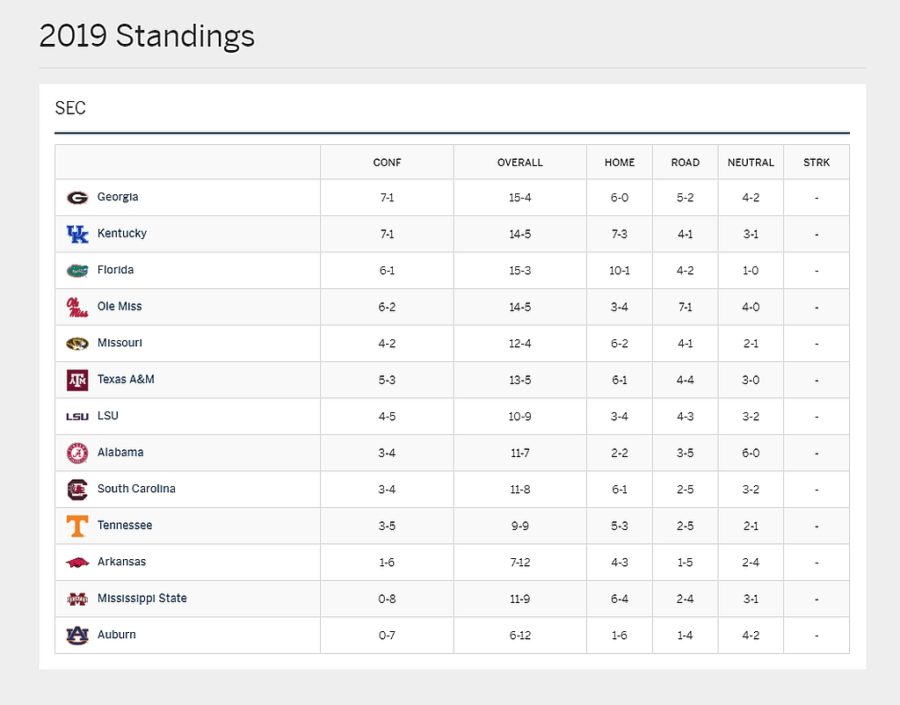 Leading the Bulldogs offensively was Kacie Evans with 20-kills, a season-high for the freshman. Evans also had 10 digs defensively. Brynn Chandler was a force from the service line with 7 aces and also added 12 digs on defense.
On Chandler's seven ace performance, Coach Tom Black had this to say:
"I think she's a stud back there. I think she's going to have longer serving runs before the season is out," said Black. "When her serve is on, it's almost unpassable, so she can really dominate back there."
Junior Kendall Glover, who has been a rock defensively for the Bulldogs all season, turned in 23 digs on the night, and senior setter Meghan Donovan also put up a double-double, with 48 assists and 18 digs.
The Volley Dawgs remain undefeated at home, 6-0. Their next match will take them out on the road to face 13-5 Texas A&M in College Station on Sunday, October 27th at 3:00 p.m. EST. Georgia will return home to the Stege to host Arkansas on Wednesday, October 30th for an 8:00 p.m. match.