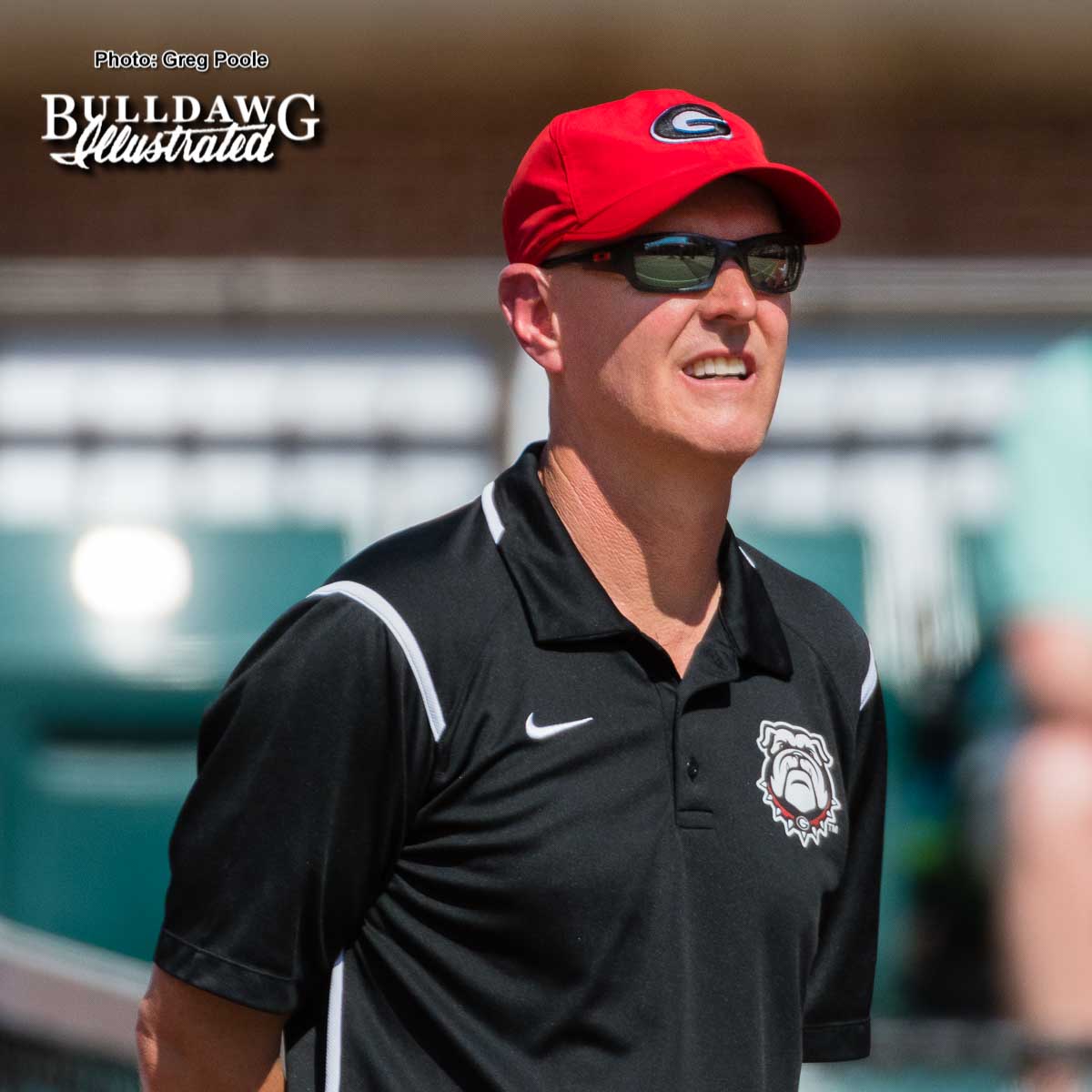 This weekend, the No. 2-ranked Georgia women's tennis team embarks on its first two-match Southeastern Conference road trip of the season, starting with No. 34 Florida Friday and ending with No. 7 South Carolina Sunday.
The Bulldogs (11-0, 3-0 SEC) opened their SEC home schedule last weekend with wins over then-No. 15 LSU and No. 21 Texas A&M. The victories pushed Georgia's win streak into double digits, which was last accomplished in the 2017 season. Both opponents this weekend reside in the top-5 of the SEC standings.
First serve for Georgia and Florida (6-5, 3-1) is scheduled for 5 p.m. ET at the Alfred A. Ring Tennis Complex in Gainesville, Fla. The Bulldogs then will travel approximately 365 miles northeast along the coast to Columbia, S.C. for a 1 p.m. ET Sunday start against the Gamecocks (9-2, 4-0) at the Carolina Tennis Center.
"Every athlete in any sport in the SEC has to be ready to bring it and compete when they go on the road," Georgia head coach Jeff Wallace said. "We are looking forward to this road trip. We have Florida and South Carolina – both perennial contenders in our conference. Our players are ready and excited. We know we are going to get challenged and we have to be ready to dial it in."
In addition to the double-digit win streak, Georgia has also not started the season 11-0 since 2007 when the Bulldogs were 12-0. Freshman Meg Kowalski heavily aided the Bulldogs in the two wins last weekend by going 2-0 in singles and doubles, which garnered attention from the league office – her second SEC Freshman of the Week accolade. Sophomore Vivian Wolff also went a collective 4-0 on court four singles and court two doubles.
Florida and South Carolina each contain three ranked singles players, while the Gamecocks also sport two ranked doubles teams. Both have found a rhythm in the doubles points, taking each of their last five points. In all, Florida is 6-of-11, while South Carolina is 10-of-11 in obtaining the match's first point. Since Georgia shuffled up the doubles lineup after ITA Indoors, the Bulldogs have taken four-straight points and are 7-of-10 overall.
Bulldog sophomore Katarina Jokic, ranked No. 1 in ITA singles, is projected to face two top-15 opponents in UF's No. 12 Ida Jarlskog and S.C.'s No. 9 Ingrid Gammara Martins. Jokic and Martins met twice last season with the Gamecock taking the regular season match and Jokic winning a third-setter to clinch Georgia's NCAA Round of 16 victory.
While Georgia and South Carolina split last year's meetings, the Bulldogs have won the past two meetings against Florida. Georgia's 2017 win at Florida snapped the Gators' home win streak of 163, which was an all-sport NCAA record.
For the latest on Georgia women's tennis, follow the team on Twitter (@UGAWomensTennis), Instagram (@ugawomenstennis) and on Facebook (UGA Women's Tennis).