Chef, author, Georgia peach expert and University of Georgia graduate
Gena Knox
A native of a small town in middle Georgia (Reynolds), Gena Knox's foray into the kitchen came at a young age. Her daily chores included helping her mom with the family's meals.  Growing up, her family home was surrounded by peach orchards so it was only natural that she and her mom spent many hours preparing a variety of dishes that highlight fresh, Georgia peaches.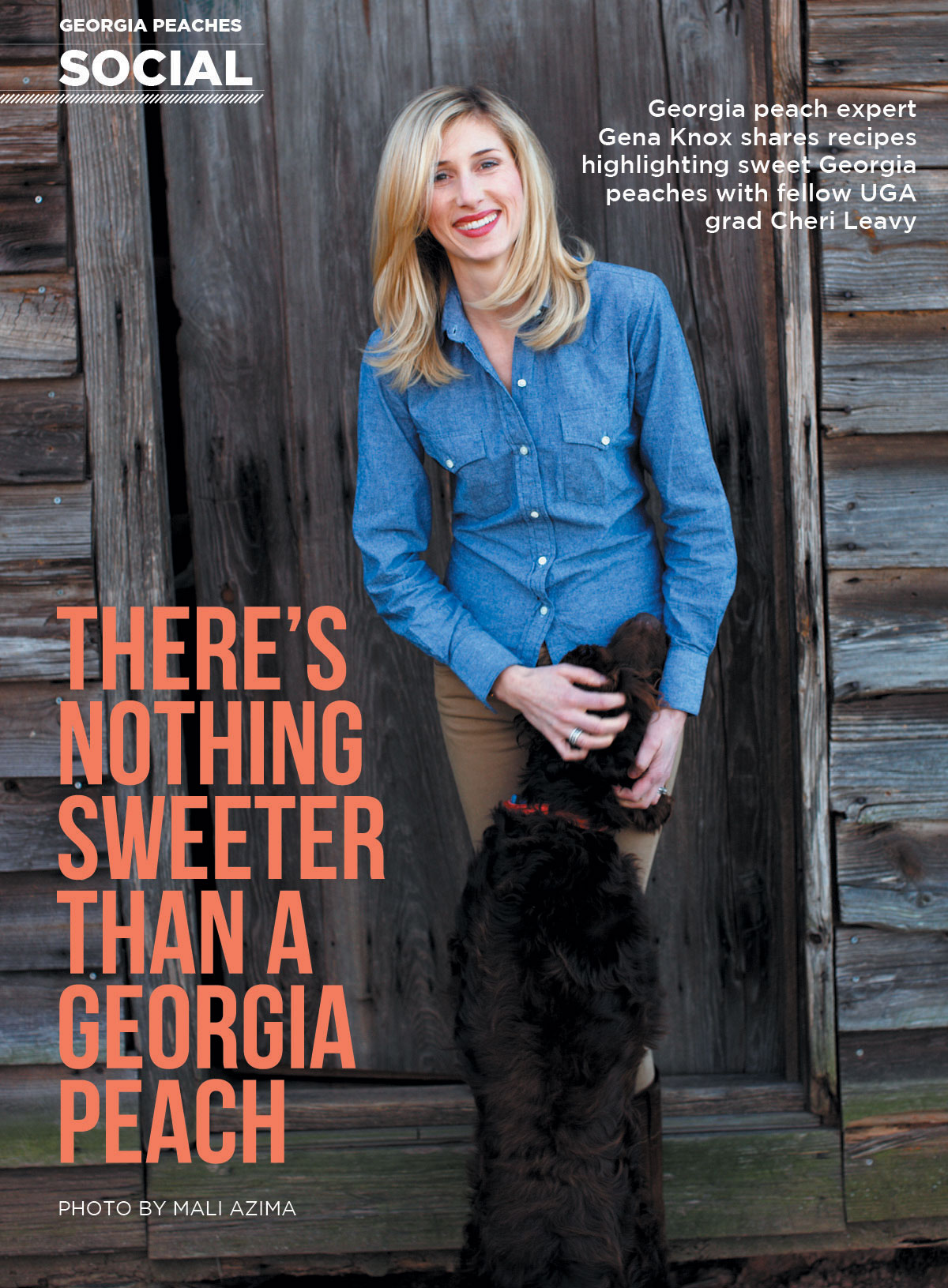 ---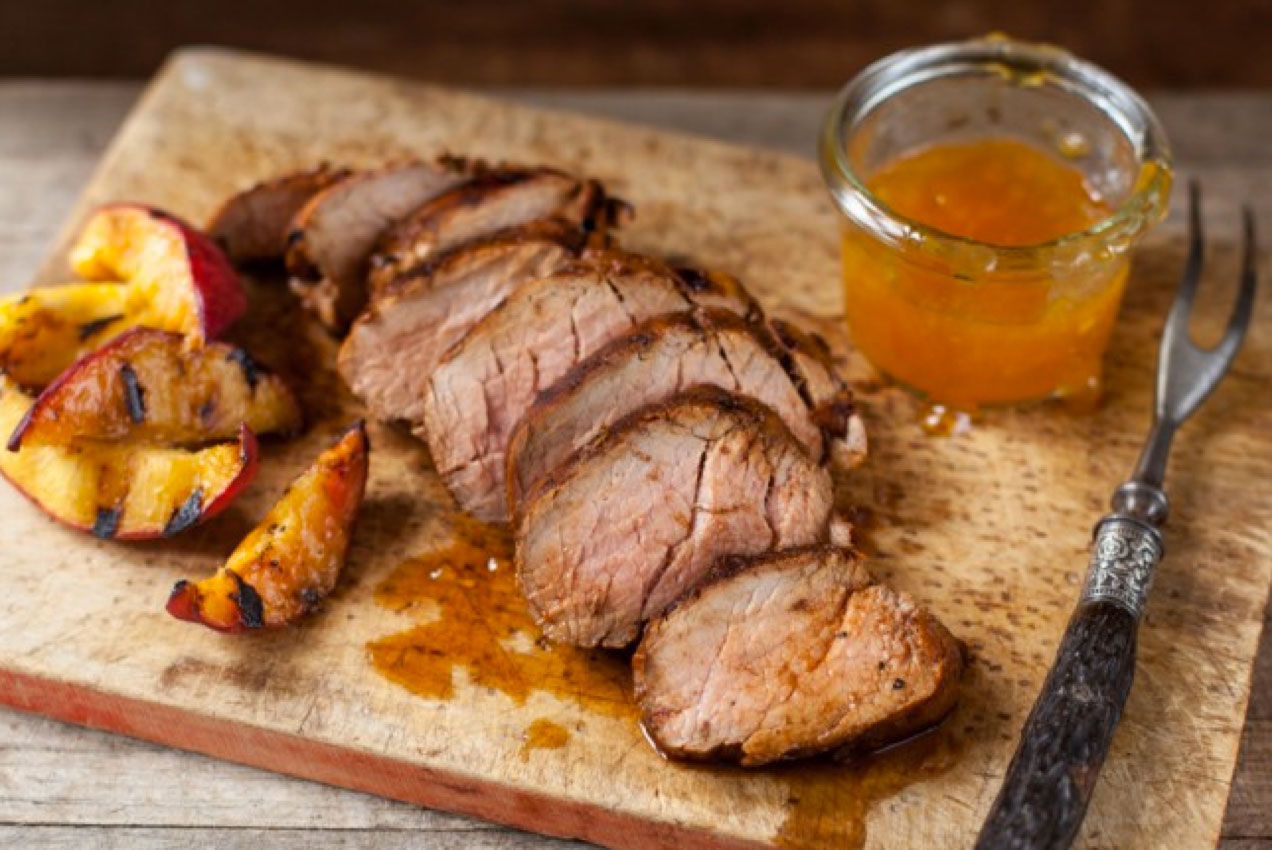 ingredients / Yields: Serves 4-6
1 teaspoon smoked paprika
¼ teaspoon cinnamon
1 teaspoon salt
2 teaspoons olive oil
½ cup peach preserves
2 tablespoons bourbon
2 (1-pound) pork tenderloins, trimmed and silver skin removed
5 peaches, unpeeled and cut into quarters
preparation
In a small bowl, combine paprika, cinnamon, and salt.  Rub tenderloins with olive oil and sprinkle with spice rub.
Preheat grill to medium-high heat.  Grill pork, turning as needed, until lightly charred and meat thermometer inserted in thickest part registers 135°F, about 9 minutes.  During the last few minutes of grilling, brush pork with peach glaze to finish.
While pork is grilling, place peach quarters on grill for about 2 minute per side, until lightly charred.  Allow pork to rest 10 minutes before slicing.  Serve with grilled peaches.
A Gena Knox Original for the Georgia Peach Council
---
A Gena Knox Original for the Georgia Peach Council
4 or 5 ripe peaches, sliced and pitted
¼ cup plain flour
1/3 cup sliced almonds
¼ teaspoon vanilla extract
½ cup sugar
1 refrigerated pie crust
2 tablespoon peach preserves, melted
2 tablespoons unsalted butter
1 tablespoon unsalted butter, melted
preparation
Preheat oven to 400°F. In a large bowl, toss peaches, flour, almonds, and sugar. Lay crust flat on greased baking sheet and arrange peaches in center.
Fold edges of crust so that they overlap edges of peaches. Brush peaches with melted preserves and top with pats of butter. Brush crust with melted butter to help with browning.
Bake for 40-45 minutes or until golden. Serve with vanilla ice cream , if desired.
---
FOR CHERI LEAVY'S BLOG – click here