[su_spacer size="20″]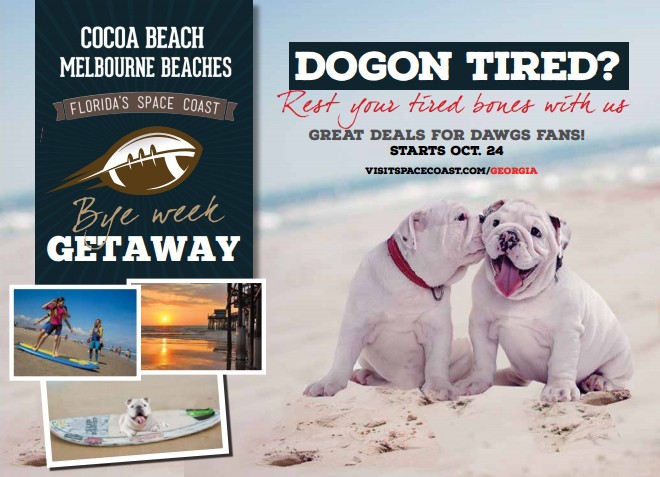 [su_spacer size="20″] What is a Georgia Bulldawg fan to do during the bye week on October 24th when UGA isn't playing? Are you just "dogon" tired? Take a Georgia Bulldogs bye week Space Coast get away down in Florida and recharge the 'ole Dawg batteries for the up-and-coming Georgia-Florida Classic.
[su_spacer size="20″]
Georgia Bulldogs Bye Week Getaway page
[su_spacer size="40″] Enjoy some quality time with the family or your closest friends by relaxing on the beach or take a trip to the Kennedy Space Center. If that isn't your cup of tea, you could drop by the Brevard Zoo. Like to get your fishing line wet? Try some bass fishing at Stick Marsh. For you pilots and history buffs out there, there is the Valiant Air Command and Warbird Museum
[su_spacer size="40″] And don't forget the awesome, fresh seafood to wine and dine on.
[su_spacer size="80″]