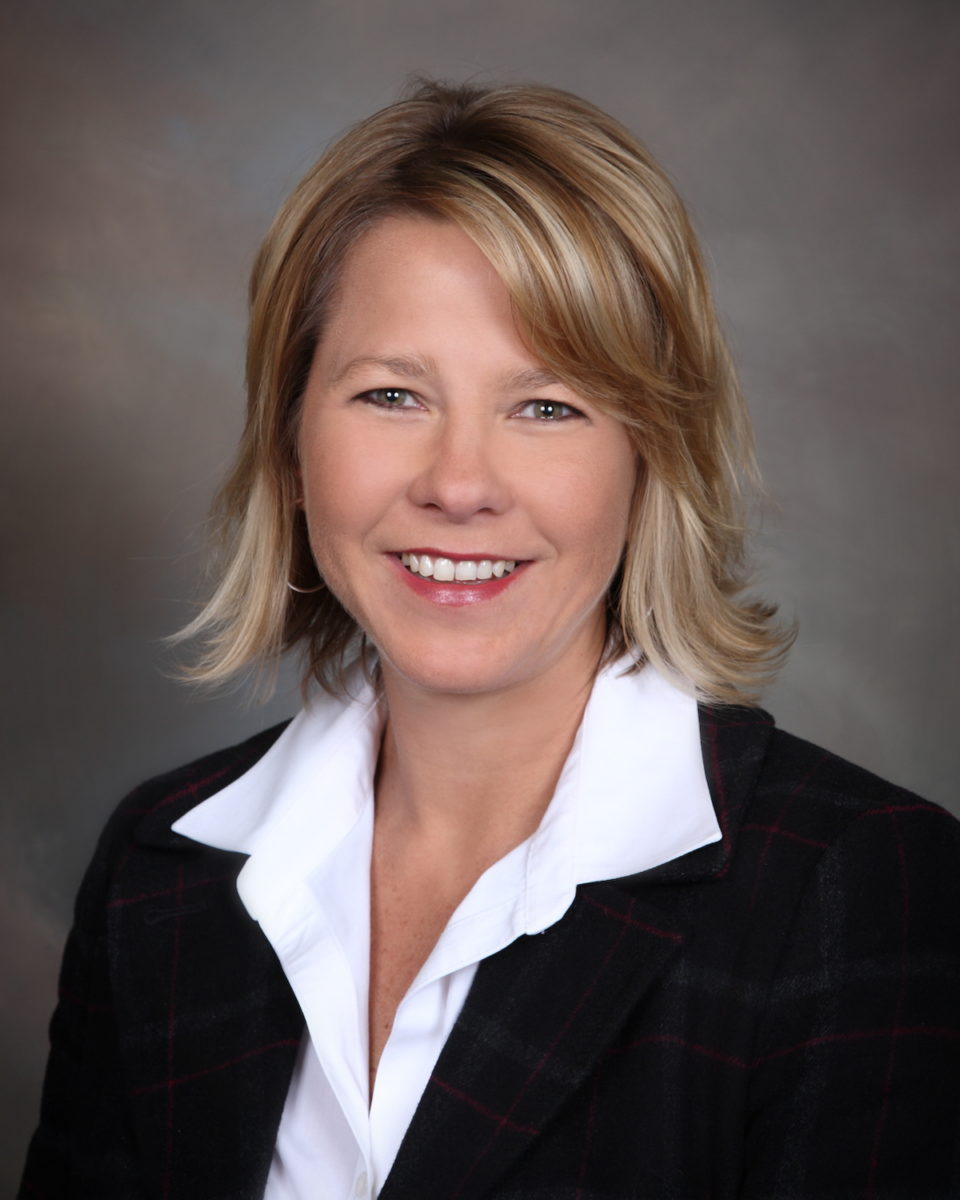 Name: Cindy Robinett
Family: Married to Roddie Robinett, also a UGA alum. We met in college and were UGA cheerleading partners. We have three grown children, Parker, Tyler and Mallory Robinett as well as three dogs.
Hometown: Savannah, Georgia
Current Town: Savannah, Georgia
What Years at UGA: 1985-1989
School/Degree: Terry College of Business/Risk Management and Insurance
Profession: As an insurance advisor and shareholder of a large privately-owned insurance brokerage and consulting firm, I spend a great deal of my time listening and learning about my clients' business and operations. My goal is always to earn the position of a "trusted advisor" which then allows me to work more strategically in setting goals around risk mitigation and risk finance as opposed to focusing on an insurance transaction or renewal cycle. Because there are always new or emerging risks to identify and address, my job never gets boring, and no two days are ever alike.
Named as an "Elite Women in Insurance" by Insurance Business America magazine (2015) Received an "Award for Writing Excellence" in 2004 from the American Society of Healthcare Risk Managers as a co-author of a publication that was featured in the Journal of Healthcare Risk Management about Risk Retention Groups.
Book: I love historical fiction including anything written by Kristen Harmel. However, by favorite book of all time is Where the Crawdads Sing (1) by Delia Owens because it reminds me of where I grew up.
Magazine: When I was younger it was Runners World, but now I'm more of a Southern Living fan.
Instagram: I closely follow GSU Athletics because my daughter, Mallory is a GSU cheerleader and I love seeing posts of her and her teammates. I also follow the United Way of the Coastal Empire as I am the current chair of their annual Capital Campaign and so very proud of how they always showcase community support. As an alum, I follow the Terry College of Business Insta as well as the UGA cheerleading site (my niece is a current UGA cheerleader.)
Brand: Corona Light
Fashion designer: My sister owns a men's and ladies clothing boutique in Savannah called J Parker Limited, so I buy a lot of my clothes from her store which features designers such as Bella Dahl, Rails or Tyler Boe. When I need a power outfit for a business meeting, I generally go for either a Trina Turk dress or a Brooks Brothers suit.
Interior designer: My friend, Susan Young, is my go-to when I feel the need to redecorate.
Chef: I learned to cook from my mom, Reva Parker, who goes down in history as the absolute best chef ever. She made me a cookbook of her own recipes when I left for UGA and I still use it today. I've also created my own cookbook that I passed down to my daughter when she left for her first year at Georgia Southern. Otherwise, if I had to select someone famous, it would probably be Ree Drummond/The Pioneer Woman. (3)
Historical figure: Queen Elizabeth
Quote: In a world full of Grinches, be a Cindy Lou Who.
Describe Athens in five words or less: Best years of my life!
Restaurants and bars: Back in the day it was The Odyssey, TK Hardy's, and Guthrie's. Today, it's the Last Resort and Depalma's.
Shops: ADD Drug and Heery's
Athens/campus landmark: Sanford Stadium.
Memory while in school: Cheering in Sanford Stadium for the first time. There is no way to adequately describe that feeling.
Professor/class: Entering my junior year at UGA, I was still an undecided business major until I took Risk Management 101 which set the course for the rest of my life. The instructor was named Maurice and by the end of the first week, he knew every single one of his 300 students by name. He would always tell us not to "drink and drive" and to call him if we needed a ride home. Sadly, he was killed shortly thereafter in an auto accident by a drunk driver. I'll never forget the impact he made on my life.
Gameday ritual/plan: Saturdays in the fall revolve around UGA (and GSU) football. In fact, my husband made me schedule our wedding and the birth of our children (C-Section) around the UGA football schedule. When we are in Athens, we try to secure our tailgate spot by 7 A.M. and start celebrating at least six hours before gametime. We love to meet old friends, grill Brats, and have a cocktail or two.
Tailgate Recipe: Susan Mason's pickled shrimp is my absolute favorite tailgate food, but we cannot watch a UGA game without making pigs-in-a blanket (4). It's just bad luck not to have them.