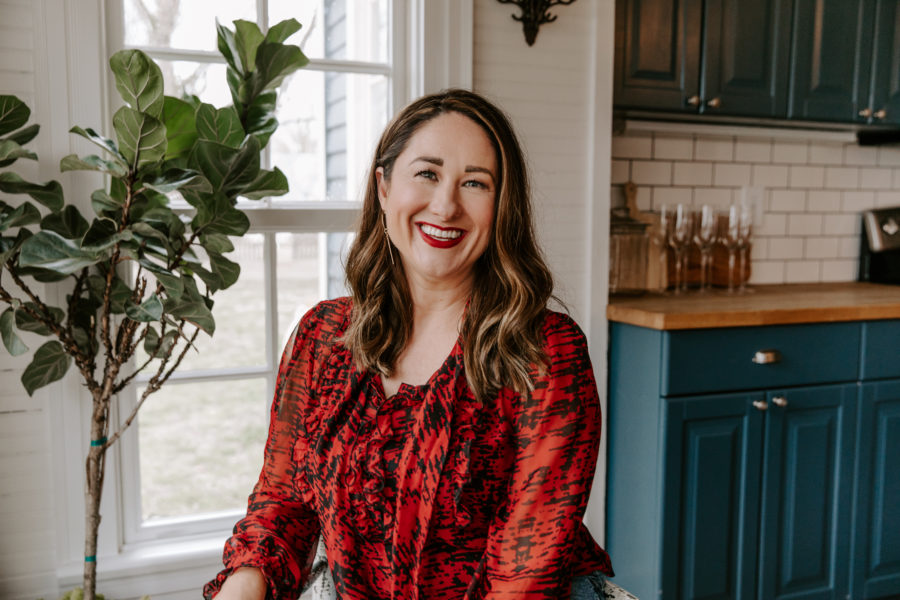 Name: Heather Dixon Adams                     
Family: Husband: Matt Adams; Sons: Dixon (12) and Thackston (9)
Hometown: Marietta, Georgia
Current Town: Nashville, Tennessee
What Years at UGA: 1994-1998
School/Degree: Grady College of Journalism and Mass Communications; ABJ, Magazine Journalism
PROFESSION
Share your elevator speech: I have the privilege of leading an all-female team at Choice Media & Communications. People come to us at Choice for one of three reasons: they need clarity – a clear, concise and compelling way to share their product, service or message; they need exposure – leveraging our rich, long-standing media relations would raise their visibility; they need a new audience – there's a group of people out there that needs to know they exist. We see you. We understand you. We guide you. We make you known. That's our mission at Choice and we deliver that through our core values: we believe relationships matter, enthusiasm drives us, regular communication makes a difference, accountability sustains partnerships and delivering results means going the extra mile.
Accolades: Having the honor of serving on the esteemed Grady Society Alumni Board, it a distinct privilege. And, being nominated for UGA's 40 Under 40 was both humbling and kind. I've also helped launch more than 100 New York Times best-sellers.
inspo
Book: Dare to Lead by Brené Brown and Big Potential by Shawn Achor are two of my favorite recent reads. As someone who has worked in book publishing for nearly two decades, I spend a great deal of time with my nose in a book. And, as a female entrepreneur and leader, I'm constantly trying to glean as much as I can from exceptional leaders. Both of these books have been game changers for me personally as a business leader. Brene's "paint done" philosophy is worth the price of the book alone. Hillbilly Elegy is tragic yet redemptive, discouraging yet enlightening. This powerful memoir traces JD Vance's history from Appalachia to Yale and beyond. It's an important read for this day and time. It merits every bit of praise thrown its way. A MUST read.
Magazines: Real Simple – Every month when it arrives, it's like taking a deep breath. It's so calming and relaxing for me. Southern Living – I have received this magazine since I was a student at UGA because my mother received her copy at home and wouldn't share – ha! I have a hard time parting with my copies. I have one issue that I've had for more than a decade because I make the exact same Christmas breakfast from it every single year.
Podcasts:  The School of Greatness, StoryBrand, For the Love with Jen Hatmaker, Lead to Win, Up and Vanished (or the latest true crime drama)
BLOG: StyleBlueprint is more of a destination than a blog, but I love everything about their site. From dining to events to their FACES of the South, they are caring well for women who care deeply about the South and its offerings. Their tagline is "your ultimate resource for modern, southern living."  Yes, please.
Instagrams: @livingwithlandyn, @thehomeedit
Brand: Spanx and @sarablakely – I have admired Sara and what she's built with Spanx for YEARS! I watch every interview, read every article, listen to every podcast she does. I want to soak up every single bit of goodness she is sharing because I love seeing strong, savvy, scrappy women succeed in business and leadership. She's a wonderful example for so many female entrepreneurs, like myself.
Fashion designer: Tory Burch
Interior designer: Melanie Couch of CuratedHome Design and Jessica McRae of SwatchPop! (both UGA grads!)
Chefs: Peter Dale and Ford Fry
Historical figure: Jacqueline Kennedy Onassis epitomized style, grace and class. Her passion for books was only exceeded by her fierce protection of and love for her family.
QUOTE: "We must be willing to let go of the life we planned, so as to have the life that is waiting for us." – Joseph Campbell
ATHENS + UGA
Describe Athens in five words or less: Let's Go Dawgs! Sic 'Em   
Restaurants and bars: Last Resort Grill, Add Drug, Seabear Oyster Bar, DePalmas, Heirloom, Five & Ten   
Shops: Appointments at Five, Heery's Too!
Athens/campus landmark: Founders Memorial Garden is such a beautiful, quiet spot for study and rest. I would retreat between classes to this hidden gem and have my own private oasis.
Gameday ritual/plan: Even though we live in Nashville, we attend all the home football games, as well as Georgia Florida every single year. I've had my season tickets longer than I've had my husband – haha! It's such a treat to bring Matt and the boys to my beloved Athens. We arrive Friday night so that we can get to our tailgate spot early on Saturday morning. We've been tailgating with the same crew for nearly 20 years. We start really early with mimosas and bloody marys (5.) and sausage balls and work our way through the day. We always select a food theme for the week – chili or a taco bar or BBQ – you get the idea. And the day isn't complete if we don't have "College Game Day" on in the background. Needless to say, all three of my guys bleed red and black too! After the game, on our way back to our friends, Sarah and Jud Doherty's, home we always, always grab Taqueria del Sol.
Memory while in school: I have so many incredible memories from my time at UGA from sorority socials and Spring Break trips to my first time as a student walking into Sanford Stadium to the trek between Grady and Park Hall every single day (those stairs!), but a few emerge as absolute highlights. First, I'll never forget fall of my senior year (1997) when we finally beat Florida at the Georgia Florida  game in Jacksonville. We stayed on Amelia Island and Halloween was Friday night where we danced with a man dressed as Carmen Miranda at The Palace, while drinking Pirate's Punch. And that was all before game day. Needless to say the entire weekend was noteworthy. Secondly, my sorority, Alpha Omicron Pi, always held our Jacqueminot Weekend (6.) in the spring. Every year our parents would come to town on Friday night and we'd have a dance with them and our dates. Then, Saturday afternoon we'd host a Father/Daughter softball game and cookout. Afterward, we'd send our parents home and we'd have a huge field party with our dates, a bonfire and the best country music bands in Athens. Some of my best memories with my closest girlfriends (to this day) happened those weekends.
Professor/class: Dr. Charles Lee, Communications Law. I was with Dr. Lee recently at the Grady Greats event in NYC at "The View" studio. I reminded him how he used to make us dress up for class. He wasn't satisfied for us to just attend class. The very first day we had to fill out a notecard answering a bunch of questions and he memorize every single one of them and then throughout the quarter would bring them up during class when he spoke with us. I'll never forget how much he demanded of us which I admired and appreciate to this day. Plus, at the end of the quarter, we had a class party and had a beer with him socially. It was the best way to end my last quarter senior year.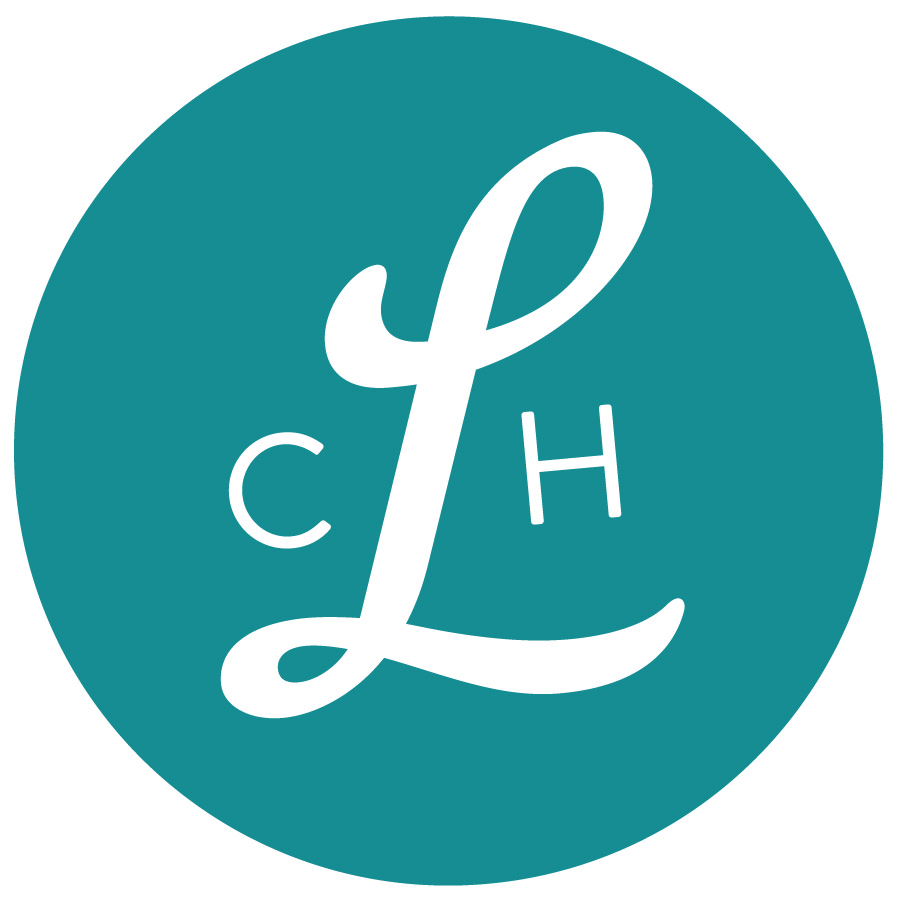 C H E R I    L E A V Y
Consultant + Cheerleader + Connector for Entrepreneurs
cherileavy@southernc.com
The Southern Coterie  ||  The Southern C Summit  
Bulldawg Illustrated  ||  guide2athens