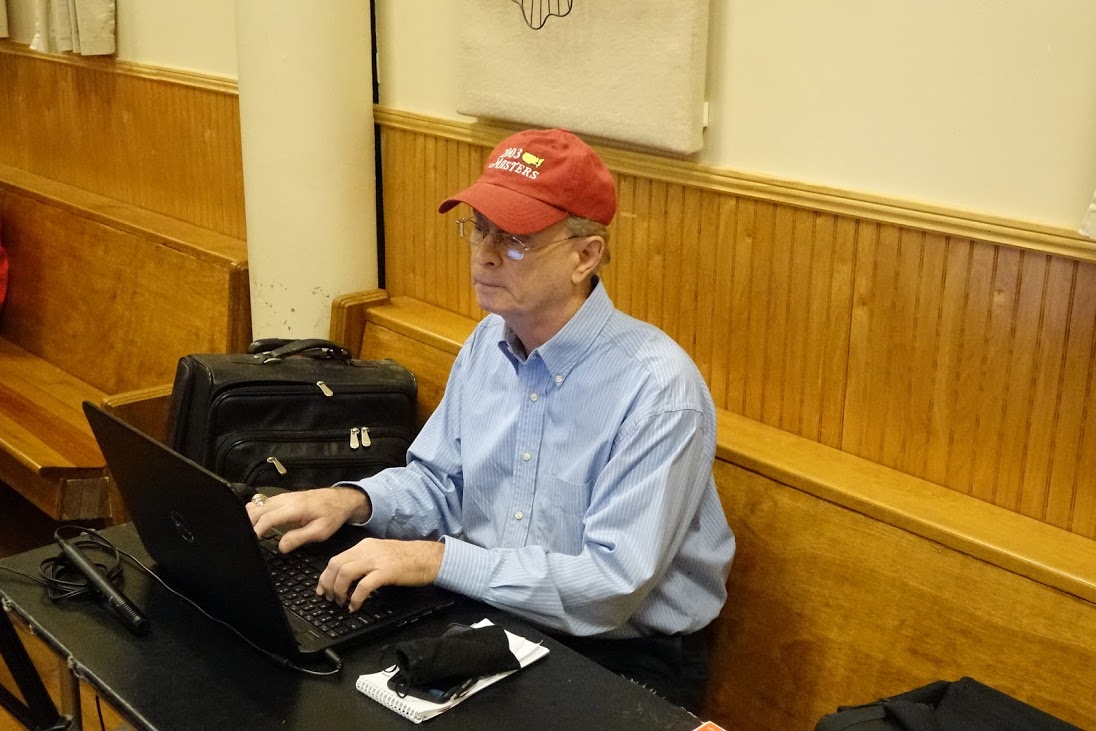 All good things must come to an end and after 54 years of covering the Georgia Bulldogs for The Brunswick News and Bulldawg Illustrated, I've decided it's time to back away from the computer keyboard and see what else this life has to offer in the fall months of the year.
But that retirement after 57 years of writing sports — 40 coming as the sports editor of the Brunswick newspaper and 17 being with Bulldawg Illustrated with three of those years overlapping — won't happen until after Georgia's upcoming 2019 season when, hopefully, Kirby Smart's Dawgs will make a bonafide run for the school's first natty since 1980.
But you can bet I will still be somewhat attached to my alma mater's Saturday kickoffs, either as a regular Bulldog fan somewhere in the stands (which I haven't done in 50 years now) or via a television set somewhere … such as maybe at a venue in the New England states, where my wife Barbara has always yearned to visit in the fall of the year. You've got red and black blood in your veins all these autumns despite having to be somewhat objective and keeping your mouth shut in the press box while covering the game, you simply don't walk away from Georgia football cold turkey! I just thank the Good Lord for giving me the health to do this all these years.
So as I begin my swan song on Aug. 31 of this year with the Bulldogs' opener at Vanderbilt, our Bulldawg Illustrated editor, Vance Leavy, asked if I would pen my "15 Favorite Sports Assignments" over these past 50-plus years. That, I told Vance, would be a labor of love as I reach back into the back roads of my mind to rehash my most memorable games and events.
Mind you, as we begin this series at No. 15 and count up the ladder to No. 1, which will appear in our December bowl issue, my remembrances in each of the magazines won't all be related to the Bulldogs though, of course, many of them will.
So, enough explanation. Let's kick this thing off with:
No. 15: The Final Prep Game of a Legendary Running Back
All during the fall of 1979 I, along with all other UGA football fans, had followed the amazing recruiting saga of Herschel Junior Walker. Remember, we didn't have the Internet in those days so everything you heard was strictly through the grapevine and you didn't know then what actually was truth and what were rumors.

Georgia play-by-play man Larry Munson had a five-minute morning radio show in those days that ran statewide and during the recruiting time of Herschel, the nation's No. 1-rated high school player, Munson would throw out tidbits each morning with something like, "Did you hear what happened on a lonely road near Wrightsville last night?" Then, Munson would add about such-and-such recruiter nearly getting a commitment from Walker, etc.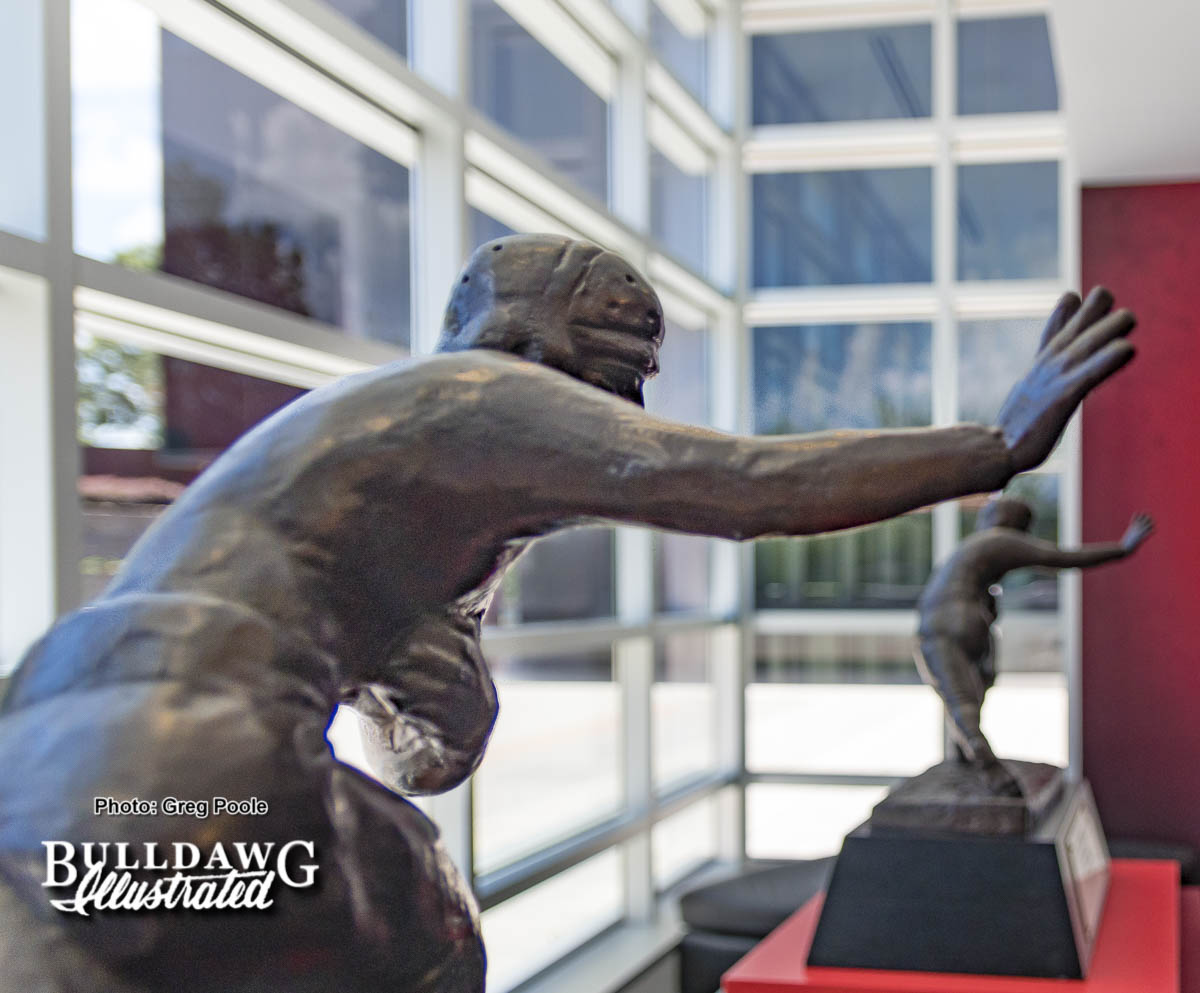 All along though, the thing we did know was that Herschel had pretty much dwindled his college choices to three schools … Georgia, Clemson and the University of Southern California. Well, with the Glynn County Schools high school football season long since ended, I was determined to see Herschel Walker in person at least once before he capped his record-breaking prep career.
Thus, accompanied by my then 9-year-old son, Jeffrey, I set out on Dec. 8, 1979 for Wrightsville and the Class A state championship game against an Atlanta team called Feldwood, which no longer is in existence. We didn't go into the small Johnson County press box that night but rather, simply mingled in with the crowd on the Johnson County sidelines and behind the Trojans' bench. I will always remember the huge banner the Feldwood fans draped across the entire front of the visiting stands. It simply said, "Herschel Who?"
Didn't take them long to find out who Walker was.
At Johnson County High, Herschel wore No. 43. When he arrived at Georgia for fall practice in 1980, the 43 jersey wasn't available because that was senior linebacker Keith Middleton's number. Walker was given No. 34 by Vince Dooley and I think we all know how he sorta made that number famous over the next three seasons.
But, I regress. Back to that chilly night in Wrightsville. On his first carry of the night, the then 218-pound Walker swept around right end, cut back across the field and went 65 yards for a touchdown. With Georgia assistant coach Mike Cavan along with the top recruiters from Clemson and Southern Cal standing down in the end zone, Herschel Walker would run for 318 yards and four touchdowns on 39 carries as Johnson County blew out these Atlanta visitors, 35-17. I recall on one carry up the middle, all you could see was seemingly the entire Feldwood defense smothering Walker and like a scrum in rugby, the entire pile continuing to move forward for 10 or 15 more yards as the defenders simply couldn't bring him to the ground.
And oh yeah, Herschel never left the field on defense that night either, making one crushing hit after another from his linebacker position. I knew at that moment I was viewing a future Heisman Trophy winner! Herschel Walker finished that senior season with 3,167 rushing yards. Down in that end zone, Mike Cavan had to be smiling but as we all now know, the recruitment of Herschel carried all the way to April 6, 1980, on Easter Sunday, when Cavan and head coach Dooley finally reeled in their greatest-ever high school football player!
Next in May 21 Season Preview issue: No. 14, Finally, an SEC Championship After 20 Years!