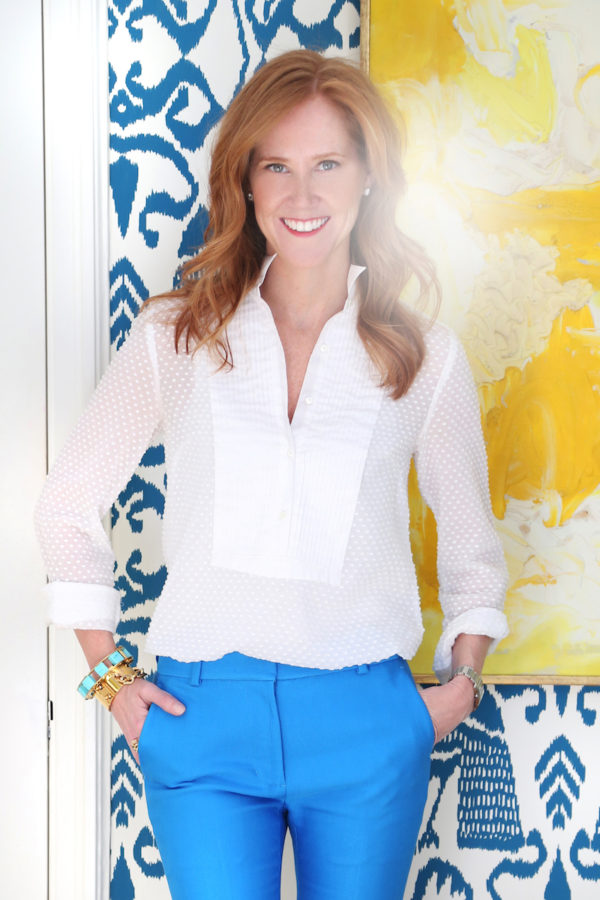 Name: Lindsey Coral Harper
Family: Husband, Chris Gefaell
Hometown: Cartersville, Georgia
Current Town: New York City and Weekapaug, Rhode Island
What Years at UGA: 1994-1999
School/Degree: College of Family and Consumer Sciences, BSFCS Furnishings & Interiors
Profession: I am a high-end residential Interior Designer and just this summer opened my first shop, CORAL in Watch Hill, Rhode Island. I moved to NYC my senior year for an internship with a textile company. I soon landed a job with the very talented Southern designer Richard Keith Langham. I worked for him for eight years before going out on my own in 2007. I work with clients all over the country and abroad, but have many clients in the southeast.
Accolades: UGA 40 Under 40 class of 2014, 2019 "A New Traditionalist" Traditional Home Magazine
INSPO
TRAVEL: Most of my inspiration comes from traveling. It could be walking the streets of New York, driving under Spanish moss covered trees in the low-country, or sifting through Portobello Road in London or the souks of Marrakesh. I will hop on a plane to go just about anywhere!
Book: Catcher in the Rye, To Kill a Mockingbird, Breakfast at Tiffany's, In Cold Blood, Midnight in the Garden of Good & Evil, or anything by David Sedaris
Magazine: Garden & Gun, World of Interiors
Podcast: Wow! I'm not that hip.
Instagram: @overheardny, @mytherapistsays, @henrythecoloradodog
Brand: Celine, La Double J
Fashion designer: Roksanda, Oscar de la Renta, loving what Jeremy Scott did with Moschino this season!
Interior designer: Richard Keith Langham, Tom Scheerer, the late David Hicks, Billy Baldwin, Albert Hadley, Nancy Lancaster
Historical figure: Coco Chanel and Virginia Woolf
Quote:
"You only live once, but if you do it right, once is enough"

Mae West
ATHENS + UGA:
Describe Athens in five words or less: Too much fun!! GO DAWGS!
Restaurants and bars: East West, Harry Bissett's and Gus's
Shops: McColly's of course, I worked there!
Athens/campus landmark: The Arch, the bell and the hedges!
Gameday ritual/plan: My grandparents all UGA graduates and die-hards, would tailgate inside the Georgia Center. They and their group of friends always had the same rooms on the 4th floor. They would set up their spread down the hall and all their doors were open to one another. It was one big civilized indoor tailgate.