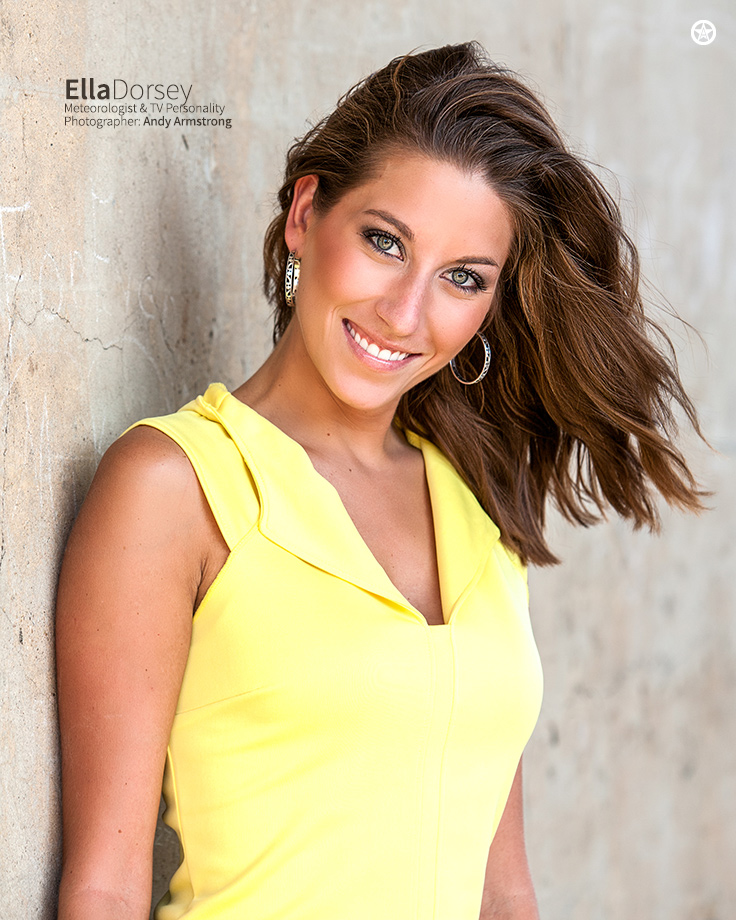 Name: Ella Dorsey
Family: Only Child!
Hometown: Roswell, GA
Current Town: Atlanta, GA
What Years at UGA: 2009-2013
School/Degree: Franklin College of Arts, Bachelors in Geography & Certificate in Atmospheric Sciences
Profession: Meteorologist at CBS46
Accolades: CBM- Certified Broadcast Meteorologist – the most prestigious designation offered to on-air meteorologists who show a broad range of scientific understanding, especially with respect to environmental issues.


Describe Athens in three words: Is that possible?! There is a special place in my heart for that city. Magical is the only word that comes to mind.
Fave bars and restaurant in Athens: Theatre Rooftop, Trapeze, FIVE Bar, Pauleys, Silver Dollar
Fave shops in Athens: Lazy Shopper (haha), American Threads
Fave Athens landmark: The Arches, duh.





Describe your typical Bulldog game day: Oh wow. Wake up at the crack of dawn and make a mimosa. Head to our signature tailgating spot off Hancock St. downtown, tailgate for a few hours which includes lots of dancing and calling the Dawgs, and occasionally being forced into shots by our parents (yes, our parents). Head to the game, lose my voice screaming for our Dawgs, and most of the time, leave with a W on our record.





Fave lipstick: Bite Beauty Matte Crème Lip Crayone in Leche
Fave mascara: Roller Lash by Benefit
Fave skin care line: Anything Clinique
Fave hair product: Chi Silk Infusion
Product you can't live without: Buxom Lip Gloss
Best budget buy product: Naked Eye Shadow Palettes- only $50 for 12 shades & I use them all!
Best product splurge: Rollerball perfumes. I have about 5- one for each of my moods!





Fave fashion designer: Antonio Melani
Fave interior designer: Anything from Wayfair or Overstock works for me!
Fave jeans: J Brand
Fave tee: Forever 21. Cheap and comfortable.
Fashion idol: Ciara
Fave flower: Tulip
Fave accessory: Earrings
Fave stationery: To be honest, I just write on whatever is available (including napkins).





Who inspires you? My mom. She is a Senior Editor for CNN Digital and she works her butt off. I hope that I can become as successful in my career as she is in hers!
Fave blog: My two best friends have an awesome blog: Brittleeblog.com for tips, tricks and insight on all things important to a girl in her 20s
Fave instagram: @travelandleisure
Fave magazine: Bulldawg Illustrated!!! And National Geographic
Fave book: Hot Zone
Fave song: It varies.
Fave artist: Hard to pick one. Currently: Rufus Du Sol, Odesza, Chainsmokers, Zhu, Rihanna, and Griz.


FOR CHERI'S RECENT GEORGIA GIRLS POSTS with UGA ALUMNAE – click here 
FOR CHERI'S RECENT PROUST Q&As with UGA ALUMNI – click here
FOR CHERI'S RECENT POSTS on THE SOUTHERN C  – click here