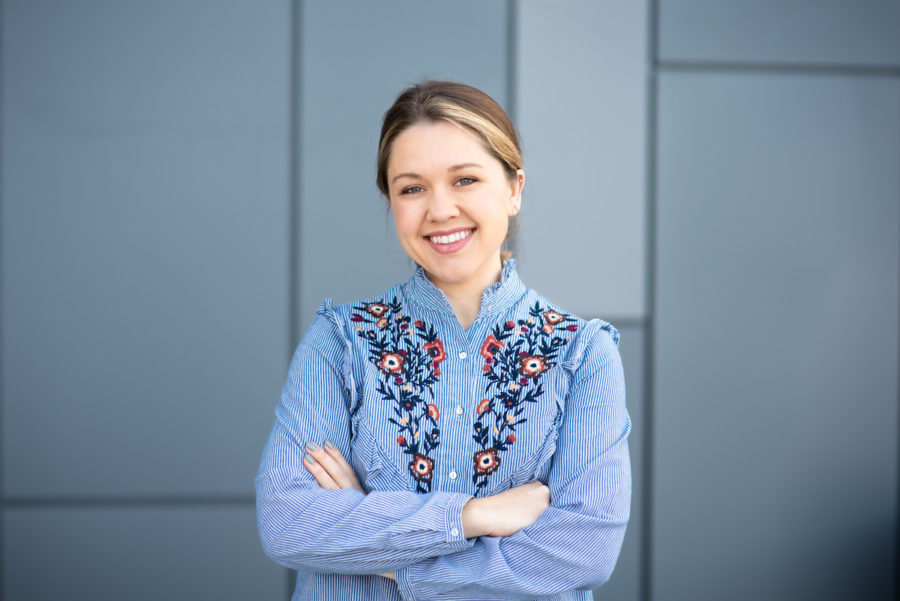 Name: Hays Sligh
Family: Gordon (father), Beverly (mother) and Maggie Sligh (sister)
Hometown: Athens, GA
Current City: Greenville, SC
What years at UGA: 2014 – 2016
School/Degree: I graduated from Grady School of Journalism and Mass Communication with a degree in Advertising. I also received a certificate in New Media.
Could you please describe your career? I'm a marketing specialist at Cargo, a marketing agency specializing in helping big brands market to small businesses. Currently, my team focuses on marketing and sales for the agency. In my position I wear a few hats, such as project management, event coordinating, social media management, email marketing, website manager, and campaign planning. I'm close to adding producer to the list after we launch our webinar and podcast series this month.
What was your biggest take away from UGA? Life will always throw you curveballs, big or small, but it's the approach to challenges and commitment to follow through that will result in a home run.
What was your favorite class at UGA? I wouldn't call it my favorite, but my Advertising classes with Peggy Kreshel are the most memorable. Her classes were always tough and challenging, but she was fabulous and fun. I also really enjoyed my New Media classes and the knowledge I gained from them. I use my New Media skills every day.
What is your favorite part about your career? I love how every day is unpredictable, and I'm constantly moving and learning. There's never a dull moment.
What are some of your hobbies? My hobbies include playing with and walking my dogs, Joe & Dakota (not to mention vacuuming all the dog hair), occasionally painting and reading and eating a pint of Ben & Jerry's Phish Food with fine Cab.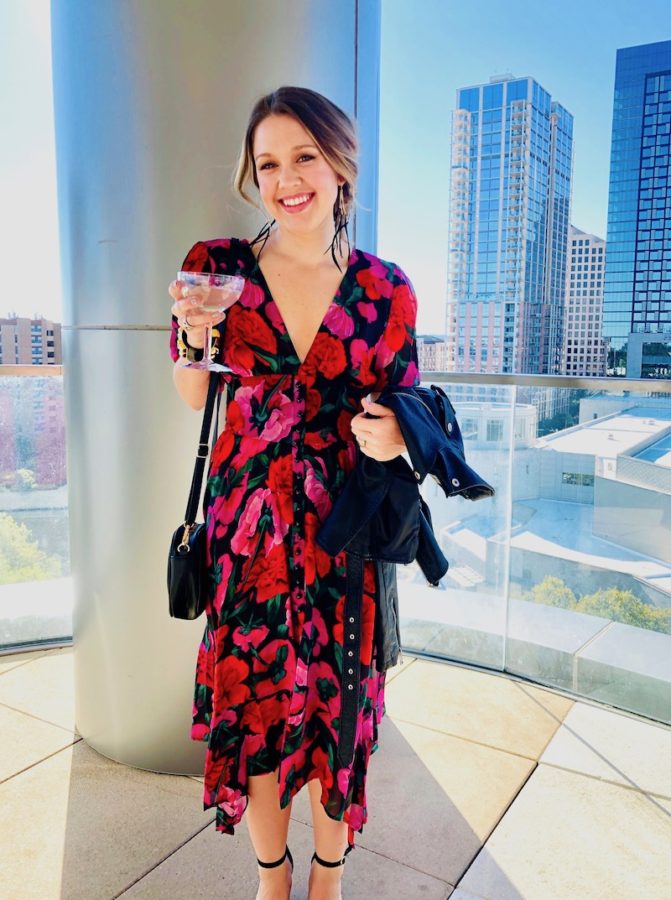 What is your favorite restaurant in Athens and what do you like to eat there? Many of my favorite places are no longer around, but I still have several that I love.
The most sentimental favorites are:
The Grill: My first date with my now fiancée was at the Grill. Their feta fries and chocolate shakes are the best!
Hilltop Grille: I have so many fond memories at Hilltop Grille and had so much fun being a hostess there. Its' sister restaurant, Marker Seven, also has the best fried oyster poboy.
But my other favorites include: The National, DePalmas, Last Resort, World Famous, Tlaloc, Taqueria del Sol, The Royal Peasant, AddDrugs, The Pine, Weaver D's, Mama's Boy, Marti's at Midday, 5&10, Trappeze and Clocked.
Were you involved in Greek Life at UGA? If so, what was your favorite part about it? I was an ADPi at Auburn, but I didn't affiliate at UGA. I did however have friends that were in sororities and fraternities at UGA, so I didn't feel like I missed out too much.
What did you do on a typical gameday in Athens? I grew up a tailgating girl. Gamedays every year included tailgating with family and friends all afternoon by the science library. It was a nice walk from my house behind the baseball field. After the games, I would hightail it to Roadhouse or Nowhere bar (depending on how long the line was). To be honest, my pattern to this day hasn't changed much. In college though, you could also find me working at Hilltop Grille some gamedays or the Sunday brunch.
How has the transition from college life to the business world been? It's been interesting for sure. Definitely not a walk in the park, or something you can learn in a textbook. It's a process. Some days I still feel like I'm transitioning into it. My sister bought me a sign for my house that says "I can't adult today," which couldn't be more perfect.