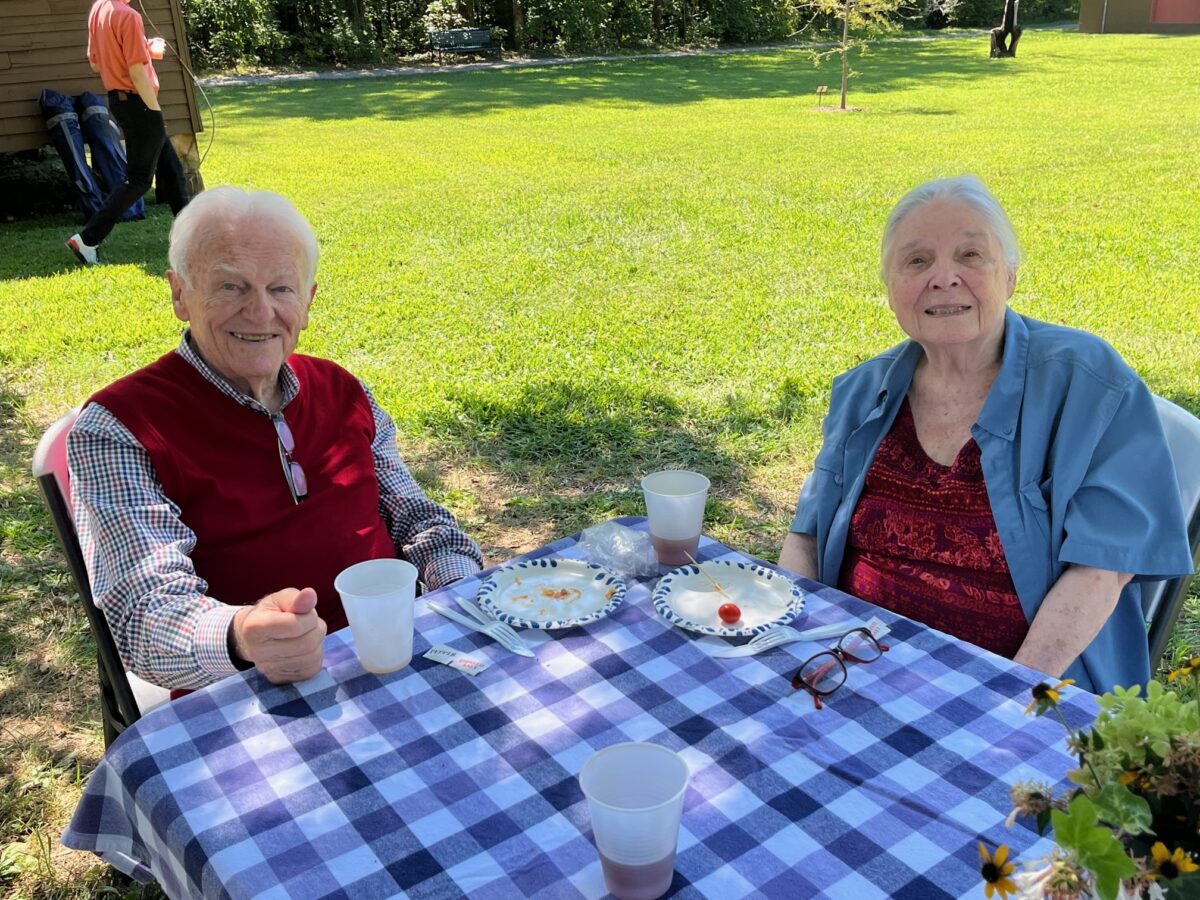 SIGNAL MOUNTAIN, Tenn. – A most extraordinary couple lives in this affluent mountain town where spring flowers and autumn leaves offer inspiration that would captivate daydreamers, sentimentalists, Pollyanna's, artists, and poets.
It, in fact, is noted for the best in year-round living, but in spring and fall, its rarefied air peaks to bring about a splendor that is unsurpassed. It was the perfect setting for Rachel and Joe Decosimo to raise their nine children in an environment that connected with faith, hope and charity,
The "Sound of Music" could have been filmed here. The Golden Rule could have been authored from the Cumberland Plateau, serene and scenic. Nature is respected here without pause and without retreat.
I have been invited for a respite with the Decosimo clan hierarchy and to hear the story of how they met and how they flourished in a time when guns were for police, the military, and for hunting; school systems were not broken, politicians were respected, and newspapers flourished.
Let's get ahead of ourselves for a moment and capsule the lives of Joe and Rachel. They met, fell in love at first sight, married and lived happily ever after, a storybook narrative, which is as rare as a fox hound on a quail hunt. Today, he is 98, and she will be 97 in December.
Their days are filled with love and laughter, an entrenched family tradition. Rachel spent her career teaching art while Joe, who, following marriage to Rachael, received an MBA from Northwestern. They subsequently settled in Chattanooga where Joe developed the biggest CPA firm in the state of Tennessee, employing over 300 people. The Decosimo's have always been passionate UGA alumni.
"Rachel and Joe Decosimo are a wonderful couple," says Greg Daniels, long time Georgia official. "As a UGA fundraiser, I always enjoyed spending time with them. The receptions they hosted for us in Tennessee introduced us to several generous Georgia supporters. Their love and support of our University has lasted for many years, and this institution holds a very special place in their hearts."
Between the bookends of their long and remarkable lives, a heartwarming story thrives and will never lose its luster; it will never become boring or dull. It will always bring about uplifting respect, affection, and unending awe.
The chronicling of the script will remain an enduring enlightenment of what is, perhaps, the greatest love story ever told in University of Georgia annals.
Rachel Sharp was a beautiful, talented artist from Chattanooga when she was awarded a scholarship to Georgia to study art under the legendary Lamar Dodd, renowned artist, and longtime head of the UGA Art Department.
Joe Decosimo, was the son of an Italian immigrant who had settled in a town near Pittsburg, becoming a coal miner. Joe joined the U.S. Navy and was stationed in Athens before being assigned for duty in the Pacific aboard the USS Massachusetts. He played saxophone and trombone in the band, which was why he was sent to Athens, initially. The Navy School in Athens had a band, which was not the case at all Navy installations. After the war, he returned to Athens with which he was smitten on his first stay in what was to become known as the Classic City.
When Joe was discharged from the Navy, he hitchhiked to Athens and sought to enroll at UGA but was denied. A local lady Utha Smith, with whom he boarded when he arrived the first time, took him to see the legendary Dean of Men, William Tate, who explained that there were no dorm rooms available for any more students. Returning servicemen, benefitting from the "G.I. Bill," had taken every available room in the town.
"He will live at the Smith house," she pointedly told the colorful dean who allowed Joe to enroll. Good Karma would continue to follow Joe, but never so dramatically as it did when he showed up in French class a few days later.
That is when Rachel Sharp saw him for the first time. He was Catholic and she was Protestant, but love won out and nothing, but good news has followed them all the days of their lives. "Joe's chiseled Italian profile caught the artist eye of my mother, and Rachel's Southern belle charm immediately captivated the young veteran," Tom, a son says.
As we sat and reminisced with Tom, Fred, and Rosie, three of the Decosimo's offspring, along with a family friend, Stephen Covington, who lives across the street from us in Athens, there was a stunning portrait that simply overwhelmed your emotions. It was Rachel's self-portrait which she painted for her fiancé after meeting him in French class in 1946. (An interesting vignette came out of their enrolling in French. Joe had a French mother and an Italian father and said that he learned to pray in French and "cuss" in Italian.)
When the esteemed art professor, Lamar Dodd, saw Rachel's self-portrait, he was infatuated instantly and suggested that she allow the abstract painting to be placed in an upcoming auction to raise money for the art school. "My mother, acting on her sense of duty, acceded to Mr. Dodd's request," Tom says. "Mr. Dodd had specifically chosen my mother's self-portrait because he knew who the buyer would be — Alfred H. Holbrook, the art department's benefactor. The New York attorney had selected UGA, as his beneficiary, after an extensive search 'because he had found more evidence of genuine art culture in Athens than any university he had visited in the South.' Mr. Holbrook bought the painting, and it was hung in a place of prominence in his Athens' home."
Years later, Tom, a freshman at UGA, called on the aging Alfred Holbrook, with the objective of getting the painting back into the hands of the Decosimo family. This was 1973, and Holbrook was then 98 years old. Holbrook explained that he would be 99 in November of that year and did not expect to live much longer. "He further explained that upon his death, my father would be notified and for a contribution to the Art School, the painting would be his."
If there is an unforgettable story, this one ranks with the best. Long may it live as a reminder that if you want classic evidence of why America was great, share the Joe and Rachel story with one and all. For sure, they are Great Dawgs and Great Americans.