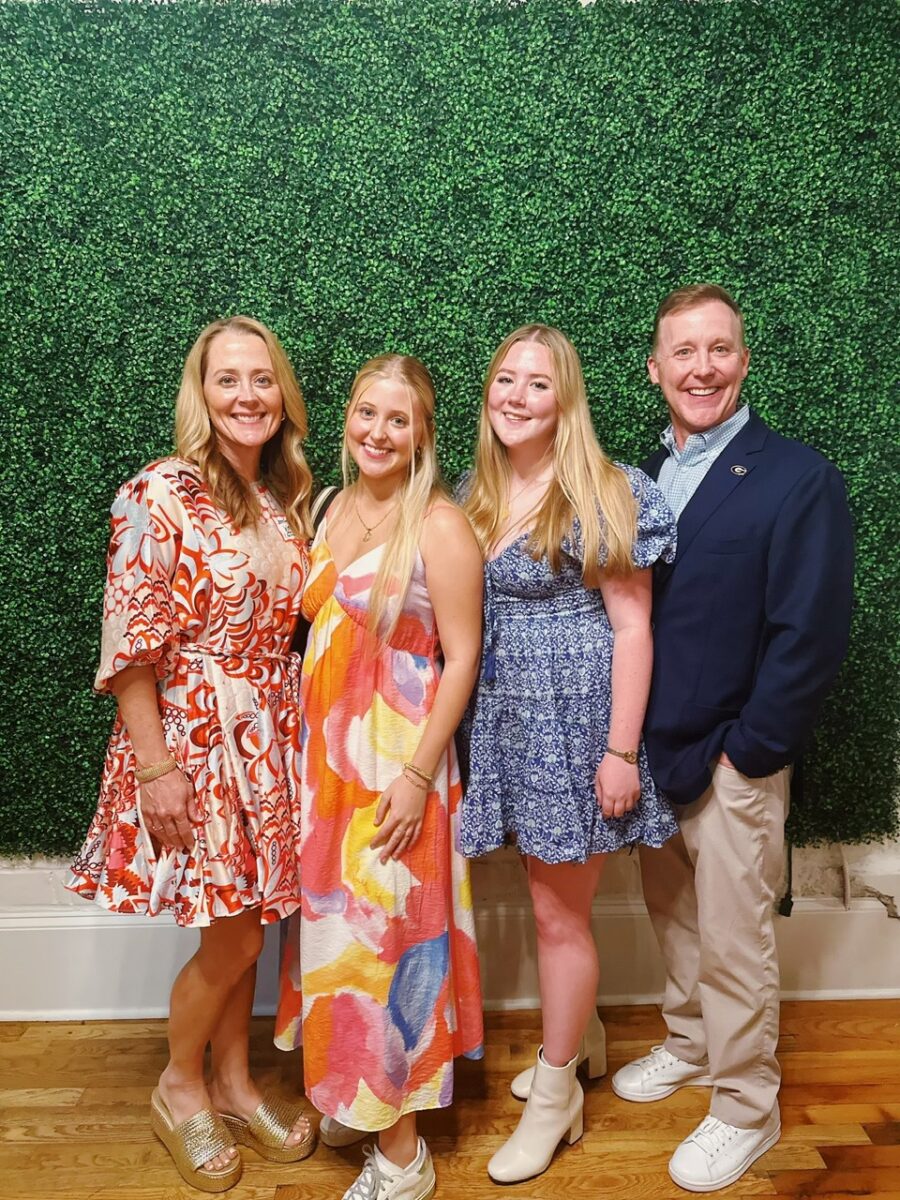 Name: Linton "Bubba" West
Family: Wife of 28 years (Jennifer) two daughters (Emmeline Georgia West Senior UGA) (Ginger Reagan West Freshman UGA)
Hometown: Greenville, South Carolina
Current Town: St. Simons Island, Georgia
What Years at UGA: 1988-1993
School/Degree: BA in History (Franklin College)
Profession: Associate Broker with Sea Island Properties
Accolades: Circle of Excellence LIFE MEMBER GIAR, GRI Designation with The National Association of Realtors. RENE, RSPS, ABR, SRS.
‌What life lessons did you learn while at UGA? 
Persistence, Perseverance, and Partying. No matter where in this world you are, a Georgia Bulldawg is close by so you will never bark alone! It's a BIG world but a small South!
What professor did you most admire? 
Professor Phinizy Spaulding. His passion for Georgia History made me want to change my major and study History as a living science. He said our modern day is a reflection of what our ancestors hoped for and could only dream for in the past. He made me optimistic about the future for the state of Georgia.
What do you consider your greatest achievements? 
28 years of marriage and being blessed to witness BOTH my daughters attend the University of Georgia.
Which historical figure do you most identify with? 
Mr. Bobby Jones. Early is his golfing career he struggled with fits of anger, even storming off the birthplace of golf, St. Andrews, mid round in 1921. As he matured, he came to embrace all that golf offers. A true American icon and a great Georgian.
Who are your heroes in real life? 
My father-in-law Jerry Harper, a true Southern gentleman. Stetson Bennett. In the face of the many naysayers, he achieved the ultimate goal for the Bulldawg Nation not once but TWICE! All-time DGD!!
Quote to live by: 
"You can have everything in life you want, if you will just help other people get what they want." Zig Ziglar
What is your idea of perfect happiness? 
Early morning, cup of coffee, alone time with The Lord.
What is your most marked characteristic? 
Enthusiasm and a deep seeded belief the best is truly yet to come for all of us.
What do you most value in your friends? 
Honesty and consistency.
If you could change one thing about yourself, what would it be? 
That I could drive the golf ball 10 yards further.
Who is your favorite writer? 
Pat Conroy. He was truly one of the great Southern writers of the 20th Century. A master storyteller with a great disdain for racism and injustice.
Fave social media and who to follow? 
Twitter "X" Bobby Wilson: The Ultimate UGA's most interesting man in the world. Brooks Austin: THE film expert on UGA football. Breaks down film like an absolute beast! DawgNationDaily: Brandon Adams' daily show is must for all UGA football fans!