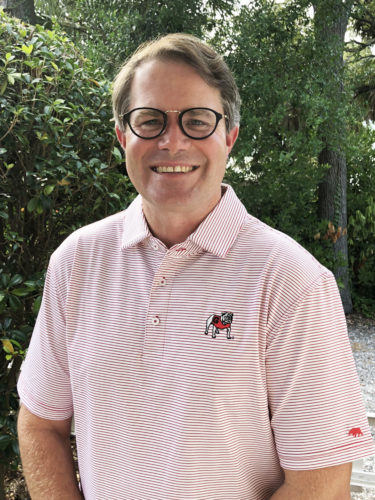 It's great to be back in the saddle again to bring you our first issue of Bulldawg Illustrated for 2019. Dubbed as our spring issue, the goal is to catch readers up on what they may have missed the last few months and provide a much, needed fix of information about Georgia football (who hit the field for spring drills on March 19). Also, since everyone at BI has the upmost respect for all the other programs under Georgia athletics, the spring issue also affords us the opportunity to catch-up on that front.
Fifty-six pages later, I'm happy to report (as our cover states), it's "All Smiles for Spring."
The fun photos on our cover were taken at one of the most unique events of the year put on by the Georgia athletic department. Annually, Bulldog donors that have endowed an athletic scholarship are treated to a thank-you lunch. While the food is always solid, the specialness of the event comes from the 30 to 50 student-athletes that also attend.
The event was also attended by donors, who supported the Georgia Way networking arm of the athletic department.
Former Dawg, Malcolm Mitchell was one of the speakers. While my space requirements prevent me from giving his terrific speech the justice it deserves, the underlying message was quite simple, yet so strong. "Life-changing" is how he described his scholarship. It's easy to follow our Georgia athletes when they are in their uniforms, but an absolute treat to get to know their true personalities, when not.
For this reason, I encourage anyone interested in endowing an athletic scholarship to get in touch with the folks at the Georgia Bulldog Club. The beauty of the financial giving is that the scholarship remains endowed forever.
Continuing with the "all smiles" theme, make sure to check out the photo on page six. Georgia tight end, Charlie Woerner proposed to his girlfriend, Sydney Gilliam (a former player for UGA Volleyball), on March 2. It's another neat example of seeing our student-athletes with all smiles.
I mentioned earlier that our spring issue always has the task of updating folks on the happenings of Georgia football since our last issue in mid-December. To say the news has been plentiful is an understatement with the coaching and player personnel changes. Also, during that time, all college football fans have become familiar with the games' newest addition … the transfer portal.
So as the editor of this publication (that I'm happy to report is now in its' 17th year), I needed a story that covered all these facets. Easy assignment, right?
Thankfully, Georgia has one of the best journalism schools in the nation and BI is lucky enough to have two Grady School students (Hayden Chambless and Georgia Chambers) that assumed intern roles with us over the last few months. But any good story must have a source (preferably more than one), which was the tricky part. However, veteran sports journalists and Grady alums, Tony Barnhart and Mark Schlabach, were gracious enough to be interviewed. Thanks so much guys, I appreciate it. I think you will agree with me that Hayden and Georgia did a tremendous job with their "College Football: An Evolution of Change" article beginning on page 13.
Our college interns aren't the only ones to shine in this issue.
Hamilton Culpepper, now a junior in high school, updates our readers about all the other Georgia sports that are in-season right now (page 21-24). These days, Hammy is also working for Claude Felton in the Sports Information Department at Georgia, so he was the ideal choice for this story. Please be sure to zero-in on his beautifully written lead paragraph. This multi-talented young man continues to amaze Cheri and me.
Also, don't miss veteran writer Jeff Dantzler's column (page 10), which compliments Hammy's spring sports update. The accomplishments of Georgia's "Core Four" of coaches is astounding.
On the other end of our writers' spectrum for BI, Murray Poole let me know last year, that 2019 would be his final year. Yes, after being hired out of Georgia's Grady College by my grandfather 54 years ago to be The Brunswick News' sports editor, Murray will become a full-time grandfather, traveler and Georgia fan in 2020. Indeed, this year will be emotional. However rather than letting it be sad, I felt such an awesome career instead must be celebrated. On page 20, Murray kicks off his 15 Greatest Sports Assignments series with #15.
Thanks so much Murray for everything. I know our readers will love this special send-off that will go all the way through the season.
Finally, no issue of BI is complete without a little hype about our beloved football team and, of course, social coverage of the alumni and fans in the Bulldog Nation.
On pages 16 and 18, Matthew Pasek rolls out his Top 7 Objectives and Top 10 Players to Watch for spring practice. On page 43, he also introduces our dozen pages of analysis (by Graham Groseclose and Chuck McConnell) of all 24 signees of Georgia's 2019 signing class. Kudos must go to Kirby Smart and his staff for landing the nation's No. 2 class. Without a doubt, #NewBreed19 is full of studs!
Our social coverage begins on page 25. In that section, you will find fan photos of the UGA Alumni Association's Bulldog 100. The annual event recognizes the 100 fastest businesses that are owned by Georgia alumni. I encourage you to take the time to go the association's website to learn more about these fantastic companies. Cheri features one of these in her Proust Q&A (page 32) with a spotlight on Nick Dale of Condor Chocolates (#97). Also in the social section are the fan photos we took at the Sugar Bowl. Yes, we didn't win the game, but last season was still a huge success and further showed the dominance of our fan base.
Speaking of our fans and supporting our team, this year's G-Day game will be April 20. Let's continue the awesome trend of having Sanford Stadium filled to the brim. I look forward to seeing you then.
And literally at press time, former UGA golfer Keith Mitchell won his first PGA tour victory at the Honda Classic.
Please be on the lookout for our next issue (Season Preview) of BI on May 21. Go Dawgs!!