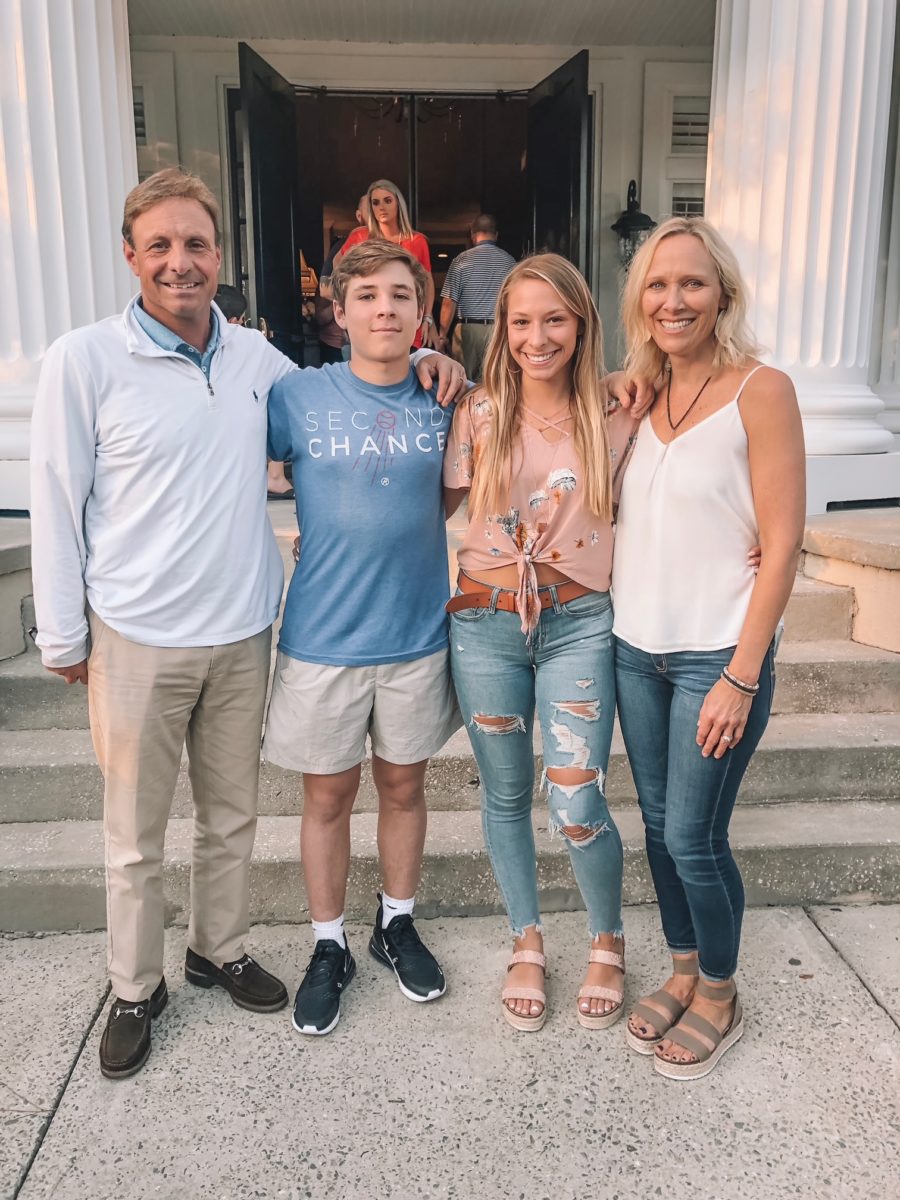 Athenian, Coach David Perno has given almost all of his time and effort back to this city in one way or another: Clarke Central student-athlete, University of Georgia student-athlete, Georgia head baseball coach, and now Clarke Central head football coach. As my budding baseball career was taking off (not), I remember Coach Perno would take his son, Hays, and me out to Holland Park to give us batting practice before our little league games. We would only go to May's Field, the tiny T-ball field, so we could hit home runs and get our confidence up. The amount of young lives Coach Perno has affected is countless, including mine, and this great Athenian continues to do the same today.
Why is Athens special to you?
It's unique. Its uniqueness comes from a lot of things, but our diversity is what makes this place especially unique. The diversity at Clarke Central alone is something you don't see in a lot of places, but I think that's why it is special to me. With the college campus being so close to Clarke Central and the permanent Athens residents, you get a lot of demographics in one area, and that diversity makes our city special. I was fortunate enough to grow up in it and now work in it.
What was different about the 1990 Diamond Dawgs' team?
Well, to start, our pitching was fantastic. We had two great starters in veterans Dave Felming and Mike Rebhan, then we had the great young buck Stan Payne rounding out an unbelievable starting three. They weren't your normal seniors. They got a taste of Omaha in 1987 as freshmen but didn't win, so they knew what it was going to take to get back there, and they were great leaders throughout the entire season.
Was it the plan to always come back and coach at UGA?
Having seen the talent in this state as a player, I knew Georgia would always have the possibility to be on the national stage, so ya, I definitely wanted to come back here, but I didn't know if I would have the opportunity to. All the credit goes back to Coach Dooley. He took a chance on me in '02, a young 33-year old, to be a head baseball coach in the SEC. He called on me and trusted me, and we had a great run.
Favorite memory from 2008 season
Gordon Beckham's last at bat at Foley Field. The season that he had and what he did for that team was almost unmatched. I remember him walking up to that at bat, and I talked to him. I said, 'This is probably it.' I could see what he was about to do. To see the ball leave his bat, you knew it was gone. For him to finish his career at Foley Field on a home run like that was something you never forget.
Your relationship with Chance Veazey and Jonathan Taylor
I really can't put it into words. I love those guys. That 2011 season, above all else, was the most incredible team I have coached and been a part of. You lose the heart and soul of your team in consecutive years in Chase and JT to traumatic injuries that just doesn't happen. Forget about me and their families, these kids, their teammates, their best friends; they saw life-changing injuries, but to see them stick together afterwards that was the incredible part. Chance and JT's spirits kept that team alive, they kept them together. Seeing how true and how real those two guys are, they have forever changed my life.
What kept you in Athens and what kept you coaching?
I was fired, and that was tough. I thought it was too soon, especially after everything we went through. Our success from 2001-2009, I thought I would have another chance to get us back to that level. I got my walking papers … so I was bored after that though, and I did a little TV, and I enjoyed it; I'm so grateful for ESPN and that family to reach out to me, but I missed coaching. So, in 2015 I went back to Clarke Central because they were honoring our '85 team, 30 years since we won State. I saw the program had declined, and conversations started happening, it went to the AD, and he asked if I wanted to be the head football coach. My daughter was going to Clarke Central at the time, and she was the first person I talked to. I wanted to know her thoughts, and she told me, 'if you coach here, you better win.' The cards fell the right way, and I am thankful to be where I am today. I honestly didn't think it would last this long. And it's been great.
How does coaching baseball translate to coaching football?
The leadership on my part is similar. I am here to coach young men and make them better men, not just better football players. I'm managing a football program and taking care of the big picture. The scheming Xs and Os, that's different. I've got a great staff around me. My offensive coordinator, Damien Gary, I trust him with offense. On defense, Coach Jones, my day one defensive coordinator, I trust him and let him do the work over there. If I do scheming, it's on the kicking game. I have my special teams coordinator, Coach Williams, but I try to help there as much I can. Coaching is the same. My coaching staff, my team, we have to be on the same page. The scheming is obviously different.
What has the transition been like for your family?
It has been awesome. To have both my children graduate from my alma mater means something special to me. They get to experience that diversity that I saw when I was a student, and I think that will be so beneficial for them in the future. And then our staff at Clarke Central is second to none. From our superintendent, to our principal, to all our faculty, we have great leaders and phenomenal people, and they make my job so enjoyable, but it makes life for all these students, including my kids, so enjoyable, and I cannot thank this school enough.
Predictions for Clarke Central football and the Dawgs 2021 seasons
Georgia's got a pretty special defense, and I think they can match up with anyone. I really want some better scheduling. I want to see some more Georgia vs. Alabama and Georgia vs. LSU, but for this year, I don't see a lot of thunder on the schedule, so I think they can make it to Atlanta and beyond. For us (Gladiators), we are in a tough place. Injuries are killing us and a couple Covid issues. I think we are in the position to get a pretty good seed, so if we can piece something together, there's a chance we can run the table. We just gotta work and see.