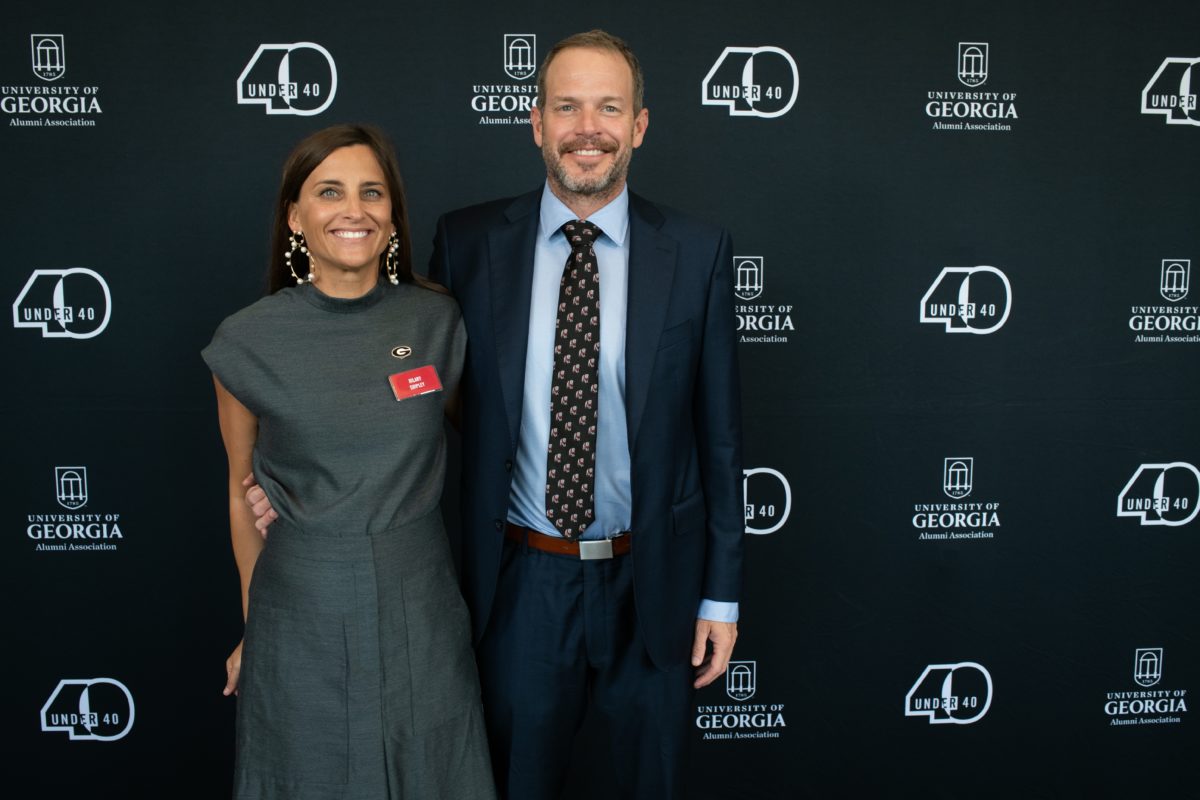 Family: Jim Shipley ('97); daughter Lawton (7), and son Davis (6). I'd be remiss not to mention my identical twin Norah Bel Jones ('04).
Hometown: Savannah, Georgia
Current Town: Savannah, Georgia
What Years at UGA: 2000-2004
School/Degree: FACS/Consumer Economics emphasizing Family Financial Management
Profession: I'm an industrial real estate broker. I find space for companies looking to store goods they are shipping into or out of the Georgia Ports Authority. Most of the spaces I work on are over 100,000 square feet and can be as large as over 1 million square feet! I've worked to find space for coffee beans, Happy Meal toys, bicycles, etc. It's all part of the global supply chain bringing goods to our stores and front doors!
UGA's 40 under 40, 2021; Savannah Morning News's GenerationNEXT; Society of Industrial and Office Realtors
Book: American Dirt; Rabbit: The Autobiography of Ms. Pat; The Secret History; The Wreckage of My Presence
Magazine: The Atlantic (1)
Podcast: The New York Times's The Daily
Blog: The Bitter Southerner. Their work is incredible. Also, it's not a blog, but I'm an avid follower of fellow 2021 40 Under 40 classmate Greg Bluestein's Twitter feed.
Instagram: @mattsurelee. Matt Shirley makes the most hilarious charts and graphs. My sister and I can't get enough of them.
Brand: LAKE Pajamas. Co-owned by fellow UGA alum and Savannah native, Cassandra Cannon. Their pajamas and loungewear are ridiculously comfortable and make the best gifts. (2)
Fashion designer: Amy Smilovic, Tibi. Also a UGA alum! At least 50% of my closet is Tibi. (3)
Interior designer: Robyn Roberts of Savannah (Instagram: @robynrobertsdesign) and Charlotte Lucas of Charlotte, NC (Instagram: @charlottehlucas). Their Instagram accounts are also two of my favorites. They are also fellow UGA grads … are you sensing a theme here?! (4)
Chef: Mashama Bailey- The Grey in Savannah, GA. I think she has done more for Savannah's spot on the culinary map than any other individual.
Historical figure: Ruth Bader Ginsburg
Quote:
There are no secrets to success. It is the result of preparation, hard work, and learning from failure.
-Colin Powell
Describe Athens in five words or less: Best College Town in America.
Restaurants and bars: Last Resort (5) and Roadhouse.
Shops: Let's be real: most of my funds go to gear for my kids at the Bookstore when we're in town. Although, I did buy a piece of art off the wall at Last Resort a few weeks ago!
Athens/campus landmark: The Founders Memorial Garden. It reminds me of a friend, Whitney Boyer, who passed away while we were in school.
Memory while in school: The 2002 SEC Championship and the football season surrounding it. My friends and I went to every single game that season (except Kentucky). It was the most fun semester ever.
Professor/class: Dr. Joan Koonce. I took numerous classes from her; they were all fantastic.
Gameday ritual/plan: Few of our gamedays are in Athens these days so typically we wake up on Saturdays, turn on Gameday, and start prep work for what we will eat and drink for the day. We often watch the games at our house with friends, but if we're really lucky we get invited to John and Megan Manly's house (both are Double Dawgs) to watch. A sighting of the original DGD himself, Sonny Seiler, is all but certain at their house on an away gameday.
Tailgate Recipe: My husband Jim is the chef in our house. Currently he's on a smoked chicken skewers kick. He marinates pieces of boneless skinless chicken thighs in a Spiedie sauce and smokes them before each game. The flavor is amazing!