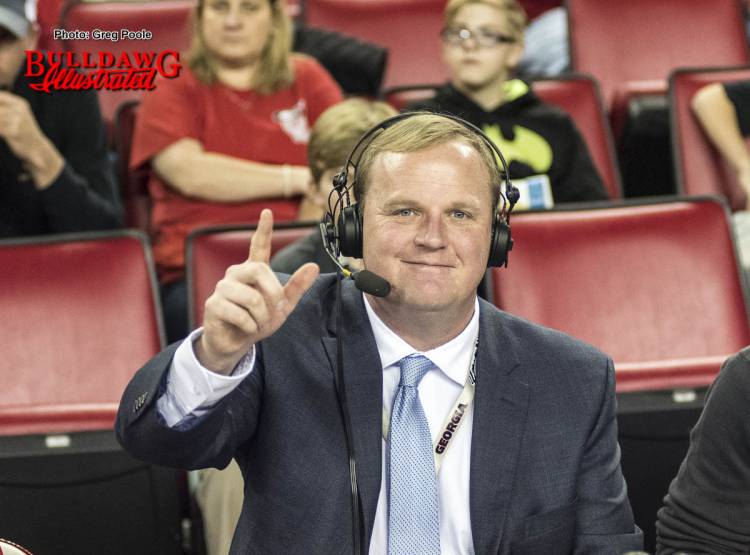 With conference play getting underway this past weekend and this coming Saturday, we are hitting the teeth of the college football season. There were some impressive performances that vaulted several teams, highlighted by Clemson and Mississippi State. Did you ever think you'd see Mississippi State, Vanderbilt, and Kentucky all 3-0?
1. CLEMSON
– The Tigers steamrolled Louisville 47-21 after beating Auburn 14-6. That says a lot, the ability to win by scoring big and by dominating defensively. Boston College is up next. The Tigers are sitting on top of the college football world.
2. ALABAMA
– The Crimson Tide took care of Colorado State to make it 3-0 on the season. Bama opens conference play Saturday in Music City against a Vanderbilt team aiming for an upset for the ages. The Tide defense is typically stingy.
3.OKLAHOMA
– Boomer Sooner took care of Tulane on the heels of the monumental 31-16 victory at Ohio State. Oklahoma goes to lowly 3-0 Baylor, and I'm sure the Sooners are hungry to put up a mighty big number.
4. MICHIGAN
– The Wolverines passed their test with always tough Air Force to make it 3-0 on the season. Big Ten play opens for Michigan at Purdue, which just embarrassed Mizzou in Columbia. Jim Harbaugh has reloaded the defense.
5. SOUTHERN CAL
– What a win for the Trojans, who took down Texas 27-24 in overtime. The Men of Troy head to Berkley to battle the Golden Bears with Southern Cal in search of a 2-0 conference record.
6. MISSISSIPPI STATE
– The Maroons picked up one of the most impressive wins in school history, blasting LSU in Starkville to improve to 3-0 with some overwhelming statistical numbers. What a showdown with Georgia in Athens. If State could win that.
7. FLORIDA STATE
– The Seminoles haven't played the last two weeks due to the hurricane, and have to be anxious to get back on the field. Old nemesis North Carolina State heads to Tallahassee Saturday.
8. WASHINGTON
– The Huskies smoked Fresno State 48-16 and now open PAC-12 play at Colorado. Last season, these two met in the PAC-12 Championship Game, with the Huskies winning the title and advancing to the playoff.
9. OKLAHOMA STATE
– The Cowboys put an epic beat-down on the Pitt Panthers to keep it rolling. Barry Sanders, Thurman Thomas, Hart Lee Dykes and of course, QB/HBC Mike "Mullett" Gundy are all smiling. TCU comes to call Saturday.
10. PENN STATE
– The Nittany Lions crushed Georgia State and now head into Big Ten play at Iowa. James Franklin has a talented team, headlined by Saquon Barkley
at tailback. The Hawkeyes could be a stiff challenge.
11. WISCONSIN
– The Badgers are off to a 3-0 start, a 40-6 beating of Brigham Young the punctuation. Wisconsin is off this week and then hosts Northwestern. The schedule is quite favorable for Wiscy, as they miss the Buckeyes and Penn State.
12. OHIO STATE
– The Buckeyes got back on track with a 38-7 win over Army. The loss to Oklahoma, the nature of it, left a lot of questions for Ohio State as a championship-caliber team. UNLV comes to The Horseshoe Saturday.
13. VIRGINIA TECH
– The Hokies got off to a slow start and trailed East Carolina 17-7 on the road in Greenville, N.C. Virginia Tech then reeled off 57 successive points to post a thunderous 64-17 victory. The Hokies host Old Dominion and then Clemson invades Blacksburg.
14. SOUTH FLORIDA
– The Bulls pounded Illinois – and that is a fine accomplishment for this program from Tampa, to badly beat a Big Ten team. Next up is the Temple Owls. Charley Strong has a squad capable of a very big year.
15. GEORGIA
– The Bulldogs backed up their memorable South Bend win with a much-needed big margin against Samford. One of the toughest challenges of the season awaits, as 3-0 tough and mean Mississippi State comes rolling into Athens.
16. MIAMI
– Due to the hurricane, Miami has played just one game, defeating Bethune-Cookman on Labor Day weekend. Mark Richt's squad hosts Toledo Saturday. The scheduled date with Florida State is rescheduled for October 7.
17. LOUISVILLE
– The Cardinals were dominated at home by Clemson. The Cardinals will put up some big numbers these next two weeks against Kent State and Murray State. Louisville will obviously need some help to get back in play for the ACC Championship Game.
18. AUBURN
– Mercer put up a good showing against the Tigers on the plains, as Auburn won 24-10. There was certainly a hangover from Clemson, but give Bobby
Lamb's Bears credit. Auburn hits the road to open SEC play at Mizzou.
19. NOTRE DAME
– The Fighting Irish bounced back from their knee-knocking 20-19 loss to Georgia with an impressive 49-20 rout of Boston College. Notre Dame
plays one of their famous old rivals on the road Saturday, venturing to Michigan State.
20. KENTUCKY
– The Wildcats put together an impressive win in Columbia, downing South Carolina 23-13. Kentucky has a chance now to break the longest
losing streak in the country, as the Wildcats host Florida.
21. TCU
– The Horned Frogs won a shootout over SMU in Hl, a Dallas Metro-plex Southwest Conference flashback. The schedule gets really tough this weekend, as TCU ventures to Stillwater to battle the Cowboys high-octane offense.
22. WASHINGTON STATE
– Mike Leach's Cougars are now 3-0 after a 52-23 rout of Oregon State. WSU will have to be on its toes against Nevada, then Southern Cal comes to Pullman. Leach's team, not surprisingly, can score.
23. LSU
– The Bayou Bengals got their clocks cleaned by Mississippi State 37-7, and now must try and regroup. Syracuse doesn't have Jim Brown, Marvin Harrison or
Dwight Freeney, so the Tiger faithful will be expecting a huge recovery win.
24. VANDERBILT
– The Commodores picked up an enormous win over Kansas State to make it 3-0. Vandy has its hands full with Alabama visiting the Music City. The
schedule is rugged, but it is all smiles on West End right now.
25. SAN DIEGO STATE
– Call it 3-0 for the Aztecs with an enormous program win over Stanford. The Gas 8 Lamp District was certainly rocking with revelry. Next up, a tough Air Force squad in what should be an excellent game.