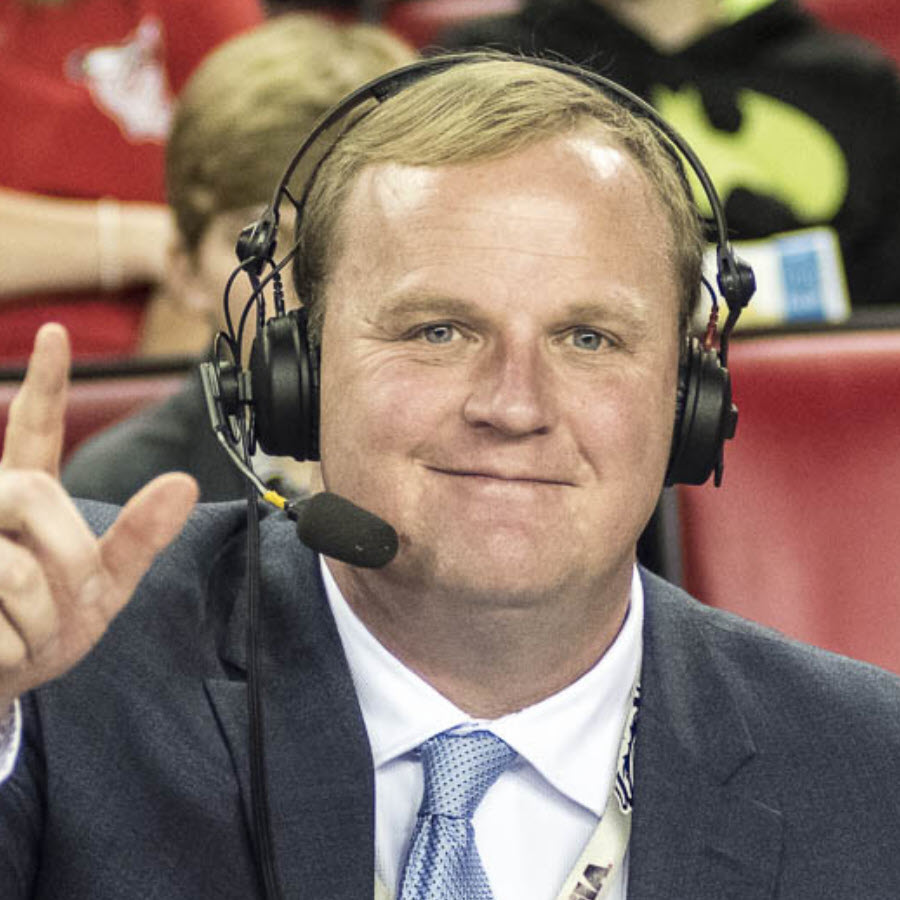 This past week, four of the top five teams in the rankings were idle. That sets up for a tremendous set of games this Saturday, highlighted by LSU's trip to Alabama. It could be shades of 2011. The Big Ten also has an undefeated showdown with Penn State going to Minnesota. The big winner last Saturday was Georgia, as the Bulldogs beat Florida in Jacksonville.
1. LSU – The Fighting Tigers had this past week off to get ready for the mega-showdown with Alabama. LSU has an explosive offense, all the weapons needed to beat Alabama for the first time since their No. 1 vs. No. 2 showdown in 2011.
2. Alabama – The big question is health at quarterback? Alabama, like LSU, was off this past week to get ready for the monster matchup with LSU. The Crimson Tide's collection of wide receivers is the best in the country.
3. Ohio State – The Buckeyes have steamrolled the opposition in the Big Ten come out of an open date with, like LSU and Alabama, a perfect 8-0 record. The next two will be easy as Maryland comes to the Horseshoe, then it's off to Rutgers.
4. Clemson – It was an expected easy win for Clemson over Wofford, and now the Tigers head to N.C. State. It sure looks like Clemson survived its one scare and is not looking back.
5. Penn State – The Nittany Lions were off this past Saturday off, and head into an undefeated showdown with Minnesota in Minneapolis with every goal in reach. Both of these teams are eyeing the Big Ten Championship Game.
6. Georgia – The Bulldogs pulled out a vital victory over Florida 24-17 in Jacksonville to move into the driver's seat in the SEC East. Georgia will have a tough chore Saturday night with Missouri, which is coming off an open date.
7. Oregon – The Ducks steamrolled Southern Cal in Troy and now get an off date for the home stretch. Next up is Arizona in Eugene. Oregon has done an excellent job week after week since the season-opening heartbreaker.
8. Oklahoma – It was certainly a long, long off week for the Sooners after their loss at Kansas State. Oklahoma hosts Iowa State Saturday, and the Cyclones have been a nemesis for the Sooners.
9. Utah – The Utes got arguably their most impressive win of the season this past Saturday at Washington. It's 8-1 for Utah and an open date. Then UCLA heads to Salt Lake City. The Bruins are also off this week.
10. Baylor – It was a Thursday night scare for the Bears, but they escaped with a 17-14 win over West Virginia. Next up is TCU in Fort Worth. Baylor can't afford to look ahead with Boomer Sooner and Hook 'Em looming.

11. Minnesota – It has been the dream season thus far for the Golden Gophers. Minnesota is a perfect 8-0, sitting atop the Big Ten West. Now Penn State comes to town for the biggest Gopher game in two generations.
12. Florida – It was a devastating loss for Florida, which never led in a 24-17 loss to Georgia, the Gators third straight in the series. Florida has a more than manageable schedule the rest of the way, while Georgia has a tough slate in the race for Atlanta.
13. Auburn – In the midst of a brutally tough schedule, Auburn survived a scare from Ole Miss, and defeated the Rebels 20-14 at Jordan-Hare Stadium. The Tigers are off this week, then host Georgia.
14. Michigan – The Wolverines ran the opening kickoff back for a touchdown and stormed past Maryland to make it 7-2. Michigan is off this week and then hosts old rival Sparty, as Michigan State heads to the big house.
15. Memphis – In what goes down as one of the biggest games in school history, Memphis outgunned SMU 54-48 at the Liberty Bowl before a College Gameday and National television audience. Memphis is off this week, then heads to Houston.
16. Boise State – It was a shootout in this one too, as Boise State got past San Jose State 52-42 to make it 7-1. The Broncos host Wyoming Saturday. In their quest for one of the big bowls, Boise State got help this past weekend.
17. Notre Dame – On the heels of a blowout loss at Michigan, the Fighting Irish got a last minute touchdown and edged Virginia Tech 21-20. Now comes a trip to Duke, and David Cutcliffe is always dangerous.
18. Cincinnati – The Bearcats got quite a scare from East Carolina, but escaped with a 46-43 win at East Carolina. Cincinnati's lone loss was at Ohio State back on September 7. Next up is a home date with struggling UConn.
19. Iowa – The Hawkeyes are grinding in the Big Ten West. They had this past week off to get ready for a big game against Wisconsin in Madison. Iowa has a really good defense, and those Badgers love to run the football.
20. SMU – The previously undefeated Mustangs fell behind, came storming back, but dropped a 54-48 decision at Memphis. SMU has an explosive offense, and the rejuvenated program is right in the thick of a great American race.
21. Wake Forest – The Demon Deacons have emerged as the second best team in the ACC. It was a sweet Tobacco Road win for Wake, as the 'Deacs blew away North Carolina State 44-10. It's off to Virginia Tech Saturday.
22. Kansas State – There was no letdown after the Wildcats win over Oklahoma. Kansas State blew away Kansas 38-10 and now gets Texas in Austin. These Wildcats are playing themselves into upper echelon bowl talk.
23. Wisconsin – The Badgers loss to Illinois just burst their balloon. Then came the one-sided loss to Ohio State. The path to the Big Ten Championship Game would require some help. Beating Iowa in Madison Saturday is a must.
24. San Diego State – The Aztecs are in the midst of another good season in the Mountain West. Once beaten, they were off this week and now host Nevada. Is this the best team in California?
25. Appalachian State – In the cold, rain, wind and light snow, the Mountaineers got upset by their old nemesis Georgia Southern this past Thursday. It's off to South Carolina Saturday. App has already beaten North Carolina.