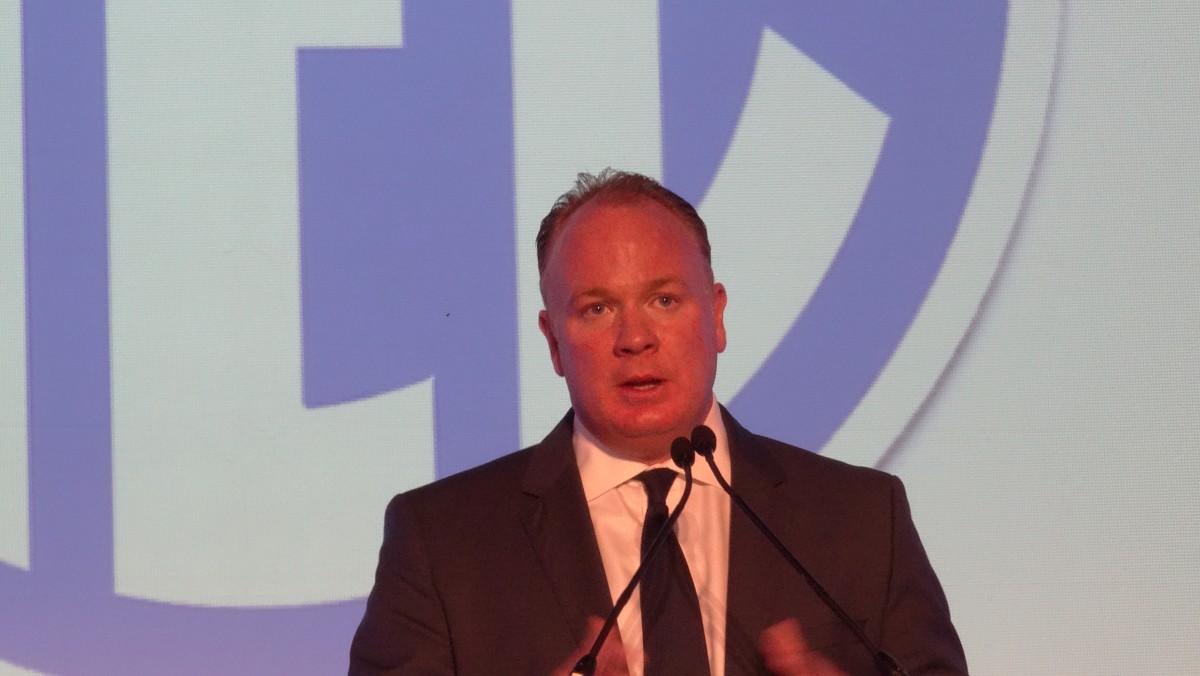 HOOVER, Ala. – When the Kentucky Wildcats started the 2014 football season by surging to a 5-1 record, including a big 45-38 upset of Steve Spurrier's South Carolina Gamecocks, UK fans in the Bluegrass maybe weren't looking ahead to the 'Cats' basketball season as much as they normally do.
But then, for Coach Mark Stoops' second Kentucky team, the bottom fell out. The Wildcats ended the season with six consecutive losses and thus were saddled with a losing 5-7 record, including a 2-6 mark in the SEC. But, still, Kentucky performed very well in a couple of those defeats, falling in triple overtime at Florida, taking then No. 1-ranked Mississippi State to the wire in a 45-31 loss and likely coming within a dropped interception of knocking off state rival Louisville, falling to the Cardinals at the end by 44-40.
Thus, Kentucky's goal as it heads into the 2015 season with six starters returning both on offense and defense is to finish in some of those close ball games and deliver Stoops his first winning season in his three years in Lexington and, a subsequent bowl invitation.
"As we move forward, we've worked extremely hard to make Kentucky relevant in the SEC East," said Stoops, speaking at SEC Media Days here Wednesday. "As we move into this third year, we really feel like we've put ourselves in a position to do just that. A year ago, I talked about the excitement with the approval and the funding to move forward with some renovations. Happy to tell you that we're full steam ahead with those renovations. Commonwealth Stadium is in full gear. People are working 24/7 to get that stadium done. We're excited to open September 5th against Louisiana Lafayette. Our players, fans, coaches, everybody's excited and anxious to take that field in basically a brand new stadium.
"Also, our football facility, there's steel going up each and every day. We're moving forward with that. The completion for that should be set sometime next summer. Those are some very key pieces for us as we move forward. Clearly, there's progress being made at Kentucky, both in facilities and with our football team. We need to continue to work hard," Stoops said. 'I'm proud of our staff. They've worked hard at recruiting quality players and very good people. We need to continue to do that, and we need to continue to develop the players that we have on our campus. Three of those guys are here with me today. You'll get an opportunity to spend some time with those guys. Very proud of these very individuals. Jordan Swindle (senior tackle), A.J. Stamps (senior safety), and Melvin Lewis (senior nose tackle), three quality young men. Our coaching staff, very pleased with our coaching staff. We've been able to keep the nucleus of our coaches intact. We had one change offensively and one change defensively. Offensively, Shannon Dawson has come in to be the offensive coordinator. Previously, the offensive coordinator at West Virginia. Very excited about him. I feel like we made great progress in 15 practices in the spring. I really love his mentality, the way he coaches offense. I also like the way our players respond to him. They like playing for him, and they're very excited about what we're going to do.
"Defensively," continued Stoops, "we had one change with the addition of Andy Buh. I was very thorough and took a long time. I needed the right fit for that position. As you know, in the SEC and throughout college football, offenses are getting more and more difficult to defend. So I really changed some things up, split up our secondary, hired another guy up front, and also needed a big-picture guy just to help with that process. Talking about the defense, really looking forward to this year and this group. We have some key players to replace, but overall, our unit, I feel very good about. Very appreciative of the work D.J. Eliot has done, our defensive coordinator, and all of our defensive coaches, of really working hard, making this transition that we've done over the past couple of years."
Stoops, who will decide between incumbent Patrick Towles (6-5, 241, Jr.) and promising redshirt freshman Drew Barker (6-3, 221) for his starting quarterback, says the SEC West Division continues to hold the upper hand in overall team strength at the moment but that the East Division teams aren't that far behind.
"I don't think there's any denying the depth of the West, very good football teams," he said. "You see some new coaches go in, Bret (Arkansas coach Bielema) and what he's done, and the improvement that they've made. We feel the same way in the East. Nobody in this league is going backwards. I think certainly I could just speak for Kentucky. I know we need to move forward. I don't think there's any doubt that all the schools on the East are making that commitment to play at an extremely high level. Certainly, if you look at the top tier of the East, every year is different, and I expect the East to compete with the West, like we always do. But you have to give the West credit. Shoot, they're a bunch of good teams. They're a bunch of good coaches. They've got a commitment from a lot of people to do things right."