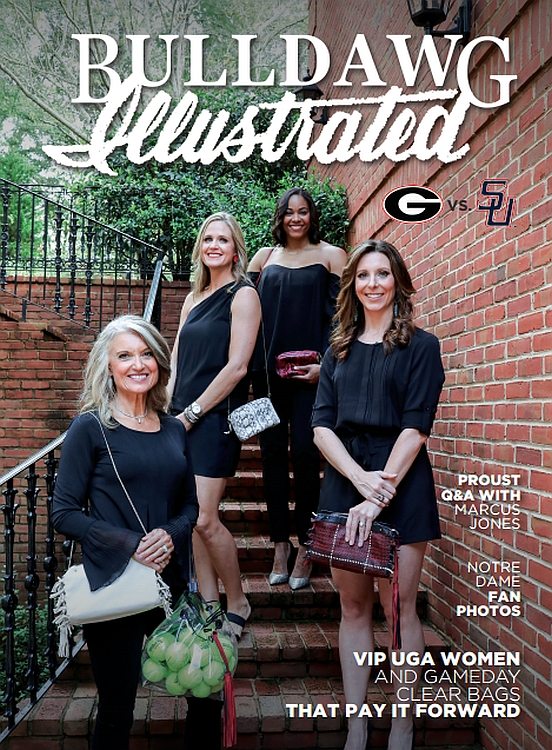 Due to Hurricane Irma's impact on the area, we were unable to deliver our latest print issue for UGA vs. Samford to the Golden Isles here in Georgia earlier this week. We were able to finally deliver copies of the issue yesterday (Friday) but it was limited to businesses that were open. The regular delivery schedule of our next print issue for the UGA vs. Mississippi State game will resume next week. Again, we apologize for the delay and wish everyone and their families affected by Hurricane Irma a speedy recovery.
Here is a list of Golden Isle's businesses where readers can pick up a copy of our latest print issue:

19th Hole
Ameris Bank
Banker Real Estate
Blackwater Grill
Bubba Garcia's
Cafe Frederica
Catch 228
Certified Burger
Chick-Fil-A (SSI)
Circle K (north-end SSI)
City Market -Brunswick
Huddle House (SSI)
Parkers (SSI and Causeway)
Pizza Inn (Bwk)
Rack at Strothers
Rack at end of SSI Pier
Roland Daniel Properties
Sea Island Market
SSI Drugs (rack)
You can also access a digital version of our latest print issue online at: CLICK HERE.