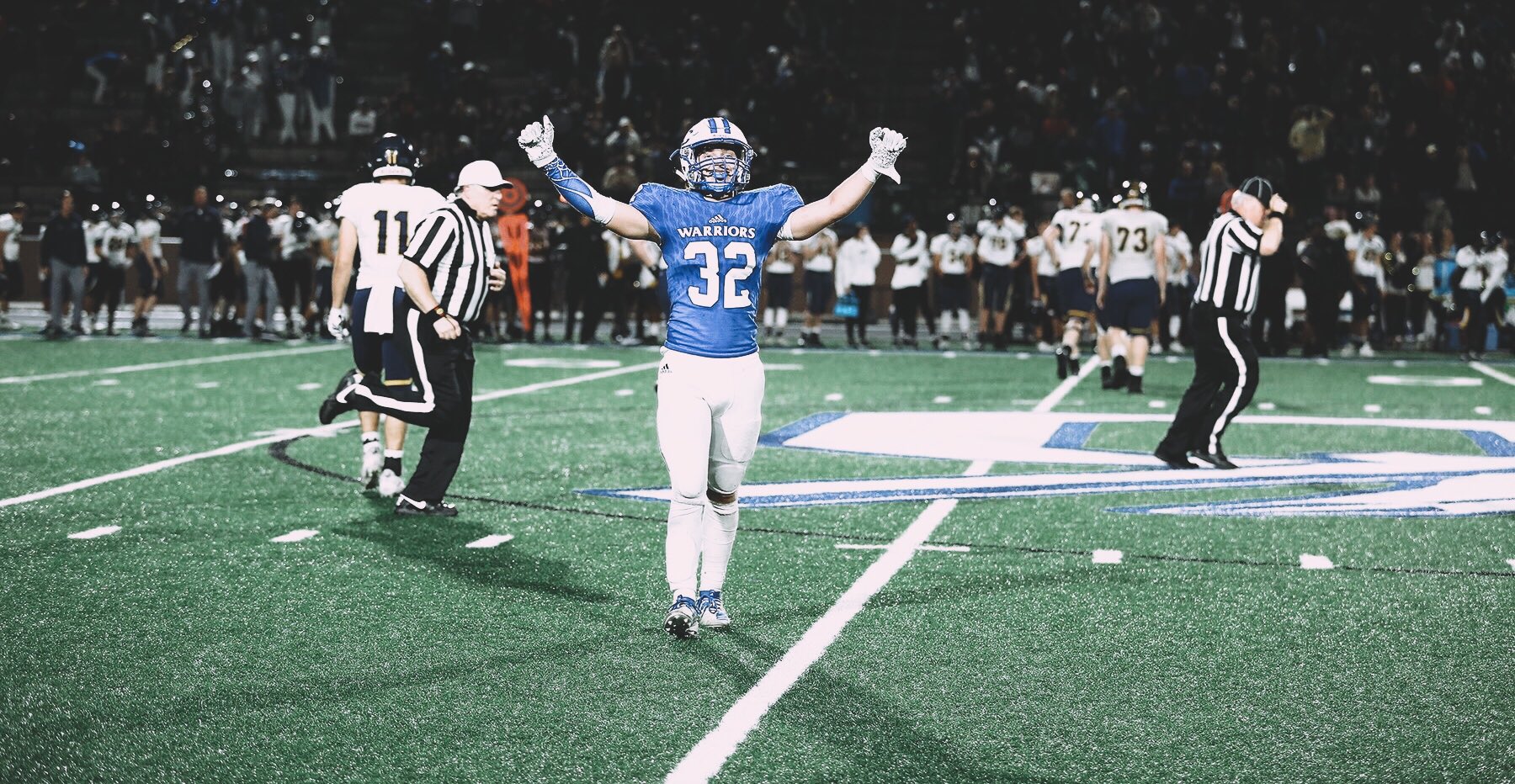 It's been a long time since the Oconee County Warriors have played for a state title.
Being a 2013 graduate, that's all I ever heard about when it came to football. I never played and when I was in school the team was competitive, but not near where the program is today.
Recently, I attended my first home game back as an alumnus two weeks ago, when Oconee played Marist in the Elite Eight round of the state playoffs.
It was a totally different atmosphere and a lot of things had changed.
First off, the school had added another level on top of the field house and added a visiting teams' locker room. There were concessions stands on both the home and visitors' sides, which is something that we didn't have when I was in school. The field looked great, and to be honest, it looked better than Georgia Tech's Bobby Dodd Field (I attended the Georgia vs. Ga Tech game the next day). 
The stadium was packed to the brim with screaming fans ready for the football game to start. Historic Warrior legend Ben Bridges was still on the call for the game inside the stadium, but it just felt like a different atmosphere before kickoff. The student section was all painted up in blue and white and stayed rowdy the entire game.
To start the fourth quarter, everyone got out their phones and mimicked what Bulldog fans do when they "light up Sanford." The light show was great but then the stadium lights started flickering on and off like the red lights do in Sanford as well. It was great for a high school atmosphere.
Oconee ended up winning a close game that went down to the wire in the fourth quarter and punched their ticket to the Final Four. Last week, Oconee beat Sandy Creek High School in another thriller. Now the Warriors are returning to the state championship for the first time in 20 years.
This Saturday the Oconee County Warriors will take on the Blessed Trinity Titans (13-1) at Georgia State Stadium at 4:30 p.m. ET.
The Titans are the returning back-to-back state champions, but this Oconee County team seems like one of destiny. To me, their season kind of resembles the 2017 Georgia football season, but hopefully the Warriors will have a better outcome.
The Warriors are led by senior quarterback Max Johnson, who is LSU bound, and is the son of former Minnesota Vikings quarterback Brad Johnson. Max's uncle is also former Bulldogs' coach Mark Richt.
Johnson has a couple of weapons in his arsenal that could help lead the Warriors to victory. Sophomore Jake Johnson has 48 receptions for 718 yards and 12 touchdowns on the season. Senior Ben Noland is another reliable receiver who has 49 receptions for 695 yards and 12 scores. Running back Darius Norman is has rushed for 697 yards on the season with eight trips to the endzone.
Things have changed so much in the last six years since I graduated, and Warriors coach Travis Noland has done a great job of bringing the program back to what it used to be. I reached out to a player who is a family friend and wished him good luck last week before they played Sandy Creek.
Good luck to the Warriors this Saturday, and for Elliot and those seniors, I hope you get to prove everyone wrong and leave that legacy. But win or lose you've made Watkinsville proud.