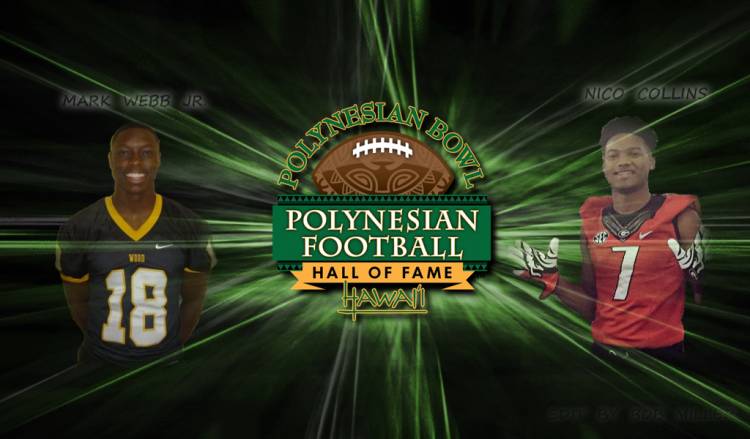 UGA wide receiver commit Mark Webb, Jr. will be playing in the Polynesian Bowl high school football all-star game on Saturday.

The Polynesian Football Hall of Fame has established the Polynesian Bowl to showcase the world's elite high school all-star players of Polynesian heritage and other ancestries. The Polynesian Bowl will be played Saturday, January 21, 2017, 6:00 pm HST at Aloha Stadium in O'ahu, Hawai'i as part of the Polynesian Football Hall of Fame Enshrinement Weekend." (http://www.polynesianbowl.com/the-game)
The two teams will be captained by Marcus Mariota and Robert Stanley who held a draft earlier in the week picking from 85 players from across the country to fill the rosters of Team Mariota and Team Stanley. Mark Webb Jr. will be playing on Team Mariota along with another fellow wideout who is also a UGA target and offer, Nico Collins. For the complete player rosters for the Polynesian Bowl, CLICK HERE
You will be able to catch the game on ESPN 3 on WATCH ESPN at 11:00 p.m. ET.
For more information on the Polynesian Football Hall of Fame and the Polynesian Bowl: