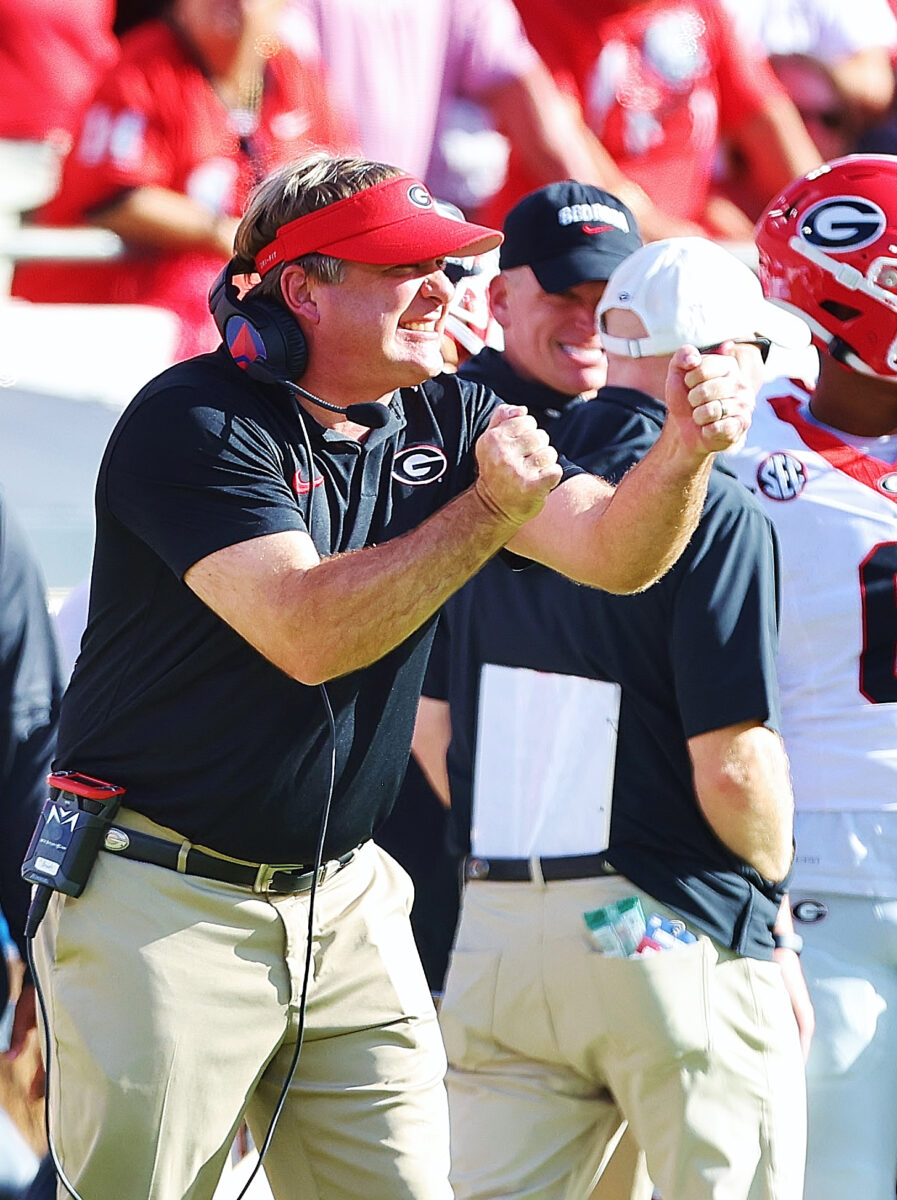 It's a critical Southeastern Conference showdown Saturday afternoon Between the Hedges, as the winner of this one takes a massive step towards Atlanta and the SEC Championship Game.
Georgia comes in at 8-0, 5-0 in SEC play. Mizzou is 7-1, 3-1 in the conference.
The Bulldogs are coming off a 43-20 victory over Florida in Jacksonville. Quarterback Carson Beck, running back Daijun Edwards and wide receiver Ladd McConkey spearheaded a balanced and explosive Georgia attack. Kirby Smart's Dogs have won 41 of the last 42 – an all-time SEC best over such a stretch – and ride a 25-game winning streak into the showdown with the Tigers. Georgia has won 35 consecutive regular season contests and 24 straight SEC regular season games. The Bulldogs ride a 23 game home winning streak into Saturday's colossal clash, one off the school record set from 1980-1983. During this incredible run, this will be one of Georgia's sternest tests.
Missouri had a well timed open date this past week, and the Tigers are primed to pull off their first victory over Georgia since beating the Bulldogs 41-26 in 2013. The Tigers lone loss came in Columbia to LSU last month. In the two following games, Missouri rallied from a 14-0 first half deficit and beat Kentucky 38-21 in Lexington, and then rolled past South Carolina 34-12 at home in CoMo.
The Tigers boast an explosive multi-dimensional offense. The Tigers have a typically tough and physical offensive line. Running back Cody Scharder is averaging 100-plus yards per game on the ground and has rushed for nine touchdowns. Brady Cook is having an All-SEC caliber season at quarterback, with 15 touchdowns against three picks. He set the conference record earlier this season for consecutive passes without an interception, a total that reached 366 dating back to last year. His favorite target is All-American candidate Luther Burden III, averaging over 100 yards receiving per game.
Two weeks ago, Missouri had its best defensive game against a league foe, beating South Carolina 34-12. The Tigers special teams is strong, led by All-SEC kicker Harrison Mevis, who was five-for-five on field goals against Georgia last year in the Bulldogs 26-22 victory.
A tough schedule remains for both teams. Georgia hosts Ole Miss then closes SEC play at Tennessee prior to the annual in-state battle with the Yellow Jackets. The Tigers host Tennessee and Florida these next two weeks and then close at Arkansas. The loser of this game is by no means eliminated from SEC East contention, but the winner takes a big step towards Atlanta.
Georgia leads the all-time series 11-1, and has won 10 of the 11 meetings since Missouri joined the league in 2012. The Bulldogs won the only previous meeting prior to Mizzou's SEC entry, topping the Tigers 14-0 in the Orange Bowl on January 1, 1960.