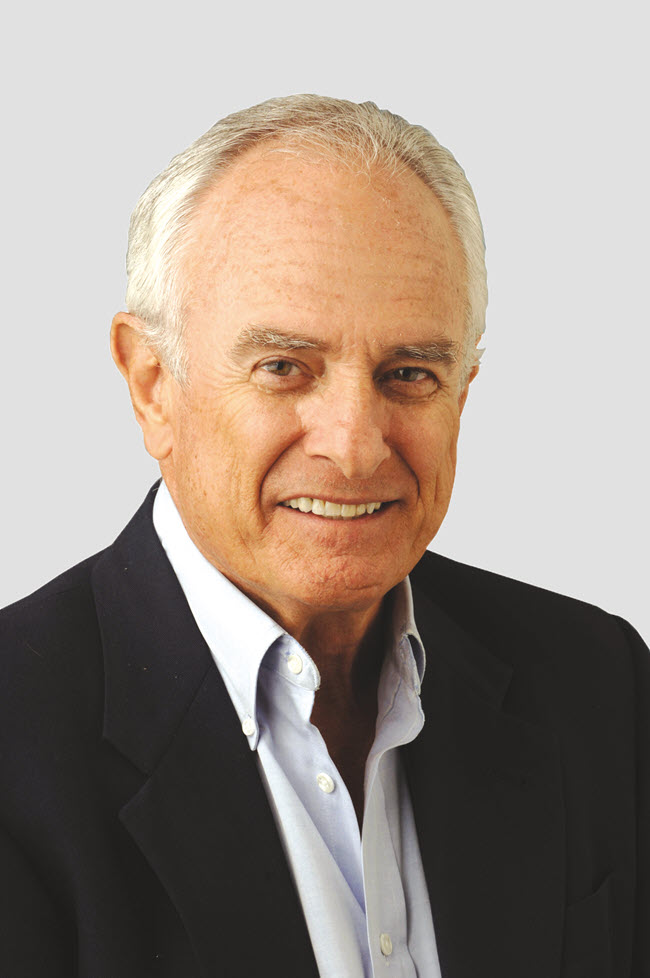 AUGUSTA – This is my 63rd Masters, and I am as excited as ever to become immersed in the most exhilarating and intoxicating environments there is in sports.
I consider the Masters and the Kentucky Derby the two classiest events in sports. Wimbledon would obviously get strong consideration, perhaps bringing about a "Big Three." The Henley Regatta is especial but attracts limited interest when compared with the aforementioned.
All major golf tournaments and the Grand Slam tennis championships have something signature and special such as the French Tennis Open at Roland Garros—Paris in the springtime is hard to beat. The British Open, golf's oldest championship, has more traditions than the Christmas season. (You get a rush from the roar of the engines at Indianapolis; the exhilarating, high moments of a Super Bowl or a World Series pique the emotions and so does the running of the bulls at Pamplona—but you don't associate class with those sports. They can be spectacular, however.)
The Masters is something one simply can't get enough of. Give this championship temperatures which are balmy, perhaps breezy enough for a cardigan but sunshine without thunder and electricity, and that makes the day of 40,000 (my guess) golfing aficionados who swoon to every shot for four rounds with the hope that the Sunday finale is what it always seems to be—an unforgettable conclusion that makes you testify that the last Masters the best ever.
It was Ken Venturi, who experienced hard luck at the Masters, that said the "Masters begins on the back nine on Sunday."
Venturi could have become the first amateur to win the Masters in 1956 except for a final round 80, losing by one stroke to Jackie Burke, who scored a 71 in blustery conditions.
Then in 1960, Venturi became the fabled "leader in the club house" with a final round 70 only to see Arnold Palmer birdie the final two holes to win his second Green Jacket.  Arnie would go on to win two more Masters titles and enjoyed a streak of victories or close finishes that made him the dominant player at Augusta for about eight years.  Friends said that Venturi became embittered about his Masters' experience but would later enjoy highly regarded status in the television booth.
The lower clubhouse is where all players hung out for years.  The porch of the main clubhouse, overlooking the putting green, is where the old timers such as Sam Snead, Gene Sarazen, and Byron Nelson often took respite.  If you were an eager journalist, you didn't have to ask questions.  All you had to do was listen.
However, Sarazen, at some point, would be asked about his famous double eagle at the 15th hole in 1935.  He was always amendable to conversation about his feat, noting that there were "23 people" standing around the green.  His playing partner was Walter Hagen, and one of those "twenty-three" was tournament founder Bob Jones.  "I had two great witnesses," Sarazen would grin.
I have on audio tape or Sarazen's recall, in great detail, of the double eagle and his views on the Masters and the tournament's influence in golf.  He later said that over his lifetime, he had met at least a thousand or more golf fans who claimed to have seen his miraculous four-wood stroke, which became known as the "shot heard round the world."
There were conversations with Jack Nicklaus, Byron Nelson, Arnold Palmer, and Sam Snead, and a phone conversation with Ben Hogan on the phone, which regrettably was not recorded.  
Snead was as colorful as they come. He sounded forth with whatever was on his mind. It was fun to listen to him talk, his West Virginia drawl as intriguing as his insightful commentary.
Snead gave Bob Jones and Cliff Roberts high marks with regard to how they ran the Masters; he was very respectful of the golf course. He thought the 12th was one of the toughest in golf. "…it takes its toll. It eats their lunch and the bag it came in. I told my nephew (J. C. Snead) there are two holes that will kill you, No. 12 and No. 17. No. 17 looks closer than it is because of the swells you don't see. I said, just play the yardage. Don't go by the way it looks.
"With No. 12, you must play it long. If you miss the green, miss it in the back, not the front."
There was a brief period when Palmer was a host of the Sunday post-conference telecast.  One year, when he had missed the cut, and there was that lull as the players were about to make the turn in the final round, we sat in the locker room and talked about the tournament, which he loved.
As always, it was an insightful conversation. He always had something discerning to say.  However, it was at Bay Hill one winter day when I interviewed him for an hour that is most memorable.   The one question I gave priority to was this one: "Do you have any idea how many times you have signed your name in your lifetime?"
He smiled and said, "Well not sure, but my long-time secretary who retied a couple of years ago estimated that I had signed my name 4,000,000 times." That didn't include banquets, golf courses, FBO's and restaurants.
Arnie was golf's greatest ambassador.