Jump To Top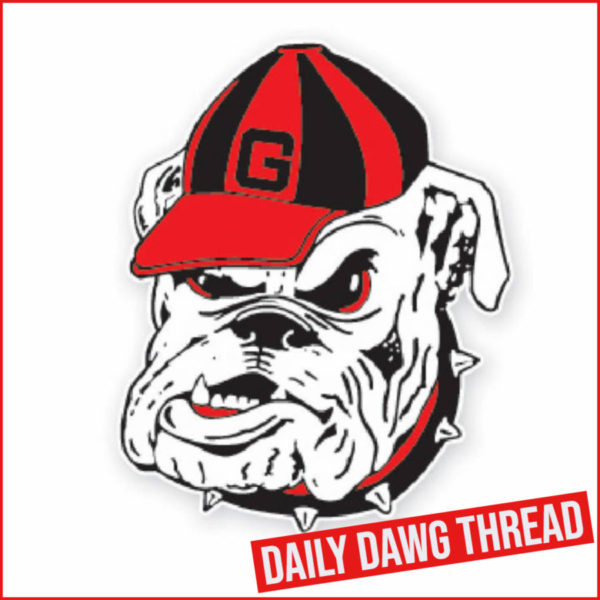 Video/Transcript: Carson Beck and Brock Vandagriff Interviews – April 04, 2023
On how he has grown mentally over the past year…
"A big part of that is reps, experience and getting into games. Last year was really big for me. Stetson had a great year and went out on top, which was awesome, but he did really well in some games. We got up big, I got to get some experience in a few of those games. The biggest thing, I would say, is having the experience and continuing to grow on that with reps and the more practices that we get."
On the new transfer receivers…
"They work really hard. Our offense is kind of complex in certain ways, but they are catching up fast and they do a lot of extra stuff to try and catch up and start to fit in. They go out there and they are working hard, and they have been making plays all spring."
On Coach Bobo's impact…
"Having him as our coordinator has been really good. Obviously, him playing the position of quarterback and playing it here, he knows what we are going through. He connects and relates to us on that level because he has done it before. He is really positive and does a really good job with the offense, rallying guys and getting guys ready for practice. I am really excited to keep working with him and see how it goes."
On where he thinks he is from a decision-making standpoint…
"When it comes to decision-making, it comes down to just being consistent. You have to try to stay the same and just be consistent during practice. Coach Bobo always tells us that when things go wrong, you can't turn it into a catastrophe. I think that's something that I've been getting better at, which is making sure I stay the same consistency-wise."
On what it's been like having Coach Bobo around…
"Coach Bobo is pretty intense. On the first day he came into the quarterback's room and said, 'I'm going to coach you guys hard, and I hope you guys are open to that.' We didn't really have a choice on if we would be okay with that or not, so we just said, 'yes sir'. It's been really good, the way he's been coaching us, he has a reason for everything he does, and his meetings always go well."
On how his mindset has changed now that he is able to compete for the starting quarterback position…
"My mindset hasn't ever changed. Everybody is going to say that they have belief and trust in themselves. I base a lot of my life on my faith, and I believe that God has a plan for me regardless of where I'm at or what I'm doing. It's just never changed, I believe God has a plan for me, and I'm going to be here every day, do my job, and try to control the controllable."
---
MGolf: Dawgs finish fifth in Calusa Cup
The University of Georgia men's golf team carded a 1-over-par 289 on Tuesday to finish tied for fifth in the team standings following the final round of the Calusa Cup at Calusa Pines Golf Club.
No. 4 North Carolina earned the team title with a three-round total of 4-under-par 860 (284-292-284), while Wake Forest finished second at 6-over-par 870 (281-298-291) and second-ranked Arizona State finished third at 7-over-par 871 (292-295-284). The Bulldogs jumped one spot in the team standings in the final round to finish tied for fifth at 21-over-par 885 (298-298-289). North Carolina's Ryan Burnett claimed individual medalist honors with a 54-hole score of 5-under-par 211 (68-71-72).
Senior Connor Creasy paced the Bulldogs with a final round of 3-under-par 69. He was followed by sophomore Buck Brumlow who carded a round of 1-under-par 71 and sophomore Maxwell Ford who shot 2-over-par 74. The Bulldogs were rounded out by junior Caleb Manuel who tallied a 3-over-par 75 and senior Ben van Wyk who carded a 4-over-par 76.
Creasy led Georgia with a 54-hole score of 3-over-par 219 (76-74-69) to finish tied for ninth. Brumlow and Ford both finished tied for 13th at 4-over-par 220, while Manuel finished tied for 32nd at 12-over-par 228 (77-76-75) and van Wyk finished tied for 34th at 13-over-par 229 (79-74-76).
The Bulldogs return to action on April 16 (Sunday) when they host the Classic City One Day at the University of Georgia Golf Course.
---
G-Day ticket purchase link. Tickets go on sale at 9 AM.

G-Day is Georgia football's annual spring game and a great opportunity for Bulldawg fans of all ages to come together and cheer on the team. G-Day tickets are now available, so don't miss your chance to experience the excitement firsthand! Get your tickets today and join this special event. Go Dawgs!
Tickets for the G-Day Game will go on sale to the general public on Wed., April 5 at 9 a.m. Tickets are $5 each and will be delivered electronically via mobile delivery. Tickets for UGA students are free of charge, and students may request tickets beginning on April 3. To purchase tickets, click here.
Sanford Stadium gates will open at 1 p.m., with the annual Georgia Football Alumni Game to kick off at 1:15 p.m. The Dawg Walk for the 2023 Bulldogs will take place at 2:45 p.m. at the Baxter Street extension and continuing through the Tate Center plaza.
Due to construction on the South Side of Sanford Stadium, only gates 1,2,3,4,4A, and 5 will be open for fans. Seating will be limited to the West, East, and North stands only. The clear bag policy is in effect, with fans permitted to bring in one clear unopened bottle of water.
Parking will be available on a first-come, first-served basis throughout campus, with the exception of Tate Center Deck, Reed Hall, Psychology-Journalism, Railroad, East Campus Road, and Stem Deck parking lots. Parking is free and will open at 7 a.m. day of the game.
Complimentary shuttle service will be available starting at 12:30 p.m. from the East Campus Parking Deck. Shuttles will run until two hours after the conclusion of the spring game. Campus opens at 7 a.m. for tailgating with all normal game day tailgating procedures in place.
All G-Day related information is available on the following page: CLICK HERE.
G-Day Information
Date: April 15, 2023
Time: 4 p.m.
Television: ESPN2
Gates Open: 1 p.m.
Alumni Game: 1:15 pm.
Dawg Walk: 2:45 p.m.; will begin at Baxter Street extension and proceed though the Tate Student Center Plaza
Entry Gates: 1,2,3,4,4A, and 5 ONLY
Kickoff: 4 p.m.
Tickets: Mobile tickets for general public go on sale at 9 a.m., April 5 via www.georgiadogs.com
Ticket prices: $5 for general public; free for UGA students (students can request beginning April 3)
Parking: Campus lots are free and open to general public beginning at 7 a.m. on April 15
(Only lots not available to general public are Tate Center Deck, Reed Hall, Psychology-Journalism, Railroad, East Campus Road, and Stem Deck)
Tailgating: Tailgating is permitted, beginning at 7 a.m. on April 15
Clear Bag policy is in effect: Fans are permitted to bring one unopened bottle of water
---
Track and Field: UGA's 4X400 relay team named USTFCCCA Male Athletes of the Week
The Georgia men's 4×400-meter relay team has been named the U.S. Track & Field and Cross Country Coaches Association (USTFCCCA) National Male Athletes of the Week following the unit's performance at the Texas Relays.
Elija Godwin, Matthew Boling, Caleb Cavanaugh and Will Sumner combined to set the Relays meet record with a school record time of 2:58.82. This finish gave the Bulldogs the No. 2 all-time collegiate performer/performance honors and the current world leader for 2023.
The previous meet record was 3:00.23 by NC A&T from 2021 while the former school record was 3:02.10 from 2022, which was a relay that Boling, Cavanaugh and Godwin all ran legs on. This was not Boling and Godwin's first race of the day as they were a part of the Bulldog 4x200m relay squad that combined to set another meet record to become the No. 3 all-time collegiate performer with the No. 6 all-time collegiate performance thanks to a 1:20.22.
Up Next: The Bulldogs are slated to play host to their one home meet of 2023 with the Spec Towns & Torrin Lawrence Invitational in Athens Thursday through Saturday.
---
Former UGA strength and conditioning director Dave Van Halanger passed away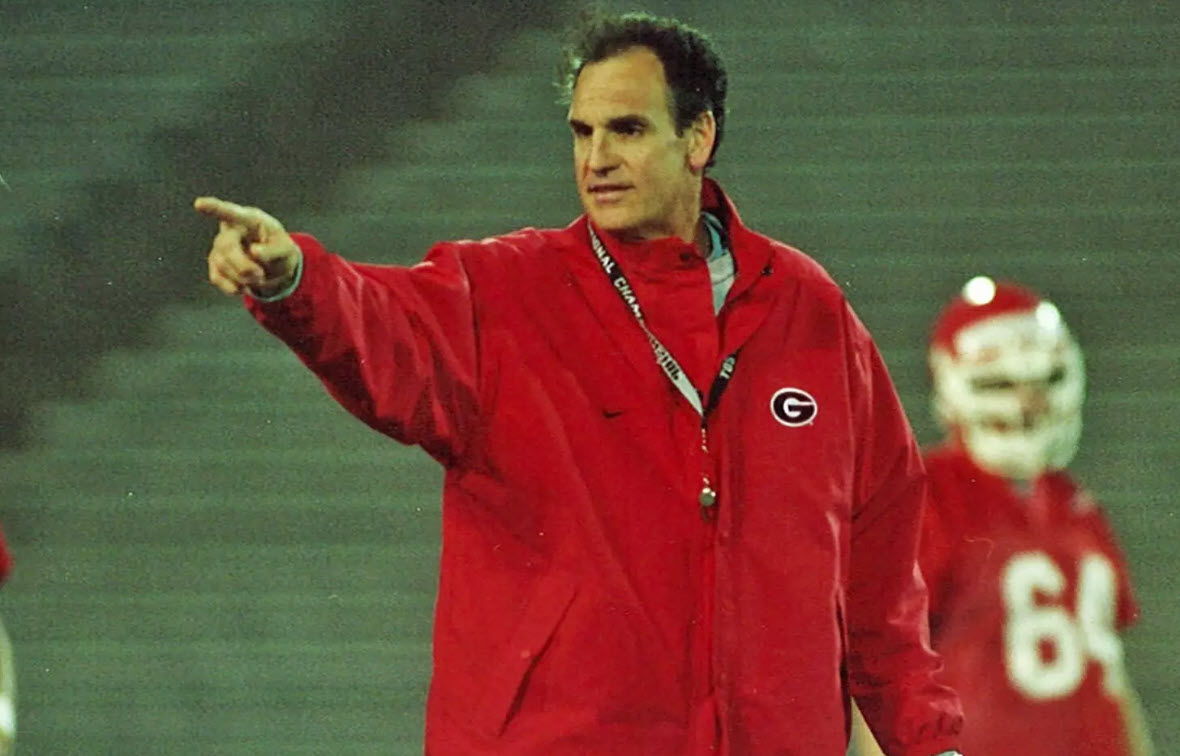 Former University of Georgia football strength and conditioning director Dave Van Halanger passed away suddenly this past Sunday in Dallas.
Van Halanger, 69, came to UGA with Mark Richt from Florida State as director of strength and conditioning in December of 2000. He served the Bulldogs in that role through the 2010 season as Georgia captured SEC Championships in 2002 and 2005. The 2002 SEC title was Georgia's first in 20 years, and the Bulldogs capped that season with a win over Florida State in the Sugar Bowl. Along with the SEC titles, Georgia finished in the top 10 six times. After the 2010 season, he remained on staff in an administrative role through the 2014 season, including as director of player welfare.
He had a tremendously positive influence on countless student-athletes during their collegiate careers and beyond. He was instrumental in setting up the Paul Oliver Network at UGA, which helped former players adjust to life after football. He worked with community mentors, ran the program's character education program as well as assisted with football clinics, and served as a liaison to NFL teams. His work ethic and enthusiasm inspired his fellow coaches and staff.
From 1983-2000, Van Halanger was the head strength coach for the Seminoles under Bobby Bowden. FSU won two national championships and was a fixture in the top five final rankings during this time.
A former offensive lineman and team captain for Bowden at West Virginia, Van Halanger's pro career was cut short due to injury. He became WVA's first strength coach for all sports and then joined Bowden at FSU in 1983. He was named national strength coach of the year in 1993 and 1999. He was inducted into the strength coaches Hall of Fame in 2003, and on his plaque, it credited much of his success to his ability to instill a passion for greatness. In 2015, he left Georgia and began working with the Fellowship of Christian Athletes program in Dallas.
Van Halanger is survived by his wife, Michele, and adult children Danielle, Michael, Matthew, Julie, and Katelyn.
---
Jump To Comments