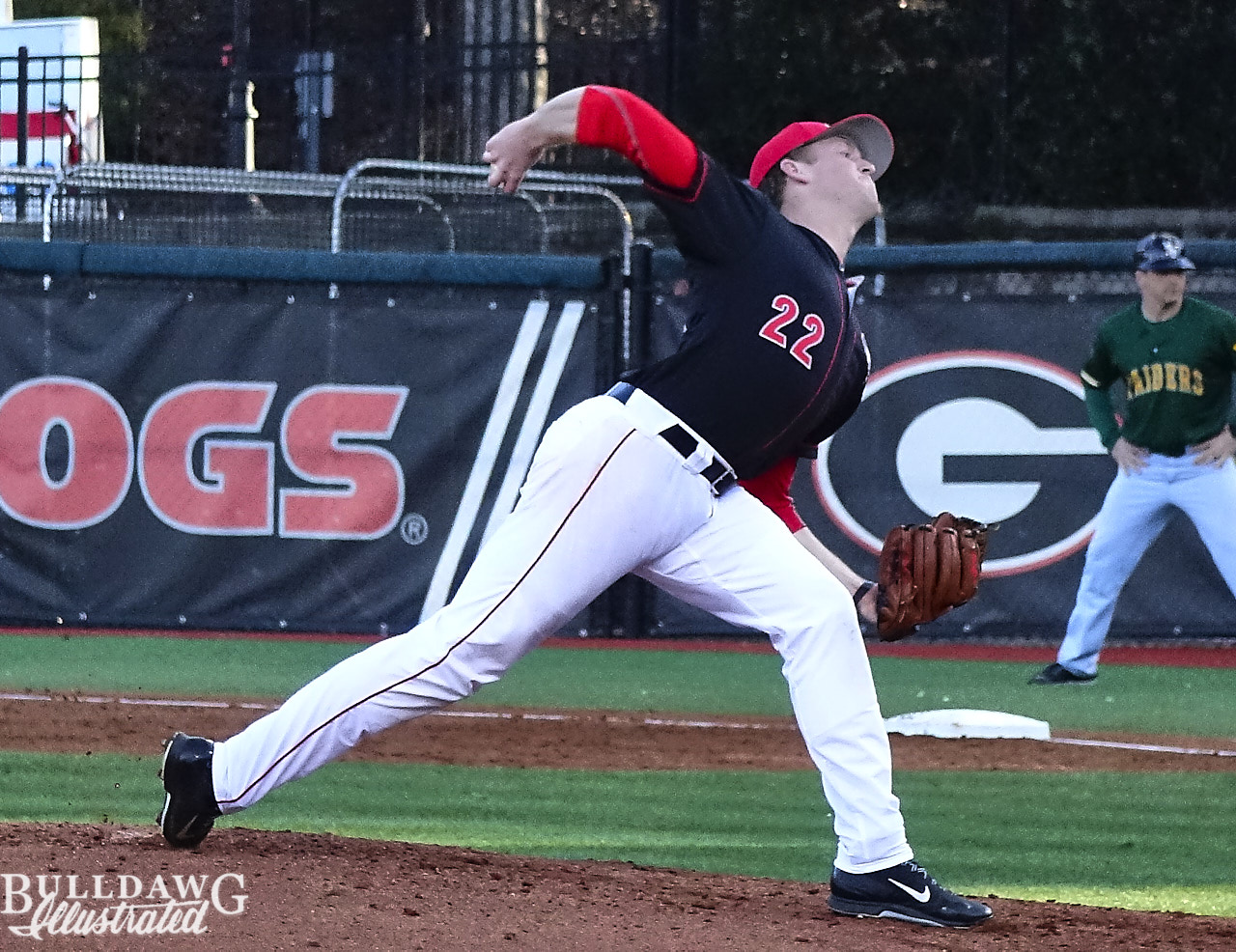 A handful of Georgia Bulldogs along with members of the most recent recruiting class are turning their attention to the 2016 MLB draft, slated for June 9-11.


Annually, the Bulldogs have a handful of players and signees who will have a decision to make regarding their baseball future. Georgia has a string of 43 straight seasons with a least one player signing a professional contract. In 2015, seven Bulldogs were drafted and began their professional career.


Georgia junior right-hander Robert Tyler is ranked No. 25 among the top 100 prospects for the draft, according to MLB.com. Tyler was a strong Bulldog commitment out of Crisp County High School in Cordele in 2013 when the Baltimore Orioles drafted him in the 28th round. After three seasons at Georgia, the 6-4, 226-pounder now is projected to be a first-round selection. Tyler went 3-5 with a 4.10 ERA in 14 starts for the Bulldogs in 2016, registering 89 strikeouts in 74.2 innings. In his career, he is 10-10 with a 3.62 ERA and 182 strikeouts in 179 innings. The last Bulldog pitcher to be selected in the first round was right-hander Josh Fields in 2008, 20th overall to Seattle. Currently, Fields pitches in the Houston Astros organization.


Offensively, Georgia's highest rated professional prospect for the 2016 MLB draft is junior outfielder and three-year starter Stephen Wrenn. A native of Marietta and product of Walton High School, the 6-2, 185-pound right-handed hitter is projected to go in the first three to five rounds as the No. 132 player on the MLB.com list. Wrenn was a 28th round selection of the Atlanta Braves in 2013, and like Tyler, has developed during his three seasons of wearing the red and black. He has started 162 games in centerfield for the Bulldogs and posted a .292 career batting average with 13 doubles, eight triples, 13 home runs, 74 RBI and 56 stolen bases. He has tallied 463 putouts, 10 assists and only three errors for a career fielding percentage of .994.


The first round of the draft will be televised live on MLB Network starting Thursday at 7 p.m. The first night will feature the first two rounds, and the supplemental rounds that follow. The second day of the draft starts at 1 p.m. on Friday and will cover rounds three-10, and Saturday's final day will begin at noon and will include rounds 11-40. All the selections can be followed on MLB.com. The signing deadline for underclassmen and high school seniors selected in8 the First-Year Player draft is July 15.