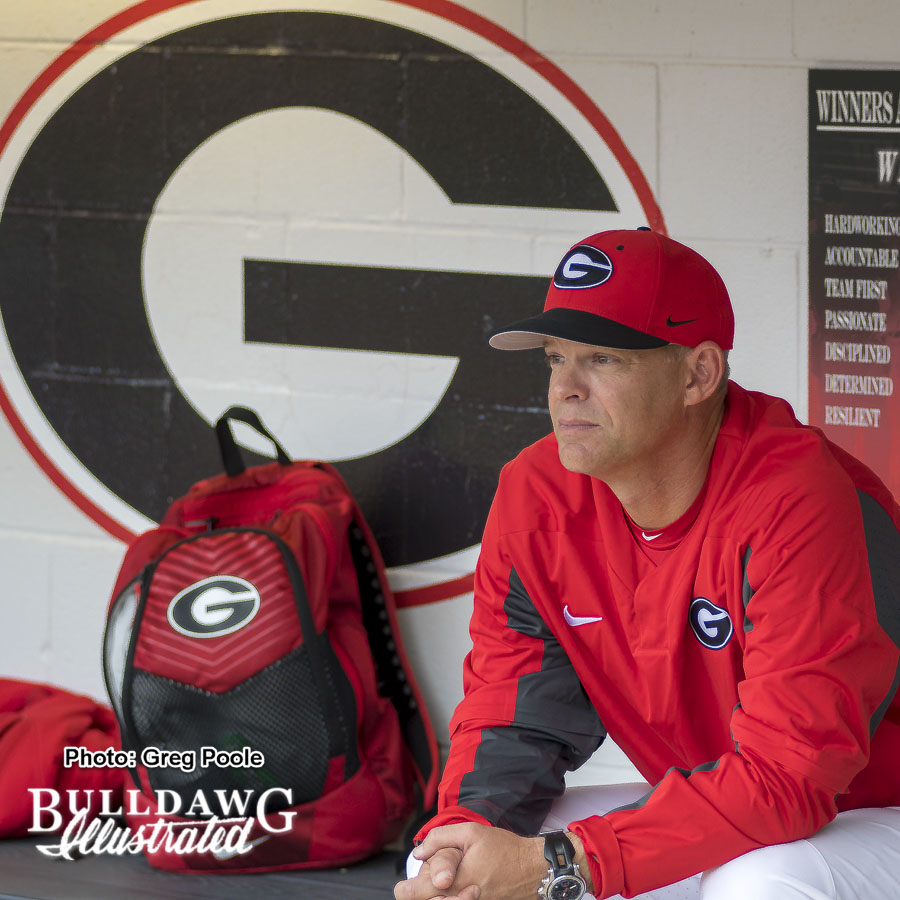 Han Vance on Georgia baseball: Spotlights shifting solidly to the diamond for many, as mid-March is the start of SEC league play. UGA opens at BAMA March 16th-18th.
Oh how horridly often "Overtime in Atlanta" will be mentioned by the guys calling the game. I imagine beer bloated fans gloating in the stands, even those on both sides, watching on a screen or listening on the radio. Talking about the great game. One thing I always enjoyed about going to the old ballpark was talking some college football over a hot dog, but that loss shall sadly sting some forever. Even minor payback is beneficial.
Lately, the Sunday baseball games have been getting moved up and into Saturday doubleheaders, to prevent possible weather delays at the last-of-the-weekend series. These back-to-back games offer viewing opportunity options over a seriously long day of NCAA baseball on a given Saturday in Athens. Conversely, they clearly inconvenience fans planning to watch the Dawgs on an early winter Sunday afternoon.
A la men's basketball, the conference as a whole is at an all-time high, in terms of the number of quality teams. Unlike basketball – the hoops league shined this season, while Georgia looked shiny on a 10-2 start then faltered and saw their head coach fired – baseball has been regularly dominated nationally by the SEC for years, on and off. Florida won it all just last season, their first baseball title to add to basketball and football riches. Rich ol' Georgia must keep up with the Joneses.
Speaking of fired, honestly, Coach Scott Stricklin is on the hot seat at all times this year. Five years and no winning seasons hardly validates Greg McGarity's key hire pre-Kirby, after the successful Perno era ended. McGarity may be coming into a firing mood, with Smart pacing the athletic department's by far biggest sport to an SEC championship and national runner-up ranking. The A.D. looks good there. Mark Fox fell on a sword, too, men's basketball actively speaking to candidates with far better resumes than Fox ever had.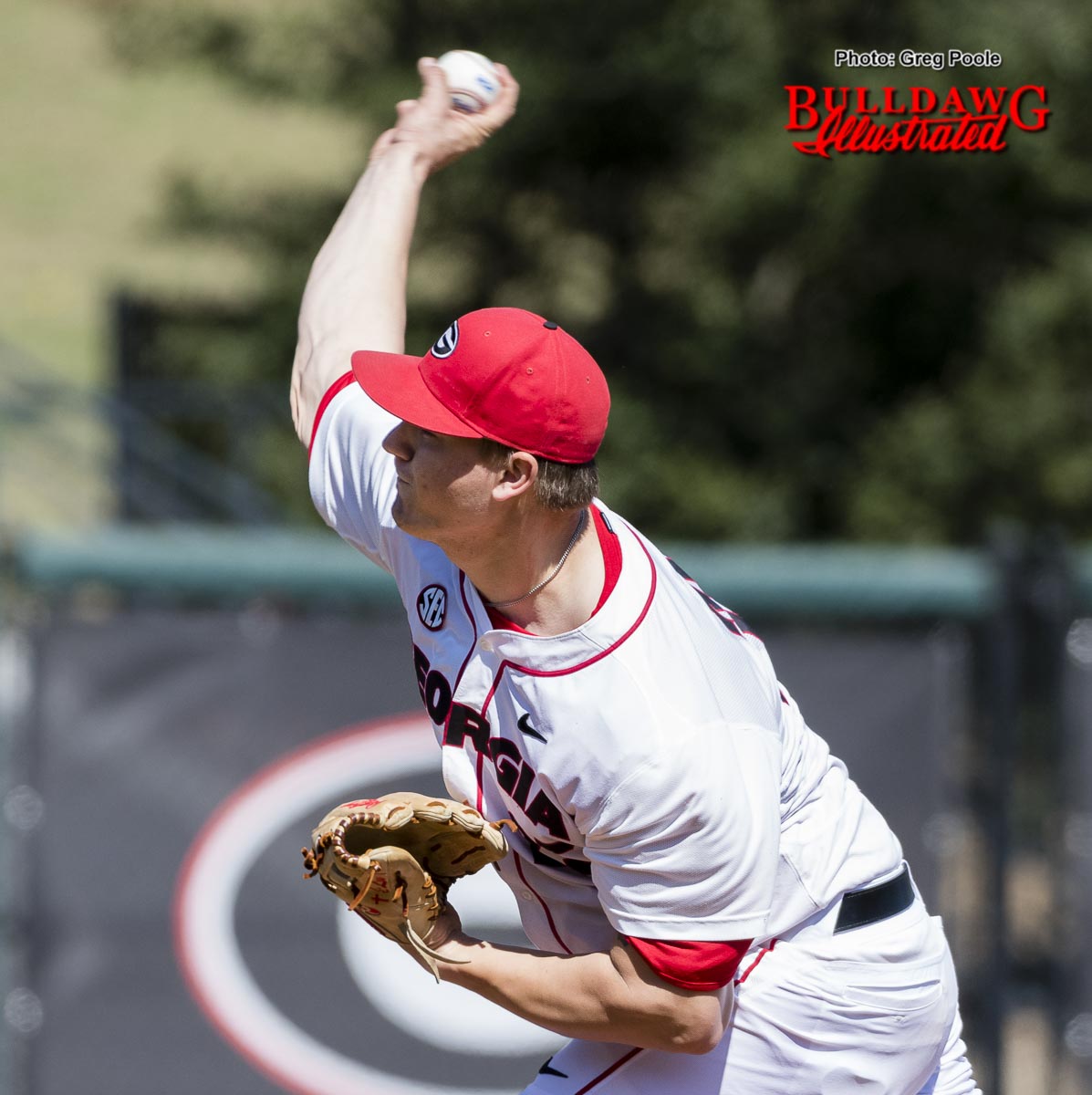 At 11-5, the Diamond Dawgs (9-1 at home) look to be on pace for a decent season, finally, but that 10-2 in basketball should be a harbinger of what could happen to all involved with or interested in the team. A sporting season swings so suddenly, and Georgia is coming off a four-game winning stretch, including a sweep of Toledo. The SEC has no Toledos.
When the team took to the Holy City for an extended stay, swatting in around ten runs per at the time, they were embarrassed in a shutdown sweep by the College of Charleston and a should-not-have-happened late loss at Charleston Southern (rematch March 27th) – again, an inferior in size program. Alarms started to sound: WARNING, WARNING…
The bats responded, the middle of the lineup simply must hit for Georgia to do well this season. Already obtaining national and SEC player of the week accolades, Keegan McGovern consistently bats around .400 to lead the way. While the production, especially at home so far, of Cam Shepherd and Michael Curry, complete the key power trio. Schunk is a hit or two every game guy and Sasser is nicknamed "The Assassinator", so there are a few other solid options with the stick.
As league play looms, pitching becomes even more of an emphasis than run production. Generally, a division will occur between the all-important weekend pitching and the lesser, usually younger weekday guys getting their shots. In that regard, midweek scores can be a little misleading at times, as teams sometimes struggle to slog through while resting the arms of their aces. Winning the weekend series matters most.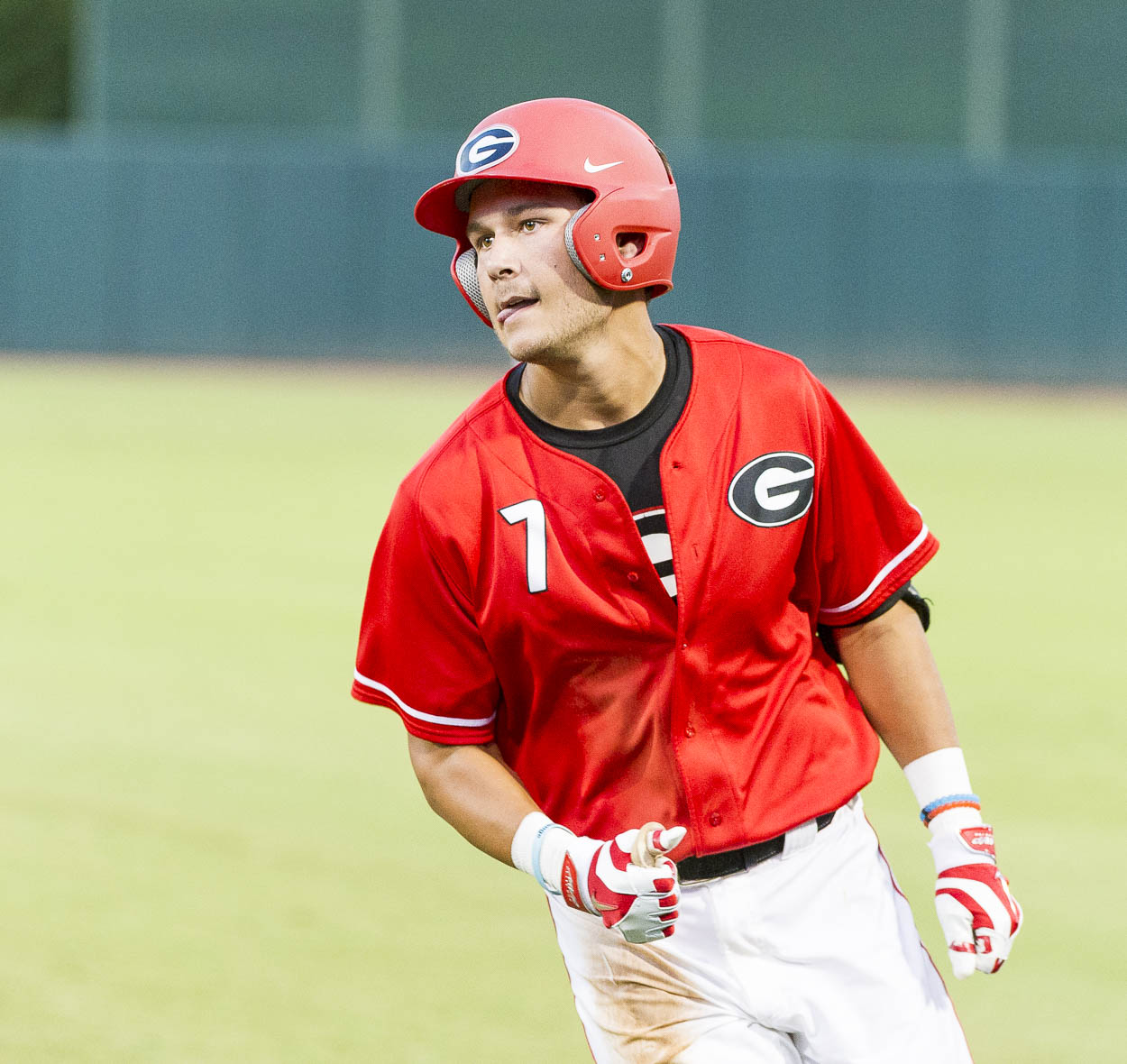 Bookending BAMA, Georgia hosts in-state teams Kennesaw State on Tuesday, March 13th and Georgia State Tuesday, March 20th. The earlier Georgia State game was canceled due to weather concerns, while the Diamond Dawgs exploded at Kennesaw State in Cobb County back on February 21. I look forward to seeing a game at State, in my hometown of Atlanta. Throughout the long season, one thing I will keep an eye on is how Georgia does in-state, there are lots of such games being played and the Flagship must control Georgia. So far, so good as Georgia took a series 2-1 over Georgia Southern and are 3-1 versus the state overall.
As bad as basketball went in the end and overall compared to hopes and expectations, the Tech rivalry was won by the Dawgs again. Throw in the perfect Saturday afternoon I spent with family under the Midtown ATL skyline as Kirby got his first win over the Jackets, and The Sweep is still available. The Sweep is a winning mark in baseball, football and men's basketball over the big in-state rivals of North Avenue.
If Georgia can get it hammering in the meetings with Kennesaw and Georgia State and pull a 2-of-3 series victory over the Tide, suddenly the rose blooms and the season looks full of luster. Dropping an opening SEC series, or say slipping to .500 in-state this early, with Tech still out there, with baseball-rich program South Carolina coming to town the following weekend, and alarms would again sound. Here's hoping for victory bells, instead.