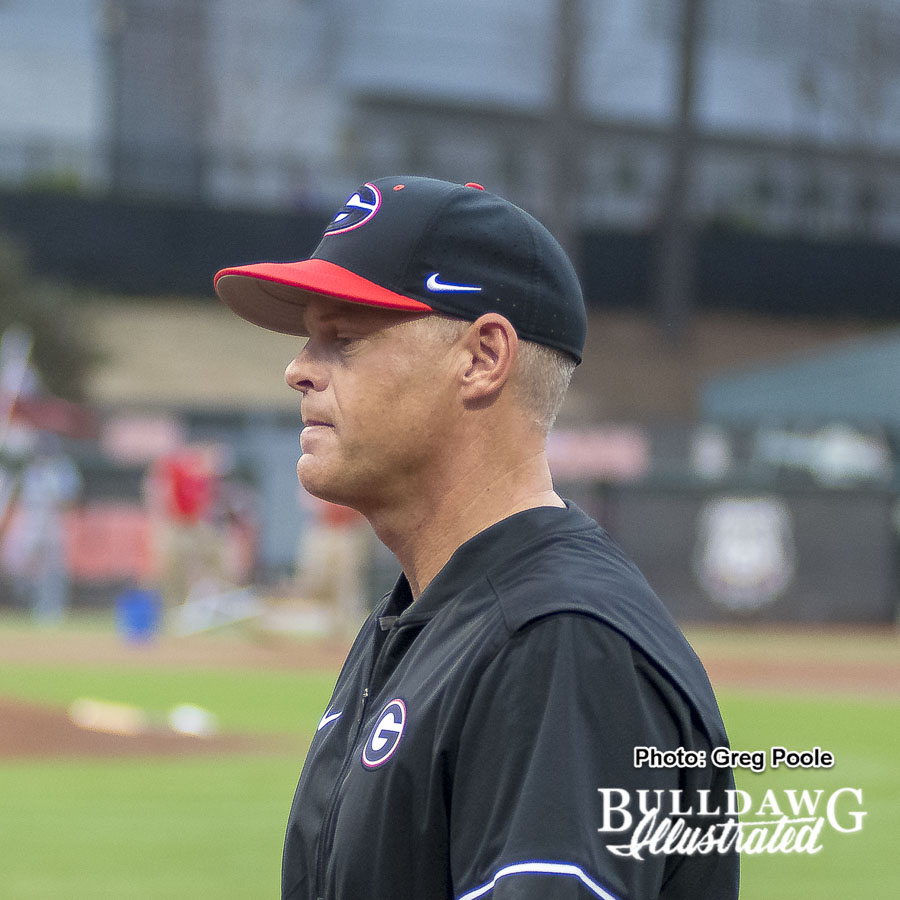 The University of Georgia makes its debut at No. 9 in the D1Baseball.com Preseason Top 25 poll, it was announced Monday.
"This year, the expectations I think from the outside are a little bit higher but that really doesn't change what we think on the inside," said Georgia's Ike Cousins head baseball coach Scott Stricklin. "We still have work to do. We're not a finished product. We got a very talented bunch; and we've got a veteran bunch…a bunch of guys that have played from day one and now they're juniors and seniors. That's nice to have as a coach because these guys know what to do."
Georgia welcomes back 25 returning lettermen from a squad that posted a 39-21 mark including 18-12 in the SEC a year ago. The Bulldogs were a national No. 8 seed and played host to an NCAA Regional where they reached the final to cap their finest season in a decade. Stricklin is in his sixth year with the Bulldogs.
The D1Baseball.com preseason poll features eight Southeastern Conference teams including five inside the top 10: Vanderbilt (#1), LSU (#2), Florida (#6), GEORGIA (#9), Ole Miss (#10), Miss. State (#14), Arkansas (#16) and Auburn (#22). In a related note, Georgia has appeared in the top 25 preseason rankings of both Collegiate Baseball and Perfect Game.
Georgia resumes full squad workouts on Jan. 25 with the season opening series starting on Feb. 15 with a three-game set at Foley Field against Dayton. Information on 1st Pitch Banquet tickets and season tickets can be found below:
1st Pitch Banquet Tickets On Sale
Tickets are now on sale to attend the University of Georgia's 1st Pitch Banquet in the Sanford Stadium West End Zone Lounge on Saturday, Feb. 9 featuring Bulldog great and Cincinnati Reds catcher Kyle Farmer and the 2019 Georgia baseball team. The highlights of the dinner event include hearing from Farmer, meeting the 2019 Georgia Bulldogs and coaching staff plus a silent and live auction. Space is limited, and the deadline to reserve your seat(s) or table is Feb. 4. Fans can reserve their spot(s) for the banquet with online registration. Follow this link:
Season Tickets On Sale
Season tickets for 2019 continue to be one of the best deals around for baseball fans. The Georgia Bulldog Club operates the Georgia Baseball Fund (GBF), which serves as the priority-seating program for Georgia Baseball. GBF donors are eligible to receive exclusive benefits including renewable season tickets, reserved parking, first priority for Georgia Baseball postseason tickets, and more. To learn more about the GBF, call The Georgia Bulldog Club toll-free at (877) 423-2947 or review the GBF brochure at the following link:  http://thegeorgiabulldogclub.com/georgia-baseball-fund