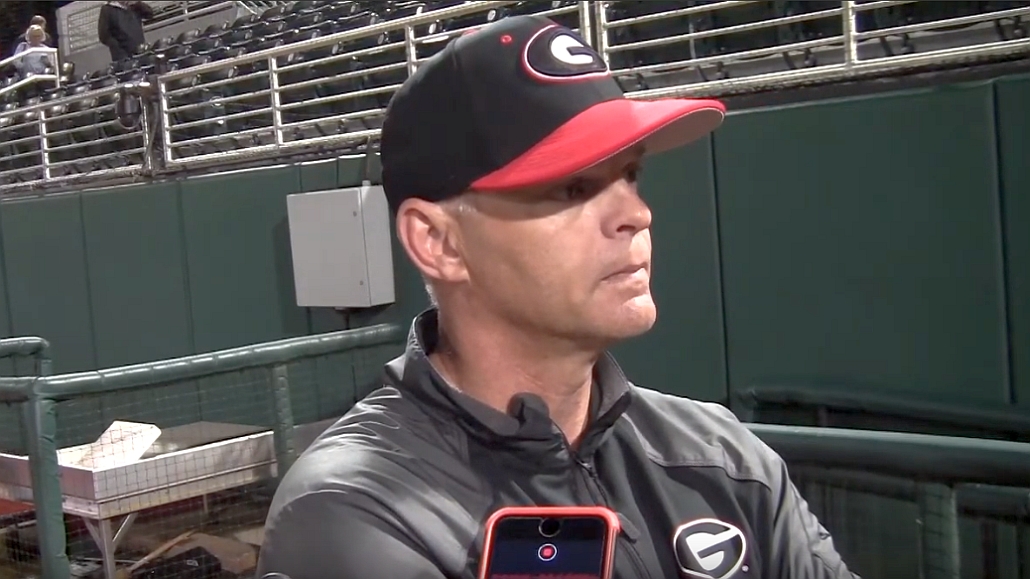 After the UGA baseball team took Kennesaw State to the woodshed, 15-1, on Tuesday evening at Foley Field, Bulldogs' head coach Scott Sticklin shares his thoughts about the game and the win.
Coach Stricklin on bouncing back from Sunday's loss:
"I think we just needed to get our focus back. I didn't think we played particularly well on Sunday. We were a little sloppy so I thought we cleaned that up really well tonight. Garrett Brown gave us a great start. That was the key to getting this win tonight. We needed a good start out of Garrett Brown and then just the top of the order, Ben Anderson, Cam Shepherd, and Tucker Bradley, those three guys really set the tone in the first inning. We put up a big number [of runs]. I think we pitched well and it was good to see everyone contribute."
The Diamond Dogs are back in action this weekend with a three-game series versus in-state rival Georgia Tech. Game one is on Friday at 5 p.m. ET at Foley Field in Athens. Game two will be on Saturday at 2 p.m. ET in Atlanta, and game three will be on Sunday at Coolray Field in Lawrenceville, GA also at 2 p.m. ET.