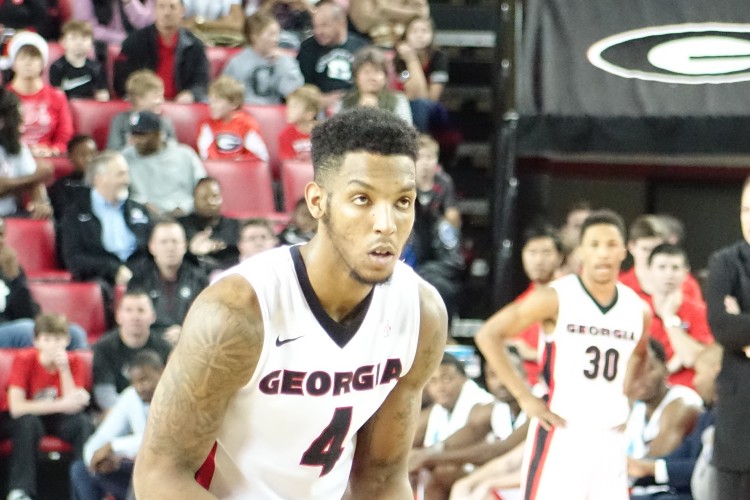 Welcome to the Bulldawg Illustrated Hoops Report. It's like picking cards from a conman on the street. The longer you stay the worse it gets. And that's exactly what happened to our Dawgs Saturday night in Gainesville.
After a hard fought comeback to shave the lead from 15 to seven at the break, the refs determined to put in the fix. They called five team fouls on UGA before the first media timeout. Btw, Florida had zero. It was so bad that when the fouls were 10-5, the announcers made an idiotic comment that things had evened up at that point. No it hadn't. UF was in the double bonus before the ten minute mark and the Dawgs weren't even shooting a one and one. That's not even. This also led to a technical foul on Mark Fox because he had seen enough. However, let's put some fault on the Dawgs as well. We shot 35% from the floor and 17% from three. That won't get it done on the road many times. It won't get it done in Gainesville ever. Now we have Mizzou coming in. We have to avoid the upset here for psychological reasons. We've have to go ahead and put the first SEC win on the board and right the ship. But before we get into Mizzou, let's review what happened on Saturday.
After watching the bad calls and home cooking, I maintain the Dawgs are a better team than UF and I sure hope we meet in the SEC or NCAA Tourney to prove it. Unfortunately, we dug ourselves an early hole and momentum swung to the home team. We fought really hard and got back in the game. But their crowd and biased refs were too much to overcome. Oh, and let's be honest about home cooking. UF has gotten it for years. Kentucky, Duke, and UNC get it as well. Success gives you that. However, do the Gators deserve it right now coming off of a losing season with a first year coach that was at La Tech last season? That's not a knock on the coach at all. A lot of people say the guy is a home run hire. I just think the coach has to prove something before the team gets every call. As far as the Dawgs, we got 54 from Yante Maten, Charles Mann, J.J, Frazier, and Kenny Gaines. We got eight from Derek Ogbeide off the bench. We got one from everyone else. If you take Ogbeide out of the equation, the bench was 0-10 from the floor. That's not going to get it done. We did have 14 TOs which is too many. However, for a team that traps as much as UF, we did a decent job of handling the ball. Our issue was we didn't make them pay enough when we broke the press. Bad shots and bad calls did us in. Again though, I really think we're better than UF. It's the first time I've said that since 2003, but I believe it to be true.
Three years ago, Mizzou joined the SEC and hammered the Dawgs as a top 25 team in their first SEC clash. The following year the Dawgs snapped their NCAA leading home win streak at 25. That began what is now a three game win streak for the Dawgs as the Tigers come to town looking for answers. They don't have the talent they use to have. But this is the SEC and anything can happen. So it's imperative to win at home.The Dawgs need a big crowd. These guys are good and getting better each night. They also play hard. We need our Four Horsemen to get their 55-60 points a game and the bench needs contribute another 15 each night. If we do that and play good defense, the wins will come. So let's pack the place and get loud. Just get to 1-1 in conference and go from there. And also, Go Dawgs!