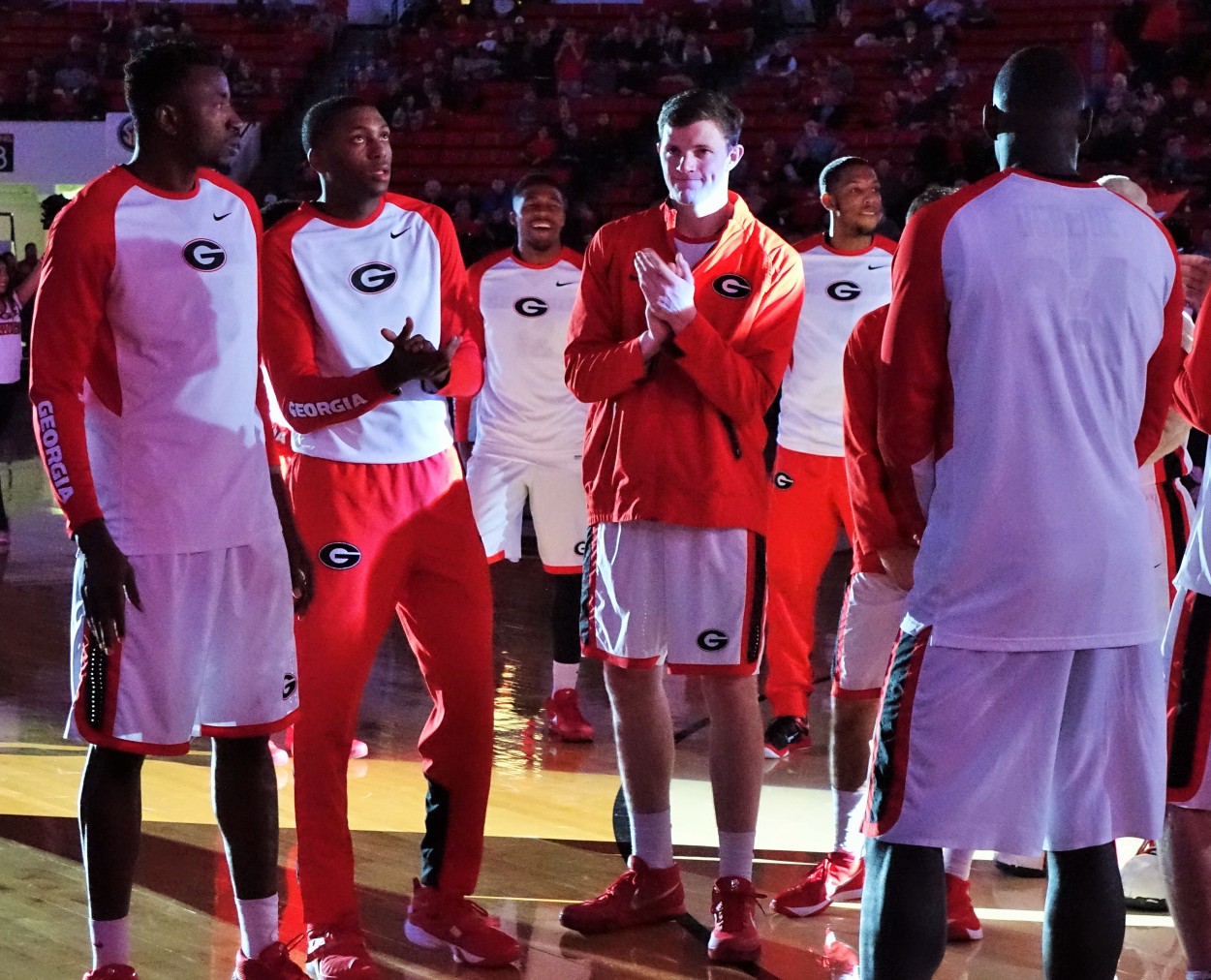 Welcome to the Bulldawg Illustrated Hoops Report. It's like finding funny money on the street and getting arrested by the FBI for counterfeiting. Just like last Saturday, things looked good for the Dawgs on the road. But Yante Maten fouling out and poor free throw shooting down the stretch turned our great effort to a disappointing 72-71 loss vs Ole Miss on a drive by Stefan Moody with 3.8 seconds left. Now we have a much improved Tennessee team coming into Athens for a Wednesday night game that is now bordering upon a must win. UT is only 8-7. But their most impressive win was a 14 thumping of the Gators and the game was really never that close. But before we discuss UT, let's look back on the nightmare that was Ole Miss.


Just like February of 2013, our trip to Oxford was a heartbreaker. This time the refs didn't job us like in '13 when they called the ridiculous foul on Kenny Gaines' inadvertent elbow. This time, we killed ourselves. I'm not going to rehash much of this. If we hit our FTs, we win. I think we went 12-23 in the second half at the stripe. And it wasn't one guy. We had four guys miss two or three FTs each down the stretch. Outside of that, we played a really good game and looked like a tournament team. However, weaknesses get exposed on the road and our FT shooting stood out like Janet Jackson's wardrobe malfunction. Enough said about that disaster. Onto the Vols.

The Dawgs next two games are at home. One vs a mediocre UT team and the other against the 15th rated team in all the land. So since we sit at 1-2 in SEC play, we must win one of the next two games. Not many bubble teams can afford to lose more than two conference games at home and still make the tourney. Winning both would be major gravy. However, logic says beating UT is the path of least resistance. And let's face it, you can't win them both if you don't win the first one. That means this two game homestand is pivotal in determining the our post-season fate.

So Wednesday night is critical. We're playing a longtime rival with a new coach. Rick Barnes has been around and he knows how to win. So nothing's going to be easy. But crowd support is needed! The holidays are over and it's time to get down to business. If you're free Wednesday, roll on down to The Steg. The Dawgs need your support. This is a really good team that can make some noise in the postseason. However, odd as it may sound, I think getting in will be tougher than pulling some upsets because we're still lacking the confidence and ability to consistently finish games. Once that is taken care of, look out. It's starts Wednesday. That is the first day of the rest of our lives. Let's get loud. Let's show support! And let's Go Dawgs!!!


---
---