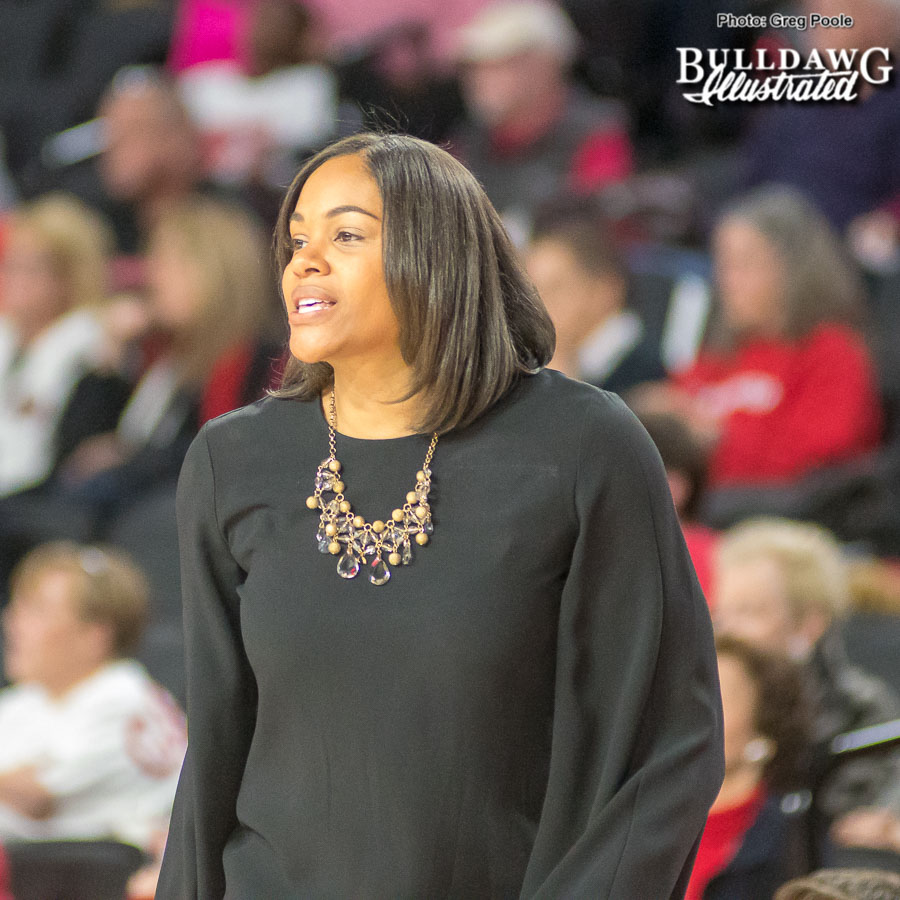 ATHENS, Ga. — Joni Taylor, who has guided the Georgia Lady Bulldogs basketball team to a 22-5 record this season, has been named one of 10 semifinalists for the 2018 Werner Ladder Naismith Women's College Coach of the Year honor. 
Joining Taylor on the prestigious list are Karen Aston (Texas), Geno Auriemma (Connecticut), Kelly Graves (Oregon), Muffet McGraw (Notre Dame), Kim Mulkey (Baylor), Robin Pingeton (Missouri), Vic Schaefer (Mississippi State), Jeff Walz (Louisville) and Amy Williams (Nebraska).
From this list, the Naismith Awards master voting academy will select the four finalists, to be announced on March 14, with the winner named on March 31. Fans will be able to support their favorite coach by visiting naismithtrophy.com/vote between March 19-30 to cast their ballot. The fan vote accounts for five percent of the overall final vote.
"To look at the other names on this list and see mine among that group is truly humbling," Taylor said. "I have an unbelievable support system here at the University of Georgia — from our administration to our assistant coaches and the support staff. Our team has had a good year, and this is not possible without a commitment from our student-athletes and the support of everyone involved with our program. I want to thank the Atlanta Tipoff Club and those associated with the Werner Ladder Naismith Award for all they do for our sport." 
Taylor's team currently sits in a three-way tie for third-place in the SEC standings. The Lady Bulldogs were picked eighth in the league's preseason poll, marking a three-year trend under Coach Taylor. In her first year as head coach, Georgia was picked ninth and finished sixth (one game out of fourth). Then, in her second season, the team was picked 12th and finished eighth.
This year's squad took just 18 games to match last season's win total. The turnaround from 16-15 to 22-5 is one of the biggest in school history and the best since Hall of Fame Coach Andy Landers' first season at the helm of the program.
Under Taylor's leadership, senior Mackenzie Engram and junior Caliya Robinson have developed into two of the top players in the SEC. Although Engram and Robinson lead the Lady Bulldogs in both scoring and rebounding, Georgia has also relied on newcomers who make up three of the team's top-5 scorers.
Georgia plays at Alabama this Thursday at 8 p.m. ET, before hosting Florida at noon ET Sunday at Stegeman Coliseum.