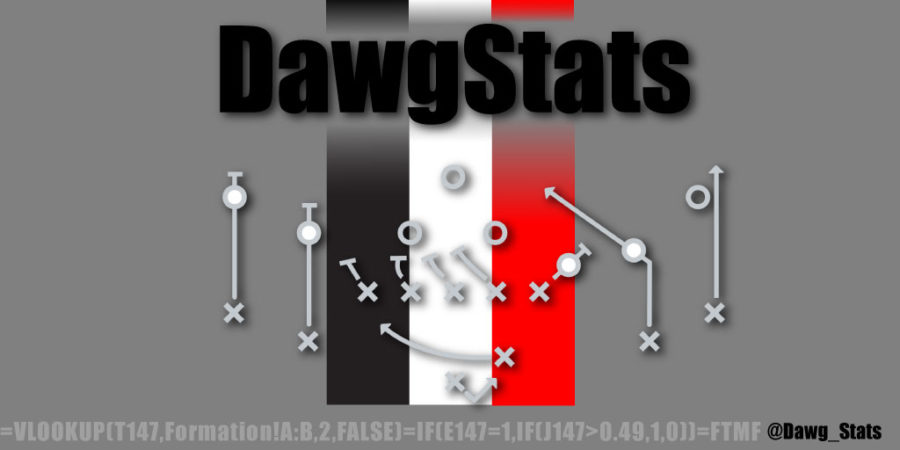 Both  Florida and Auburn headed into the meat of conference play with a suspect offense on early downs.  Both Tigers and Gators were average on 1st and 2nd downs with success rates hovering the national average of 41%, but, were able to sustain drives and convert third downs.
Gators got past the Tigers but did so in a sloppy game that was close until an 80 yard run by Perine.  UF didn't fare as well in Death Valley, as LSU pulled away early in 2nd half.  Auburn, while made a respectable showing in Baton Rouge, still fell out of contention in SEC West after losing. 
UGA used a similar script to beat the Gators at their own game.  UGA had very poor success rates on 1st and 2nd downs but dominated on 3rd. UGA ran it 27 times on 1st and 2nd downs succeeding on just 31% of those plays.  Overall Rush Success Rate for the game was 35%.  
Jake Fromm had 11 pass attempts on 1st, with only a 36% SR, and 2nd down passing was even lower at 33%.  Banking on 3rd down conversions will not lead to a lot of wins versus quality teams.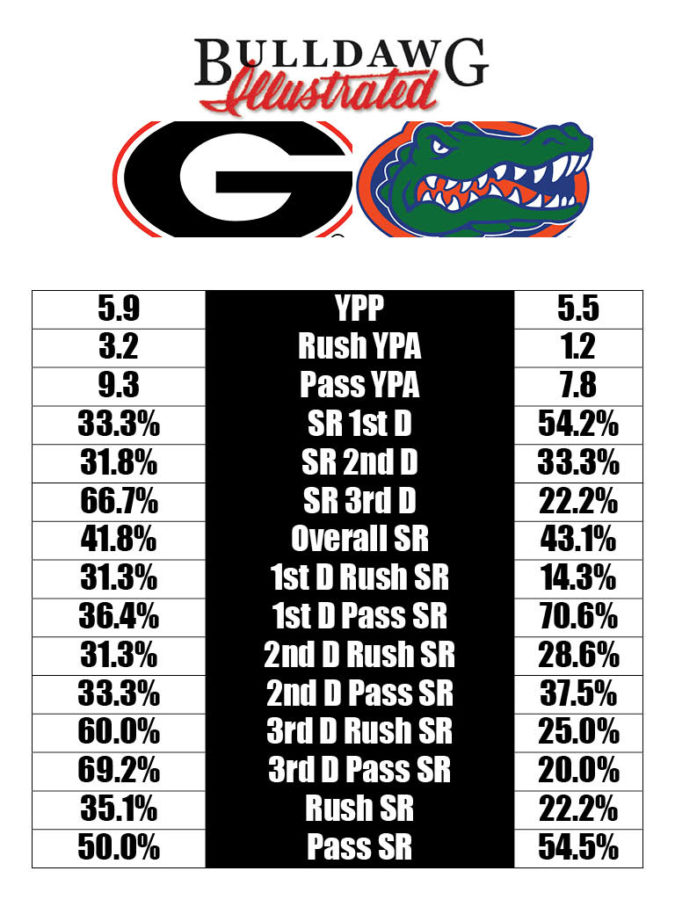 A lot of early-down zone reads …
Dawgs had a few runs to the outside for nice plays. One Zone Read that did get outside, and one toss for 5 yards on 1st.
Let's do 3rd and Grantham, one last time for the decade!