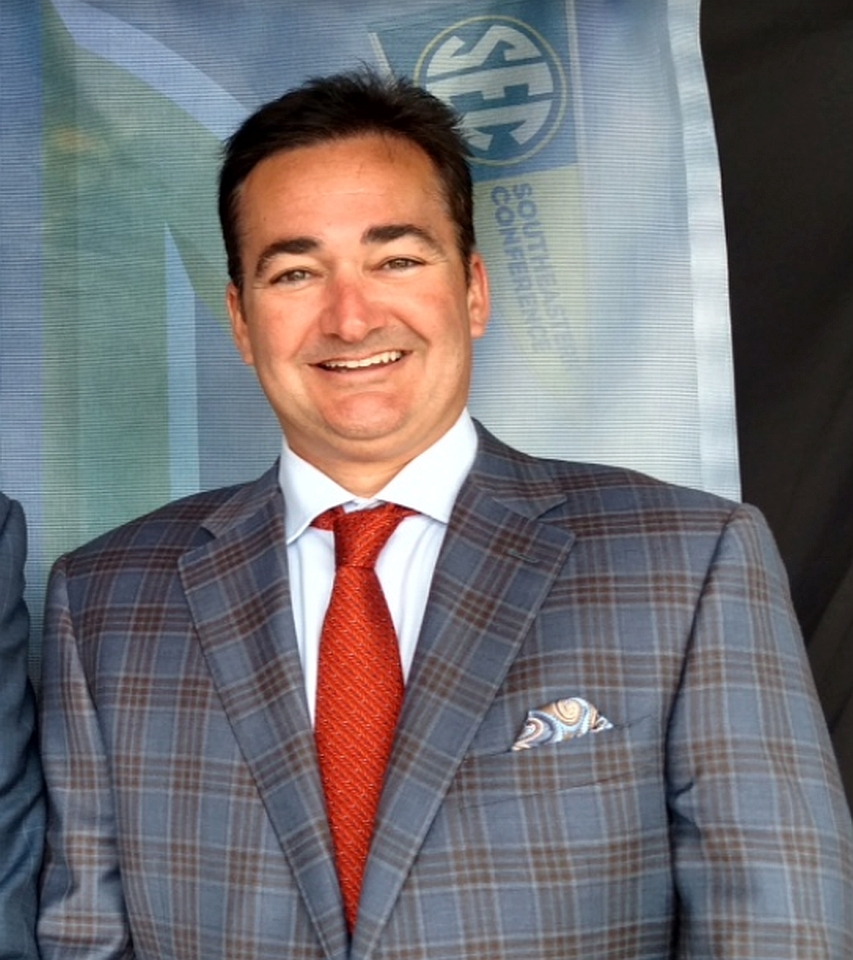 My old friend Mike Morgan is one of the best announcers in the business. Mike is in his 14th season calling college football for ESPN and the SEC Network. He can also be heard Sundays calling the NFL on national radio. Morgan has been a fixture in the SEC for over two decades as an SEC Graduate and SEC announcer before leaving for national pastures with ESPN and FOX. Based in Atlanta, Mike can also can be heard co-hosting the very popular "JC&Morgan" podcast focusing on college football every week, as well as SIRIUSXM channel 84 and SEC channel 374. Mike once broadcast South Carolina games and always offers great expertise. He has a beautiful wife Summer, and an awesome dog Baxter.
What is your take on Shane Beamer and the Gamecocks in 2022?
The take on '22 starts with what he did in '21. That roster with virtually no SEC quarterbacks on it, had no business winning seven games. They got maximum production with what they were working with. That made a believer out of many of the critics regarding the hire. Shane has brought instant enthusiasm to a program that was in the abyss. Couple that with the addition of Spencer Rattler and recruiting momentum, there's excitement about this season and where the program is heading again. Rattler brings a skill set which hasn't been seen in a Gamecock QB in a long time. They have quality backs and TEs. They have an NFL cornerback in Cam Smith. Now trying to figure out how good this defense can be? How long will it take to see Rattler get into a groove in the SEC with a different supporting cast? Is the offensive line going to be an issue? There's still several questions regarding this team. They are better than last year on paper, but will that translate into more wins? That remains to be seen.
What does South Carolina need to do to win?
Keep it low scoring. Turnovers. Have Spencer Rattler go off.
What is your take on Georgia?
I've been saying this for a while, and I only feel like people are now starting to believe. Kirby has turned UGA into Bama 2.0. That doesn't happen by winning a championship and then taking a dip because you lose a bunch of people to the draft and graduation. That happens by recruiting to a level where you lose a ton of top round talent, and you still have one of the top 5 rosters in college football every year. That's where Bama has been. That's what Georgia has been building. From an SEC standpoint, it's a Bama/Georgia world and everyone else is just living in it. Neither program is ready to fall, so it's up to the rest to catch up.
Yes it's September, but who is the top threat in the SEC West to Alabama and who are your four CFP teams?
I'll go off the radar and go Mississippi State. Will Rogers throws for 5K and they have a breakout year. 1. Bama 2. OhioState 3. Clemson 4.UGA
All these changes in college football, when will it slow down?
2024. 12 team playoff comes early. OU and Texas in SEC. Big12 expands. NIL and portal have some standards. And Alabama and Georgia will still be playoff contenders.
Give me your Mt. Rushmore of college towns to visit … towns not stadiums?
Hmmm. In no particular order. Oxford, Austin, Tempe, Athens.
What is your score prediction?
Georgia 31 Carolina 23