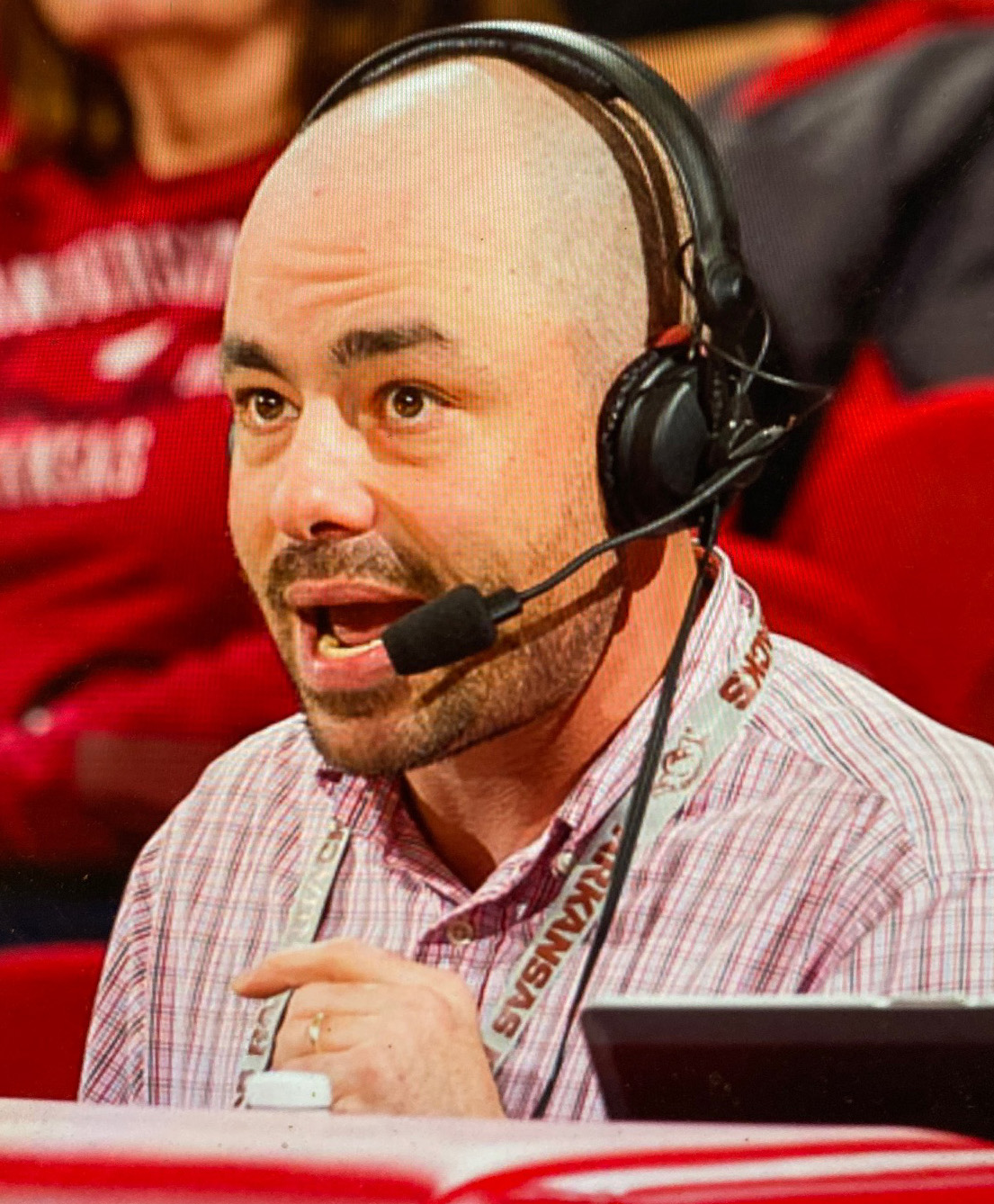 Phil Elson is kind enough to join us once again, and give his unique insight into Saturday's huge battle between the Bulldogs and Razorbacks. Phil does a tremendous job as the play-by-play voice of Arkansas baseball and women's basketball and hosts the football pregame show. My friend from Fayetteville is one of the best and delivers us some great stuff here at BI.
Talk about what Sam Pittman has brought to Arkansas.
Coach Pittman has brought a lot to Arkansas in a short time period. Aside from toughness and a greater emphasis on strength and winning the line of scrimmage, I think he's instilled a belief that everyone has value. He's a plain-speaking communicator who is easy to trust. He also has great respect for Razorback football and what it means to the state of Arkansas, which makes him like Houston Nutt and Ken Hatfield.
With all kinds of storylines, how enormous was the win over Texas?
It's difficult to put it into perspective upon the meaning of that win in the context of the 2021 season yet. But it felt like a moment of rebirth for so many reasons. Arkansas hates the Texas Longhorns … there's no other way to put it. To physically dominate them like the Hogs did on national television under the lights was a cathartic event for a fan base that hasn't had many moments of joy in the past decade.
I thought it said a lot about your team avoiding a "trap," in an impressive win over Georgia Southern.
The Razorbacks are quite aware that they are not in a position to take any opponent lightly. They were very well prepared to handle the Eagles' unique option offense, and they gave the same kind of thorough performance we saw the week before against Texas. One thing you can guarantee about this Razorback team is they are going to play hard whenever they're on the field, no matter the opponent.
What does Arkansas need to do to beat Georgia?
Limit turnovers and be patient offensively. The Hogs have a lot of weapons, especially in the backfield. They're going to need to establish some kind of running attack, and maybe find the occasional downfield pass to keep UGA honest. KJ Jefferson is a devastating runner and has a very strong arm. I expect a fairly low-scoring game.
What is your take on Georgia?
Just like every Georgia team! They're incredibly physical and talented. They take away an offense's strengths the moment they hit the field. There just aren't many openings or weaknesses. They're deep at running back and balanced offensively. Right now I think they're the class of the SEC East … but that's been the case for a long time!
Where does Athens rank on your list of college towns?
Athens is my favorite town in the SEC. I love to walk around downtown and the campus when we come for baseball every few years. It's a beautiful city with a unique vibe and feel. I kinda wish our baseball teams were in the same division so I'd get a chance to hang for four days every two years!
Give me one change you'd like to see in college athletics.
Well, as a baseball guy … I'd love to see baseball and softball get more scholarships and a third paid coach. These sports have become incredibly popular and deserve to be funded properly. That would also go a long way to giving all talented kids more opportunities to play these sports in college instead of those who have the financial means.