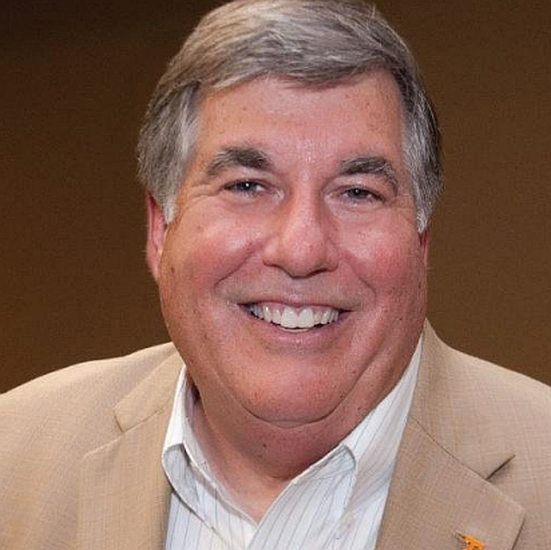 For nearly a quarter century, Bob Kesling has been the voice of the Tennessee Volunteers. Succeeding his mentor, the great John Ward, Bob is also a beloved Volunteer and one of the best broadcasters in the business. Whether it's football or basketball or the occasional baseball game, he is tremendous. He's also a great guy. We always appreciate Bob's contributions to Bulldawg Illustrated.
Heupel, Hooker, this season, take us through these high times for the Tennessee faithful?
It has been a heckuva ride. The first test was at Pittsburgh. It was the Johnny Majors Classic. Coach Majors would have loved the game. The kicking game and plenty of great defense. Tennessee only scored three points in the 2nd half as Pitt forced overtime. Hendon Hooker teamed up with Cedric Tillman in overtime to get the win. It proved Tennessee could beat a ranked team on the road and the defense played very well. Then the big win at home over Florida holding off the Gators and then of course Alabama. The Vols have faced plenty of challenges and have really been a much improved team in several positions this season.
The win over Alabama is arguably the biggest since the upset of Florida in 2001, and maybe the national championship victory over Florida State, how does that rate for you?
Can't remember a better game, setting or quarterback battle. Hendon Hooker and Bryce Young kept making play after play. Alabama's 17 penalties helped Tennessee's cause, but in the end the Vols made more plays to beat Bama.
Beating Florida, LSU and Alabama in the same season is a rare and impressive feat, take us through these wins and the momentum Tennessee is riding.
This has been a fun ride for the fans and the players. Fast paced offense and a much improved defense. The roster isn't drastically different from last year, the players have just gotten better and are performing at a higher level. Bru McCoy obviously is a big addition at wideout, but Jalin Hyatt is a player, for example, who had a hard time getting on the field last year. Now he holds the school record and tied an SEC record with five touchdowns catches in a game against Alabama, no less. Hyatt is a perfect example of players on how this roster has improved.
What does Tennessee need to do to beat Georgia?
Continue to find ways to score. It looks to be a high scoring game. This will be the best defense overall Tennessee has faced. Can Hendon Hooker continue to find guys running wide open, but this time against the stellar Georgia secondary?
What is your take on the Bulldogs?
Solid team.The play action pass and tight ends are tough to cover. This rebuilt defense is playing better than most thought it might.
How would you like to see the SEC and schedule set up divisions/pods when Oklahoma and Texas join the league?
I have not given this a whole lot of thought. I might when we hear they are finally going to join the SEC. I would say that once Texas and Oklahoma do join the league, it would be nice to play them more than once a decade. I would also hate to see many of the old rivalries dissolved. However, one must remember that before the split into divisions, Tennessee and Florida weren't rivals. They hardly played each other between 1933 and 1991. We will all adjust somehow when the SEC figures all of this out.
So many changes in these last couple of years, what would you like to see changed?
The games are getting way too long. Too many reviews that are causing too many delays. I would like to see them do away with stopping the clock after every first down to mark the ball. The NFL doesn't do this. They put the rule years ago to slow the game down and allow teams to run more plays. Now most teams with the up tempo are running 80-100 plays per game. That's plenty. It might save a few minutes and make the game run faster. Keep the game moving and get back closer to three hours instead of four and a half hours.