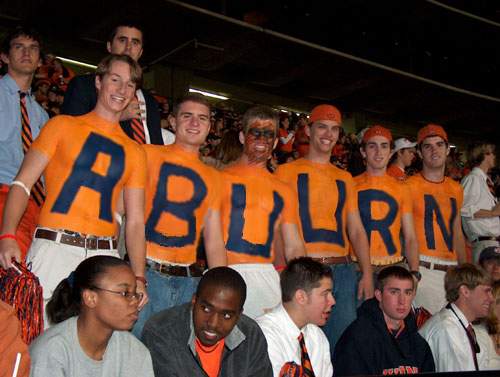 Our friends at SEC Banter have issued a tongue-in-cheek request for Auburn to lose its games with the Dawgs and the Tide to help the conference get two teams into the College Football Playoff:


In fact, on behalf of all true SEC fans, I respectfully ask Auburn to allow Alabama and Georgia to play in the SEC Championship game. Lose, in other words.

It's the right thing to do, the graceful move, the move expected of a team from a school that was originally known as East Alabama Male College. (I'm not making that up.)

Sure, Auburn still has a shot to win the SEC West. And, if Auburn beats Georgia and Alabama, then triumphs over Georgia again in the SEC Championship, the Tigers would have a mighty strong case that wins over the top two teams, plus Georgia a second time for good measure, puts them in the Playoff.

Here's the thing, Auburn: we don't care. You go ahead and fly that pigeon around your stadium, have your coach don those ugly sweater vests, tailgate and show up 90,000 strong to Jordan-Hare Stadium and, heck, even roll Toomer's Corner.

Just LOSE, please. Play like you did when that 20-0 lead over LSU went up in flames. Play like you did in that mediocre 14-point win over Mercer. Play like you have in nine of the past 11 outings against Georgia.

For goodness sake, East Alabama Male College, have some manners and let Georgia and Alabama do their thing.

Thanks, Auburn. We 'preciate cha.


Don't worry PlainsEagleTigers, Georgia will spare you the torture of an honorable decision for the common good by taking care of its business this Saturday.



---
Recent Articles by Greg Poole


[pt_view id="cfef513t3d"]