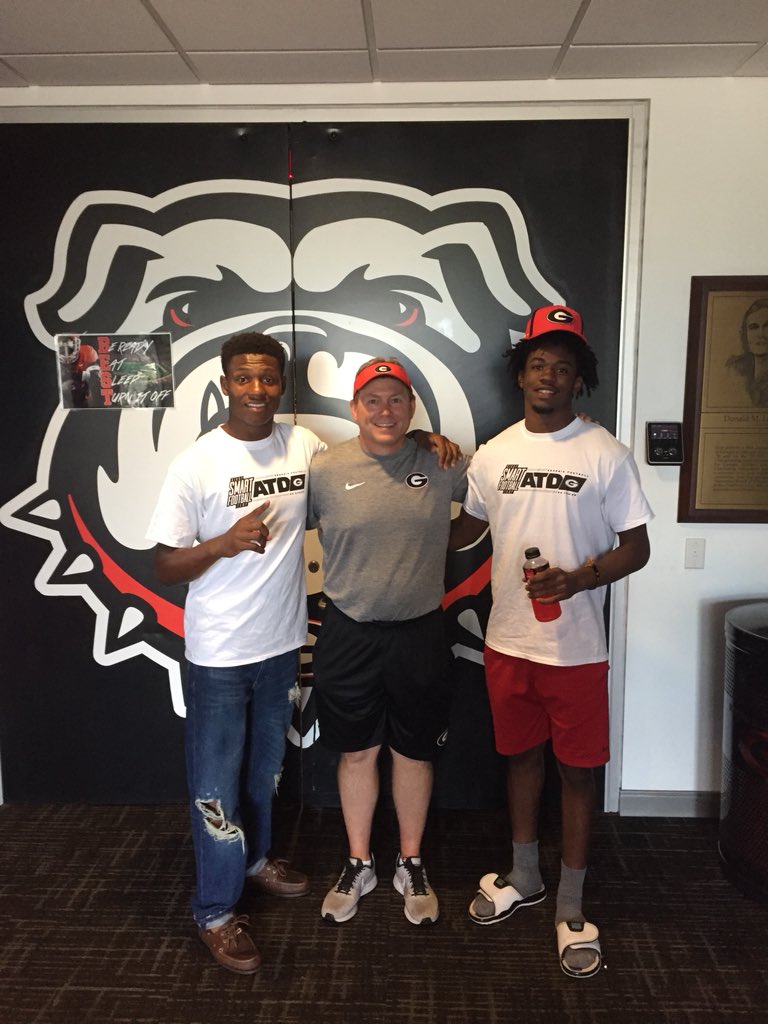 Speedy Lakeland High School senior Arian Smith has been one prospective student-athlete whose name comes often when talk turns to UGA's 2020 wide receiver recruiting. Tuesday evening, he posted on Twitter that he will be signing in December.
Although Smith didn't post a date, it is probably safe to assume that "I will be signing in December…" means he is planning to announce his decision and sign during the Early Signing Period from December 18-20. So how are the Bulldogs looking at potentially landing Smith?
As of right now, Georgia is one of Smith's top schools, and he plans on taking an official visit to UGA this weekend.
UGA offered Smith back in April of last year. The 6-foot-1 and 170 lbs athlete is rated a 4-star by 247Sports along with ESPN and Rivals. 247 has Smith as the No. 14 WR prospect and a top-100 player overall at No. 73 nationally in the 2020 class. ESPN has him as the No. 6 receiver and also Smith as a top-100 player in the country at No. 84 overall. Rivals places Smith at No. 29 as a receiver and has him in the top-200 nationally as the No. 153 player overall.
Smith transferred from Mulberry High School to Lakeland High School for his senior season where he has concentrated on playing more as a receiver than he did with the Panthers where he was utilized primarily as a running back. Through 12 games of the 2019 Florida high school football season, Smith has 19 receptions for 382 yards and 6 touchdowns as well as 3 rushing attempts for 87 yards and 2 additional scores. In addition, Smith has 5 kick returns for 215 yards, an average of 43-yards per attempt, and has returned two for touchdowns.
He also runs track and is planning on competing in track and field this spring which means he will not be an early enrollee. Smith has officially posted a 10.39 seconds 100-meter and a 200-meter time of 21.14 seconds.
You can watch Arian Smith's latest highlights by clicking on the video below.
2019 Senior Season
Durant High School