Georgia Versus League, 8 or 9 SEC Games on Tap:

Eight straight league meetings upcoming next for our Glory Hounds with one bye, it's been all Bulldogs all the time here. First, Samford at Sanford, then a second straight undefeated meeting of Bulldogs, this time the Maroon Pups of the SEC West. Georgia has actually excelled fine across the divisions overall by winning percentage, but we've yet to win the whole league since 2005.


While (#11) Georgia is a hearty 3-0 again under Kirby Smart (11-5 career mark), the schedule stiffens significantly as we enter SEC play. It's always daunting when you look at it the way this Blawg title looks at: Us against the SEC, we haven't handled it. Luckily, the invention of the CFP has decreased the despair of a single loss. Though it's way too early to tell, the top few SEC teams look to me to be quite strong in 2017.
Including bowl games the University of Georgia is overall 22-8 in our last thirty games while absorbing the typical blows accompanying a coaching change. Georgia is 31-11 over the last forty-two games, which includes Mark Richt's last two teams. Interesting side factoid: it was thirty games ago that Richt coached his last bowl game for UGA, a win (an interim head coach instead got the bowl win post-2015).
Featuring a loaded, deep defense with much game experience and lots of skilled running backs on offense, UGA is in an excellent position to achieve highly this year. The legacy of Tailback University has created a current stable undeniable, as top Dawg Nick Chubb suddenly appears to be playing at or near peak form.
Notre Dame had two guys run for more than 200 on Boston College of the ACC, after they opened with three guys getting 100+ over defending American Conference champion, Temple. Georgia stuffed them, yielding 19 points in a close game. We have given up just: 10, 19 and 14 over three early wins. With App State a favorite in the Sun Belt, Notre Dame the most highly regarded independent and little Samford ranked in the FCS, these teams have not been garbage but simply aren't SEC.
The second football season of a coaching regime at a traditional football school has often been a sweet spot. Consider not so much what Kirby did for his former employer, which doesn't matter, and more only what he has done as a head coach. This is an extremely important moment in time for Kirby and company.
Reputations are mostly made in league play. It's deep inside the SEC we go:
9/16 (17th-ranked) Miss State in Athens. Nick Fitzgerald creating a glowing legend of F. Scott-like dimension, as the Maroon Pups just humbled a talented Bayou Bengal defense and first team all-SEC RB Derrius Guice. Fitzgerald easily topped the SEC in total yardage in 2016 and is right on pace to potentially do it again this season.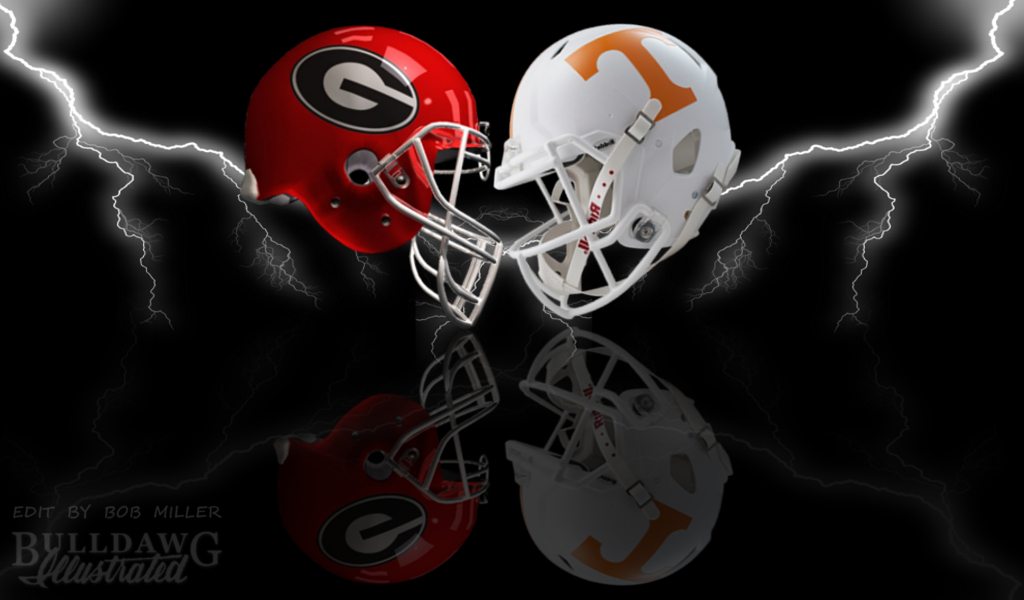 9/30 At Rocky Top. Don't call it a comeback…Chubb finally gets his UT game, having had one carry in each of last two meetings between programs. In a tough loss Saturday in the Swamp, UT's explosive Todd Kelly Jr. had a career day in rushing and receiving yardage.
10/7 NashVEGAS for Vandy, they created horror at Homecoming in Athens last year; Saturday night they held a ranked Big 12 Kansas State to just seven points.
10/14 Homecoming looking like a win this year as Mizzou was just blown out by the Big 10's Purdue, something we don't do in the SEC.
10/21 BYE is the most important week of the season, in preparation of the Cocktail Party.
10/28 Cocktail Party at JAX – Georgia is 6-21 in Gators' run, having lost three-in-a-row, after winning three straight under QB Aaron Murray. Winner-take East. I can physically feel it building toward the Georgia-Florida game already this year.
11/4 ATHENS LEGACY Weekend final plans being solidified as the Border Bash series goes Classic City way. While young stud QB Jake Bentley went nuts for the Chickens in a home loss to Kentucky, USC spark playmaker Deebo Samuel was lost to injury.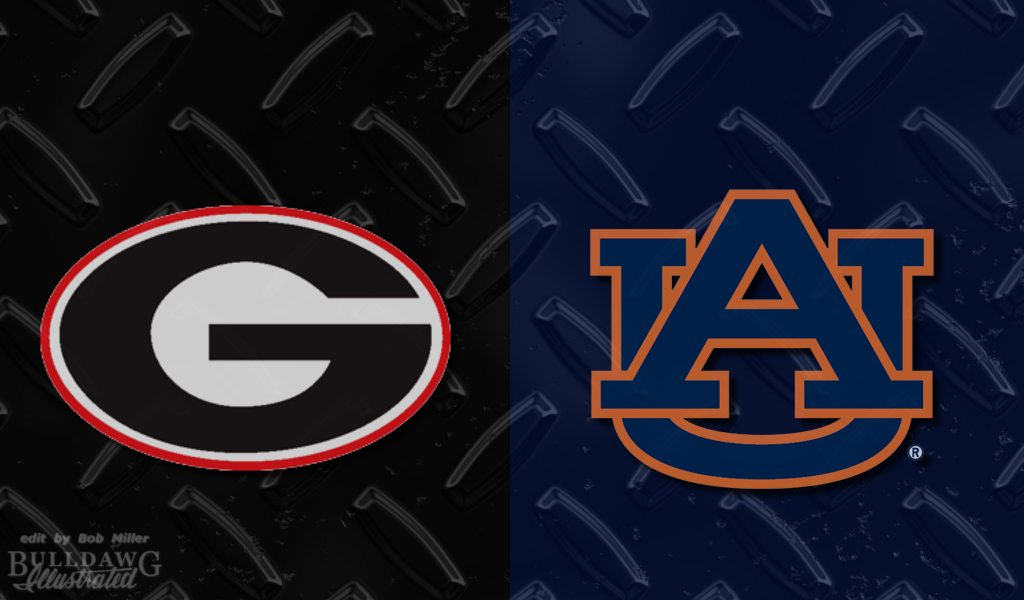 11/11 At AU-barn. The Deep South's Oldest Rivalry has been won by UGA 9-of-11. This should always be Georgia's final SEC game, I feel. It's not this year. Pettway, their great power runner, just had another 100+ versus a very game Mercer.
11/18 Kentucky Football back in the Classic City, this could be another tough game after last year's nail-biter on the Bluegrass. They are running real well and undefeated as I write this, which has no chance of lasting for them. They've lost thirty-in-a-row to the Gators and play stronger programs Georgia, Tennessee.
(11/25 Tech is no longer in the SEC, but has won 2-of-3 over Ol' Georgia.)
12/2 That 9th league contest we crave out on the horizon will be played in the new stadium in Atlanta, with our current projected matchup BAMA. Careful what we ask for could be said, as the Tide rolled up 41 on Mike Bobo's Colorado State Saturday.
Finally, CFP sites are Sugar and Rose, with National Championship in the ATL. The SEC could conceivably get two teams in the CFP and most assuredly gets at least one.
---
Recent Articles by Han Vance


[pt_view id="9a9402f8n5″]