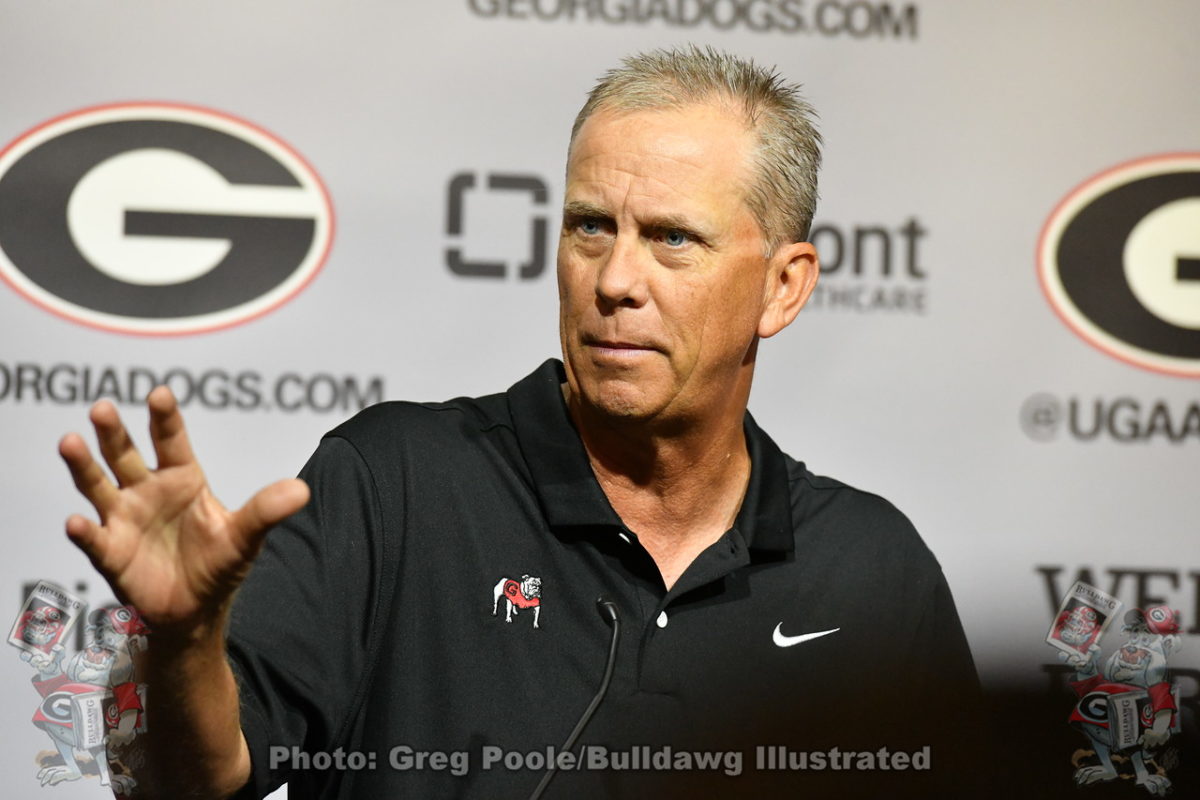 TODD MONKEN (OFFENSIVE COORDINATOR) – Similarly to how no one could stop talking about last year's defense, no one can stop talking about this year's offense. Coach Monken and Stetson Bennett have had the entire offseason to build on what they had in 2021. This go 'round Bennett has been with the ones. This offense should be more connected than ever before!
STETSON BENNETT (QB, #13) – The terms experienced or veteran cannot begin to describe what Bennett brings to the table. From being a walk-on at Georgia, transferring to Jones County Junior College in Mississippi, coming back to Georgia, riding the bench, winning the starting job, winning Georgia its first Natty in 41 years, and then coming back for another season!? You can make this stuff up! What's next for Bennett? You have to watch him to find out!
JALEN CARTER (DL, #88) – Three words … Top 10 Pick. That's all you need to know. In about a year Carter will be wreaking havoc in the NFL, but for the time being, he lives in the nightmares of college offensive lineman across the country. The 6-3, 300-pound Carter definitely looks the part and if you spend any time milling over the film you can see he for sure plays the part too. Looking for a big play? Make sure to keep an eye on No. 88 on defense.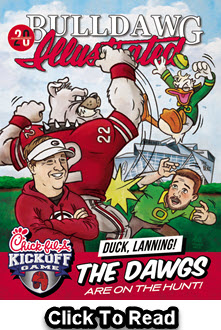 KENNY MCINTOSH (RB, #6) – McIntosh is looking to replace James Cook's role as the pass-catching back and he is certainly qualified. Going into his 4th year of college ball, McIntosh has yes to drop a pass thrown his way. His hands are elite. But as talented as he is with his hands, he's just as talented on his feet. He can go the distance and get it done on the ground too!
DOMINICK BLAYLOCK (WR, #8) – This name may be surprising to some since he hasn't consistently been on the field in a while, but it sounds like Blaylock is back and better than ever! Now that he's fully recovered, his greatest asset of route running should be on full display on game day. Monken explained that Blaylock just "has a knack" for getting open and making contested catches. He's a certified playmaker and is ready to ball out against Oregon.
KELEE RINGO (DB, #5) – Does this player even need an introduction after his clutch "Chip-6" play? Bottom line, watch out for Ringo on game day. Will any offense even dare throw his way? As a redshirt-sophomore, he's projected a 1st round NFL Draft pick, so be warned if you put someone opposite of him that doesn't has the skills to match his stellar shut-down skills.