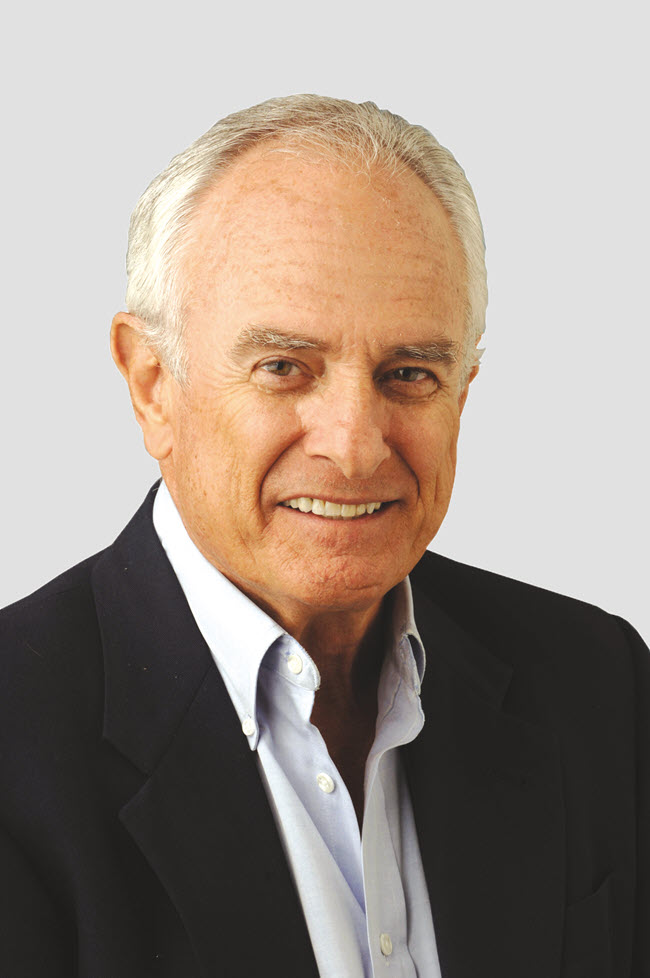 The longest day of Kirby Smart's life came January 10 of this year. It began in Indianapolis where the Bulldogs won the national championship and segued into a couple hours of sleep followed by a press conference and a flight to Athens where the whole town welcomed him and the team home—all virtually a non-strop episode.
You could make a case that it was a 48-hour day instead of 24. He slept in his own bed Tuesday night for the first time in days, but it was not a restful sleep.
On the flight home, he was organizing and facilitating for the next season. He was thinking and planning for '22. Year '21, as great as it was, was in the past. It was akin to celebrating with one hand and planning for the next season with the other.
By noon, Jan. 11, he was fully in tune with preparing for the next season.
That is the way it is with the Georgia head coach who has the deepest passion for the season of 2021 not to be "one and done." He wants another championship. And another. And another.
He understands how challenging it is to win a national championship but knows what it takes to win multiple titles.
His first move was to put round the clock recruiting back in place. Believe it or not, you can fall behind recruiting when you win a national championship. Just not enough time to coach and recruit.
The Kirby modus operandi is to squeeze every minute out of the day to make the Bulldog program the best. He is on top of everything and manages a mountain of details with the greatest of efficiency and aplomb.
He never goes into any meeting without taking time to prepare his thoughts. When friends of Coach Ray Lamb of Commerce put together a program designed to raise money to create scholarship funds in Lamb's honor, Kirby was the keynote speaker.
Taking no more than 15 minutes, he packed into his remarks a tribute to high school coaches who give their best to kids in their career. That was easy to say for him since he grew up in a household where the patriarch was a high school coach who spent his life doing just that.
When he speaks to the Touchdown Club of Athens every August, he has his own verbal power point that is illuminating and informative. He never shoots from the hip.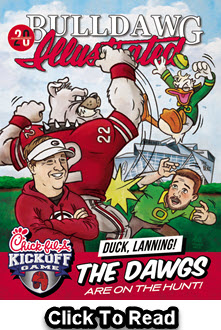 Traditionally, head coaches functioned from towers. Bobby Dodd of Georgia Tech, Bear Bryant of Alabama, in particular, were tower aficionados and so were most other coaches of their era.
I remember a Florida assistant coach recalling that Ray Graves, Gator football coach who was also the athletic director, and his basketball coach having a verbal confrontation on Graves' tower. Seems that the basketball coach had an issue over his first check as an employee. He claimed that he was being paid less that what he and the AD had agreed on.
When Ray Perkins became the head coach at Alabama, succeeding Bryant, Perkins, a non-tower advocate, removed the Bryant tower. That caused a big stir, in that the tower, to those of the Bryant era, was sacred.
Coaches today are non-tower practitioners. A tower would cramp Kirby Smart's style. He is a freewheeling, peripatetic, hands-on coach. On the sideline for games, he is a whirring dervish who is in perpetual motion for four quarters of football. His energy level never ceases, his love of competition forever enduring.
If you attend a Georgia practice, you learn right away who is in charge. Assistant coaches have their role, and he let's (and wants) them to coach, but he uses the house speaker system to ensure that practice is conducted with an edge. The intensity is knife-cutting thick. He never lets up; he coaches every minute of the afternoon.
There is no wasted motion. There is always a practice plan and getting as many reps as possible for each player is his goal. Nobody is standing around yawning at Georgia's practices.
The Bulldogs won the national championship on a Monday night in Indianapolis. Tuesday was for returning home and regrouping. By Wednesday, he was back in focus for preparing for '22. The season was over. This does not mean that he didn't appreciate and enjoy the championship season of 2021, but that became yesteryear. Like the country music song of Hank Snow, he was "moving on."
Georgia partisans should take heart in all this, which is an underscoring that he wants his alma mater to enjoy a reign at the top of the college football world.
He has a salary that makes all aware that he is being paid to win championships, but in truth, that would be the way it would be if his compensation were a dollar a year. His love of competition drives him to succeed. There will always be that underpinning that makes him want his alma mater to be the best across the board and that includes the football program.
This leads to the conclusion that the Bulldog who celebrated the winning of the national championship the least, last January 10-11, was the man who brought it about.