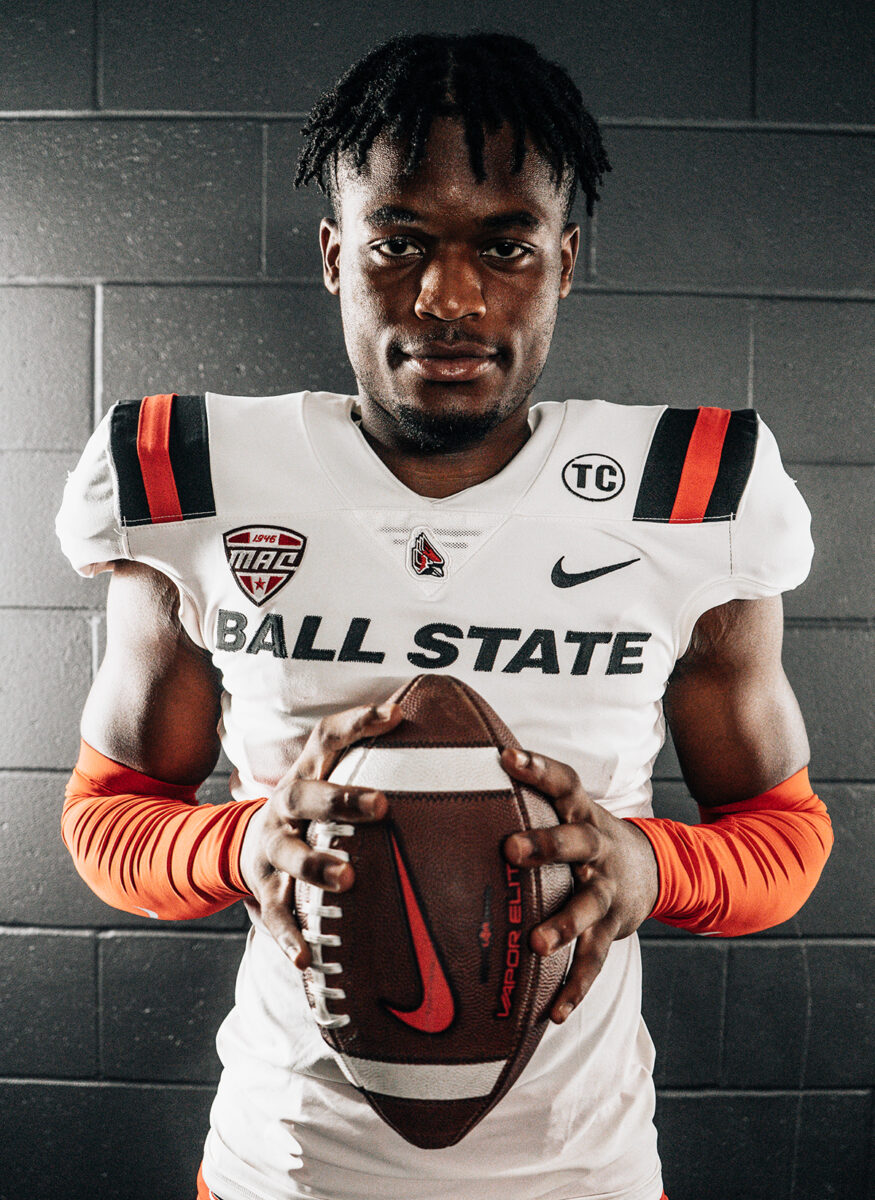 Kiael Kelly (QB #1) – This is Ball State's gadget guy. He may not start the game for the Cardinals or be their go-to signal caller, but when Ball State wants a play, they're running with Kelly. Similar to UT Martin and given the inherent disparity in talent, Ball State will more than likely have a hard time running against Georgia's defensive front straight up. So designed QB runs may be the way the Cardinals get it done on the ground. UT Martin's Kinkead Dent (QB) ran 6 times for 47 yards last week. The numbers are there. It's just up to Ball State to seize the opportunity.
Brady Hunt (TE #80) – Working his way back from an ankle injury, he should be up and at 'em come game time in Athens. He could have but was unlikely to play against Kentucky, but Ball State will definitely want him against the defending back-to-back national champions. The next man up, Tanner Koziol caught 8 receptions in Hunt's absence. That stat alone goes to show just how important the tight end position is to this Cardinal's offense. Hunt could add another element to Ball State's game if he's healthy.
Marquez Cooper (RB #15) – If this guy sounds familiar, it's because he was in Athens a year ago just dressed in different colors. Last season Cooper suited up in Kent State's blue and gold and ran for 90 yards and a touchdown against the Junkyard Dawgs, and now after transferring to Ball State he should be primed and ready for another chance to prove he can dance with the big dawgs. The Cardinal's running back room took a hit with Vaughn Pemberton enduring an injury in Lexington, so Cooper should be stepping in as the next man up.
Ty Robinson (WR #2) – A transfer from Colorado, Ty Robinson has waited two years for an opportunity to see the field, and it seems like he's finally got it. In his two years in Buffalo, he caught only nine catches for 95 yards and a touchdown. After one game with Ball State, he's already put up five catches for 90 yards and a touchdown. Standing at 6'3 and almost 200 pounds, Ball State may try and use him to pick on Georgia's smaller sized corners.
Cole Pearce (LB #40) – Usually lined up alongside his partner Clayton Coll, this senior linebacker is going to take on an even bigger role leading the Cardinal's defense against the Dawgs after Coll sustained an injury against Kentucky last week. Pearce had the fourth most tackles on the team last year and played well in the outing against the Wildcats last week with four tackles and even fitting a pass deflection in there. This guy's going to be on the field regardless of whatever the defense does so expect the Cardinals to lean on No. 40.
Jordan Riley (CB #3) – Against Kentucky, Riley was all over the field leading Ball State in tackles with five and not allowing any passing touchdowns in the process either. A performance like that isn't too surprising once you figure out that he was leading the team in tackles and passes defended last year. He's a physical player who clearly isn't afraid to get his hands dirty and can hold his own when the ball is in the air. Manning the outside corner position, he'll give the Dawgs a hard time Between the Hedges.
---
Famous late night talk show host and weatherman David Letterman is the most famous alumni in Ball State history, and has a building on campus named for him in Muncie, Indiana.
One of the best players in Ball State history is quarterback Nate Davis, who led the Cardinals to a perfect 12-0 regular season in 2008, while throwing for 3,445 yards and 26 touchdowns.
From 1975-1978, the Cardinals posted records of 9-2, 8-3, 9-2 and 10-1, a cumulative total of 36-8, and won the Mid American Conference championship in 1976 and 1978.