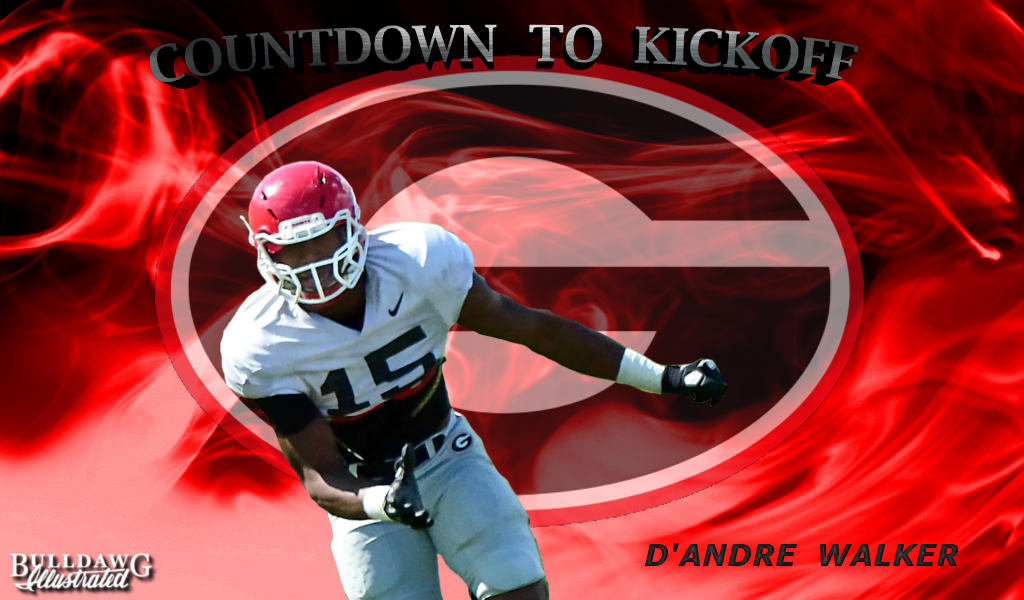 Bulldawg Illustrated is counting down the days till the Dawgs kickoff their college football season in Countdown to Kickoff 2016, and we are down to No. 15 D'Andre Walker.


He is a sophomore outside linebacker for Georgia and was a member of the 2015 recruiting class. Walker graduated from Langston Hughes high school out of Fairburn, Georgia where he played varsity football for Coach Willie Cannon. He is a 2014 US Army All-American and was named to the AJC 2014 Class AAAAAA First Team Defense. During his senior season at Langston Huges, the tenacious defender wreaked havoc on opposing quarterbacks, registering 23.5 QB sacks.


As a freshman last year, Walker played in all 13 games for the Dawgs. During the spring, he earned the distinction of being awarded the Coffee County Hustle Award for "exhibiting the most desire during spring drills." Walker looks to be part of a talented group of linebackers that include Chuks Amaechi, Davin Bellamy, Keyon Brown, Lorenzo Carter, Reggie Carter, Jaleel Laguins, Chauncey Manac, Shaun McGee, Johnny O'Neal, Natrez Patrick, Ryne Rankin, Rashad Roundtree, Roquan Smith, and Juwan Taylor.


And the countdown continues. Go Dawgs!